Today I thought it might be fun to go back and relive the year through photos. So I've been digging through Ken Bennett's archive and found a picture for each month of the school year (minus May – just too soon to have tons to choose from). You can click on individual pictures to enlarge them. Hope you enjoy 🙂
August: first-year students move in to Babcock Hall and are greeted as they arrive.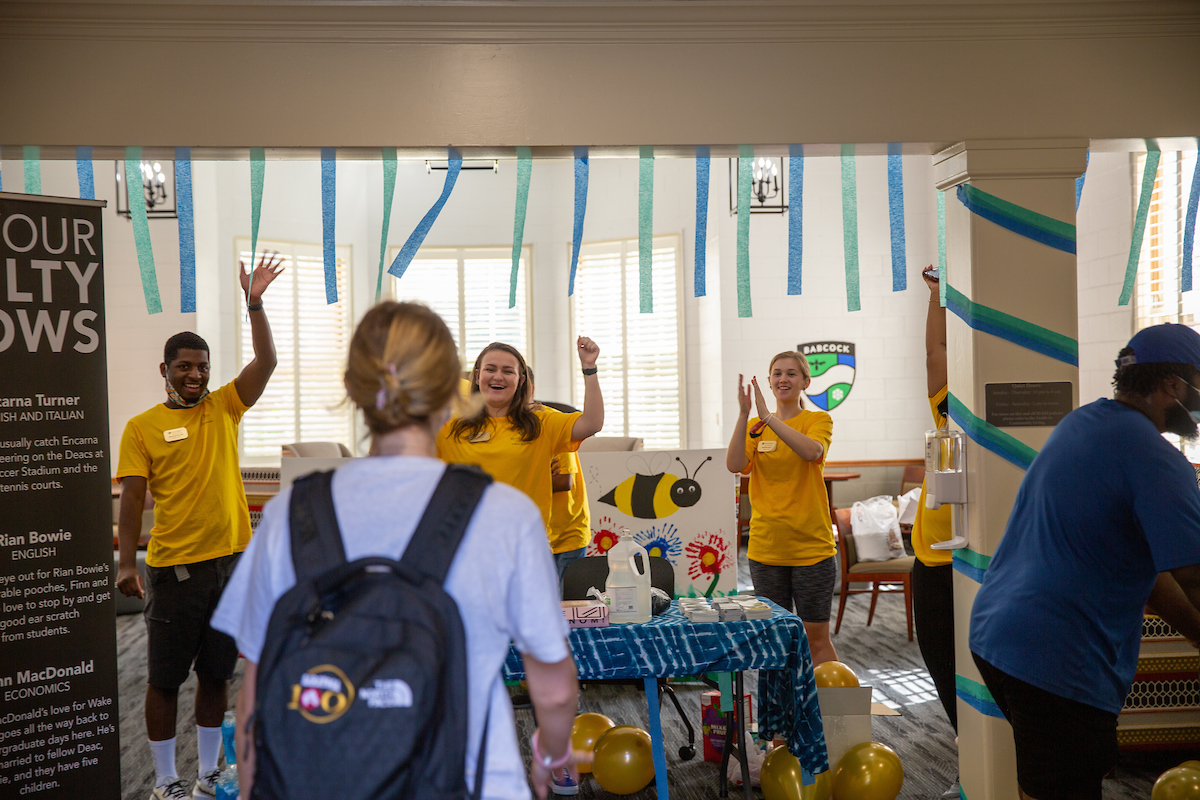 September: Members of the Wake Forest community participate in the annual Hit the Bricks for Brian cancer research fundraiser on the Quad. More than 1,700 people ran and walked around the Quad for this cherished event. At the end of the event, there are speeches and reflections.

October: Families came to campus for Family Weekend festivities. Here, a cappella group Chi Rho performs on Manchester Plaza.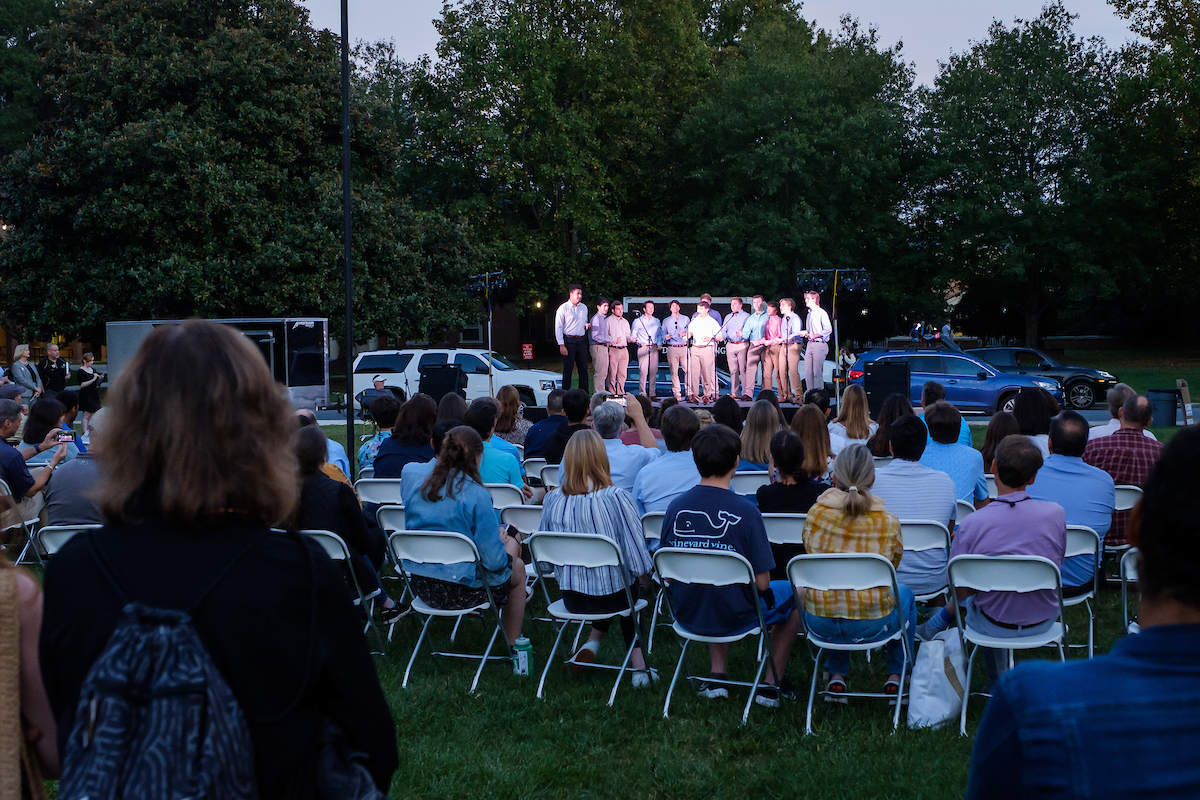 November: November means Pitsgiving, the annual Thanksgiving meal in our main cafeteria, affectionately referred to as "The Pit" due to its location in the bottom of Reynolda Hall.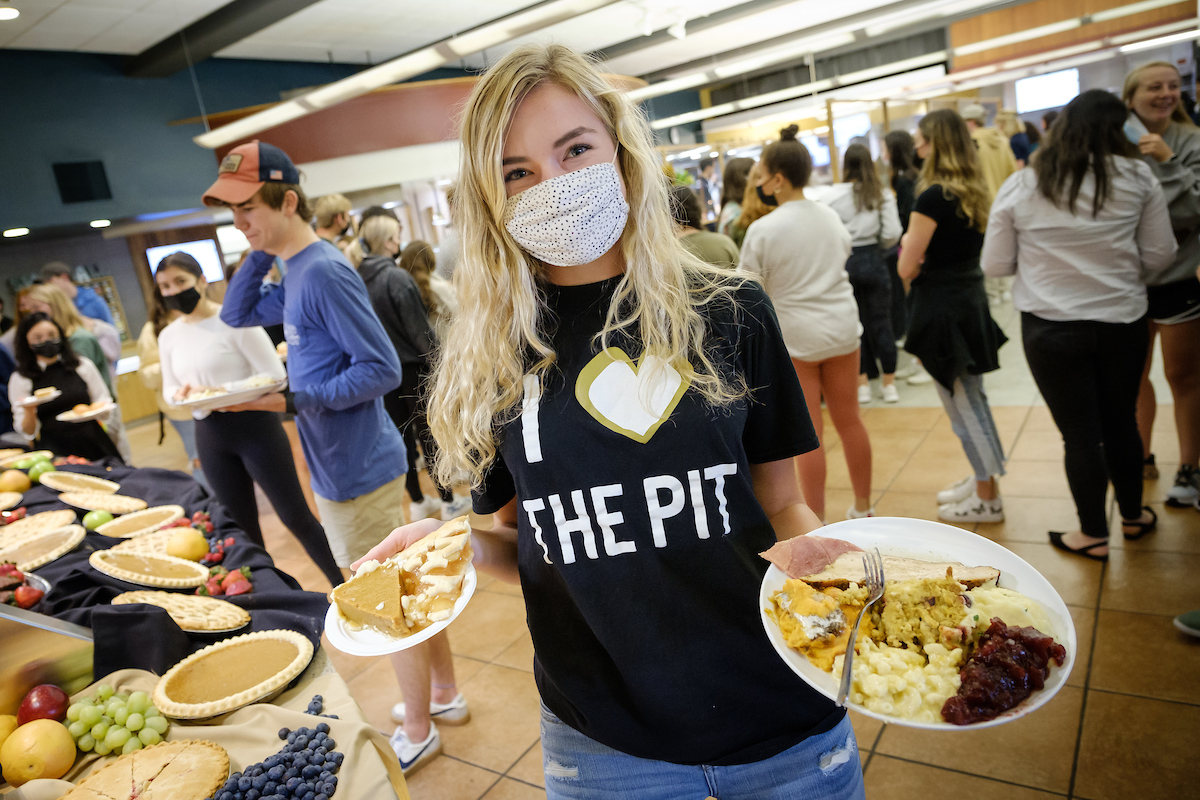 December: We were back to holding our annual Christmas Lovefeast in Wait Chapel and in person!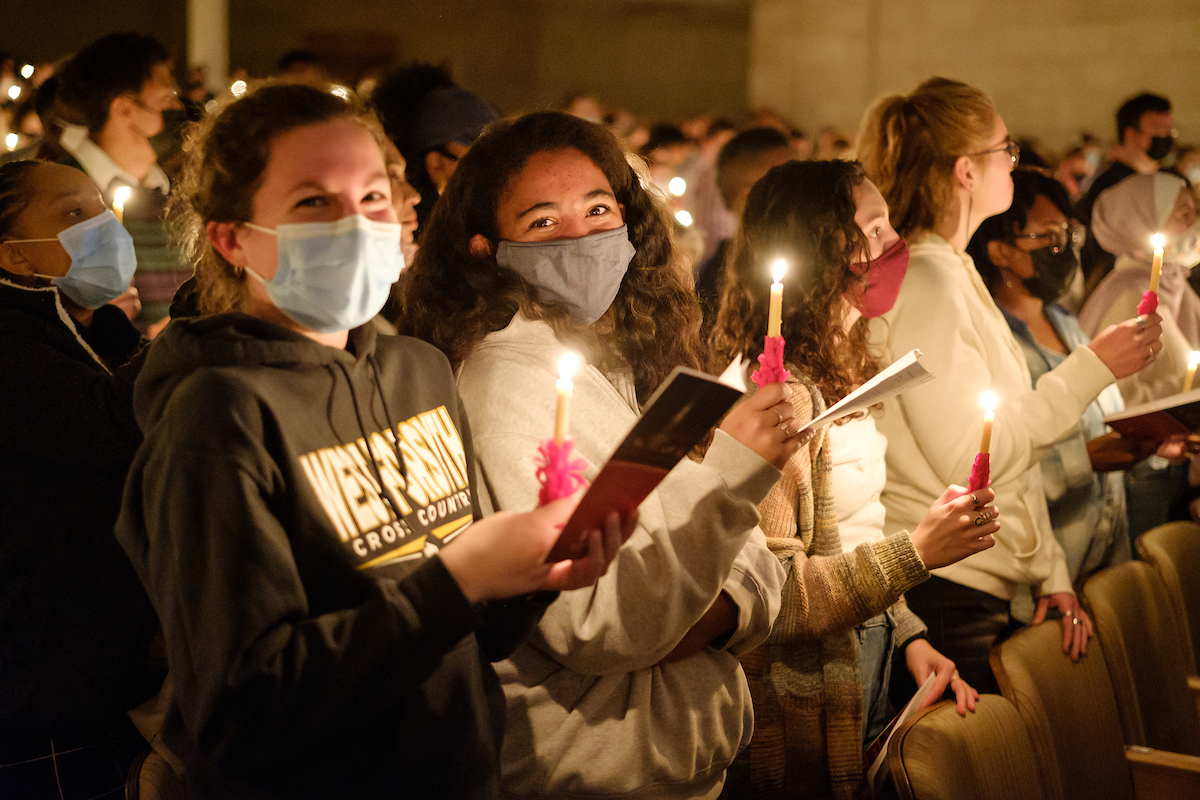 January: Elated students rolled the Quad after the men's basketball team beat North Carolina, with a bonus appearance by Coach Forbes and members of the team.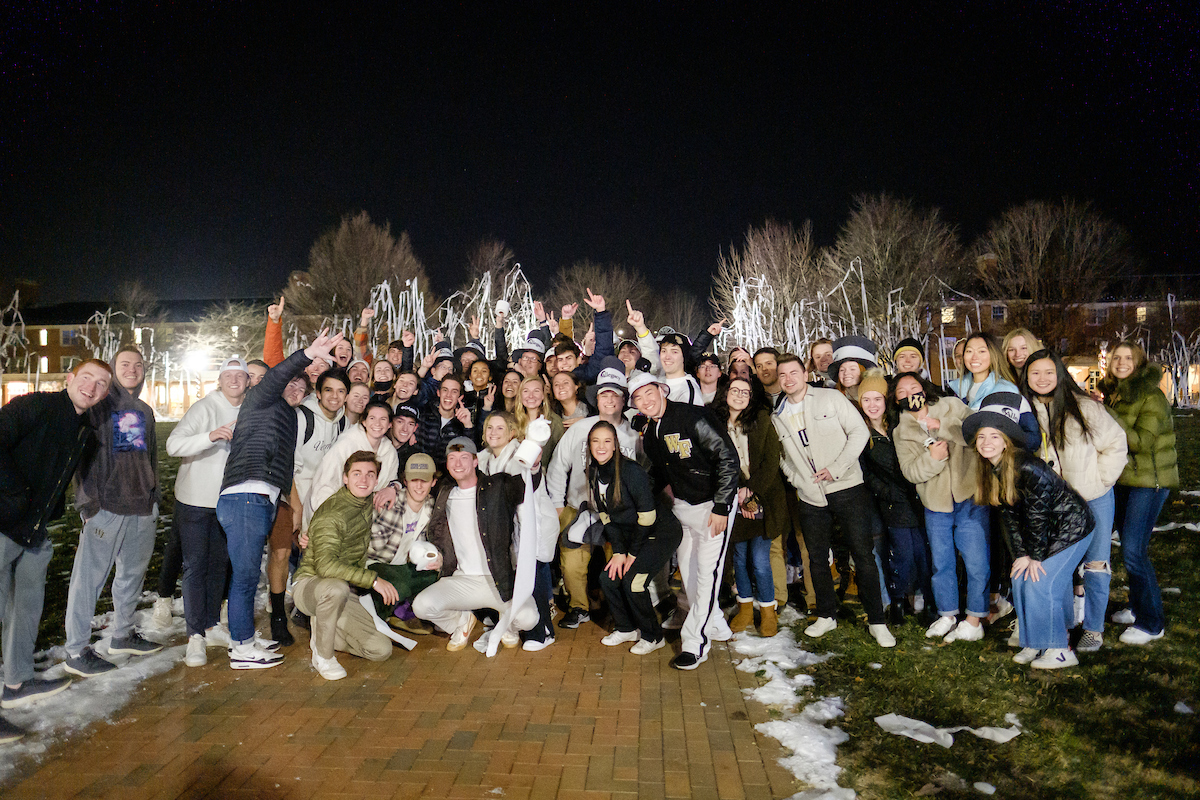 February: One of the places to be on campus for studying or group work is the Living Room of Farrell Hall.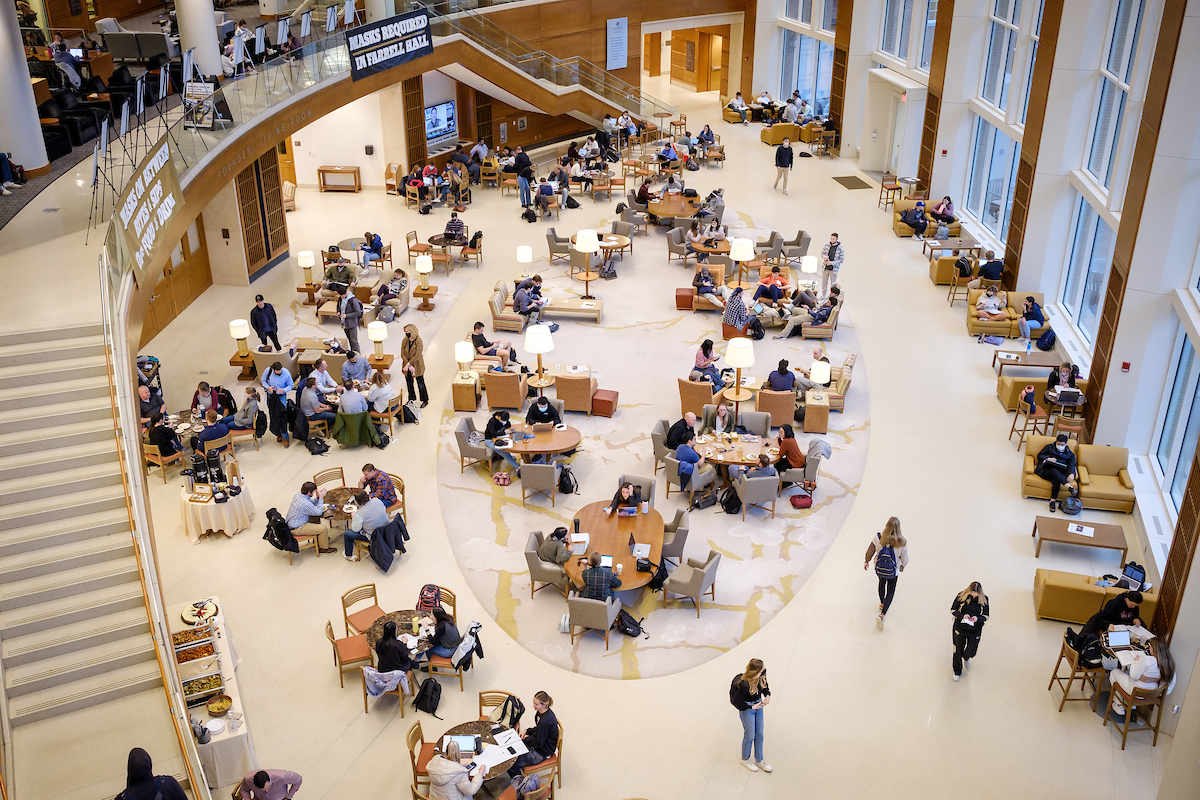 March: Students danced the night away at the LJVM Coliseum during the Inauguration Ball in honor of President Susan R. Wente's inauguration.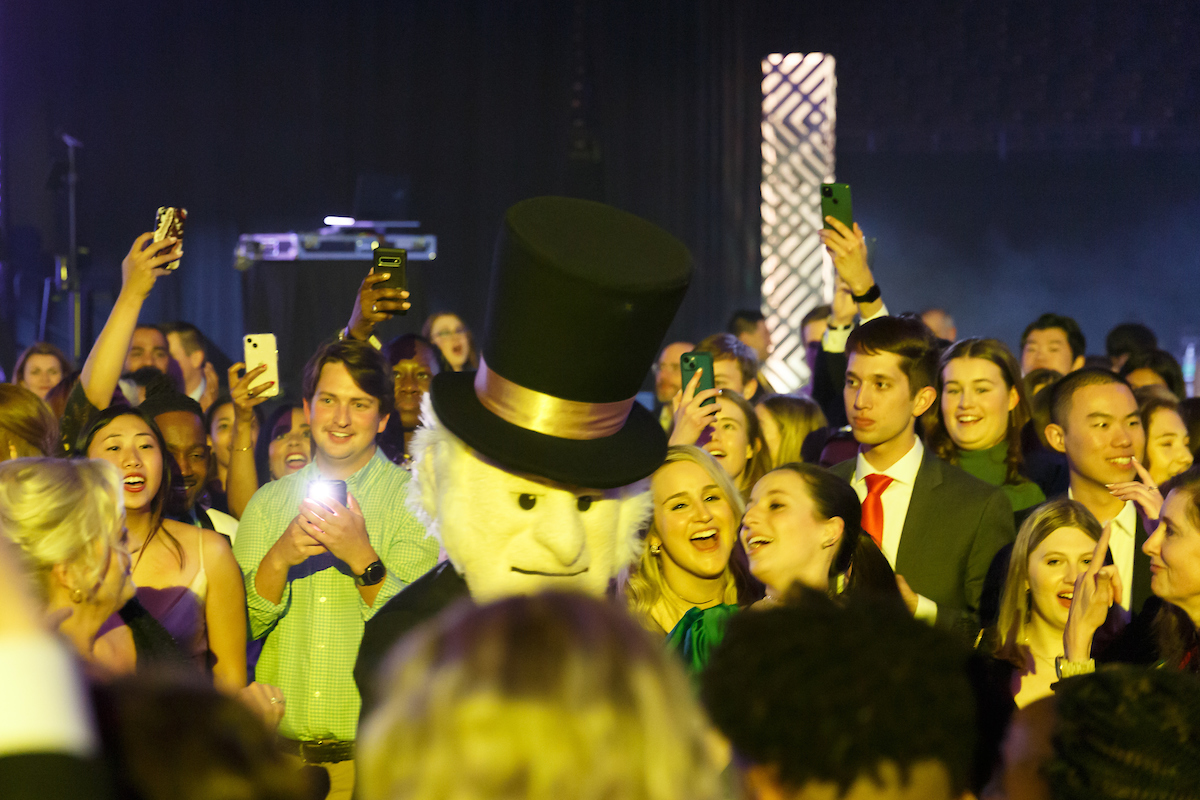 April: Warm spring weather brings lots of vibrant activities to the Quad.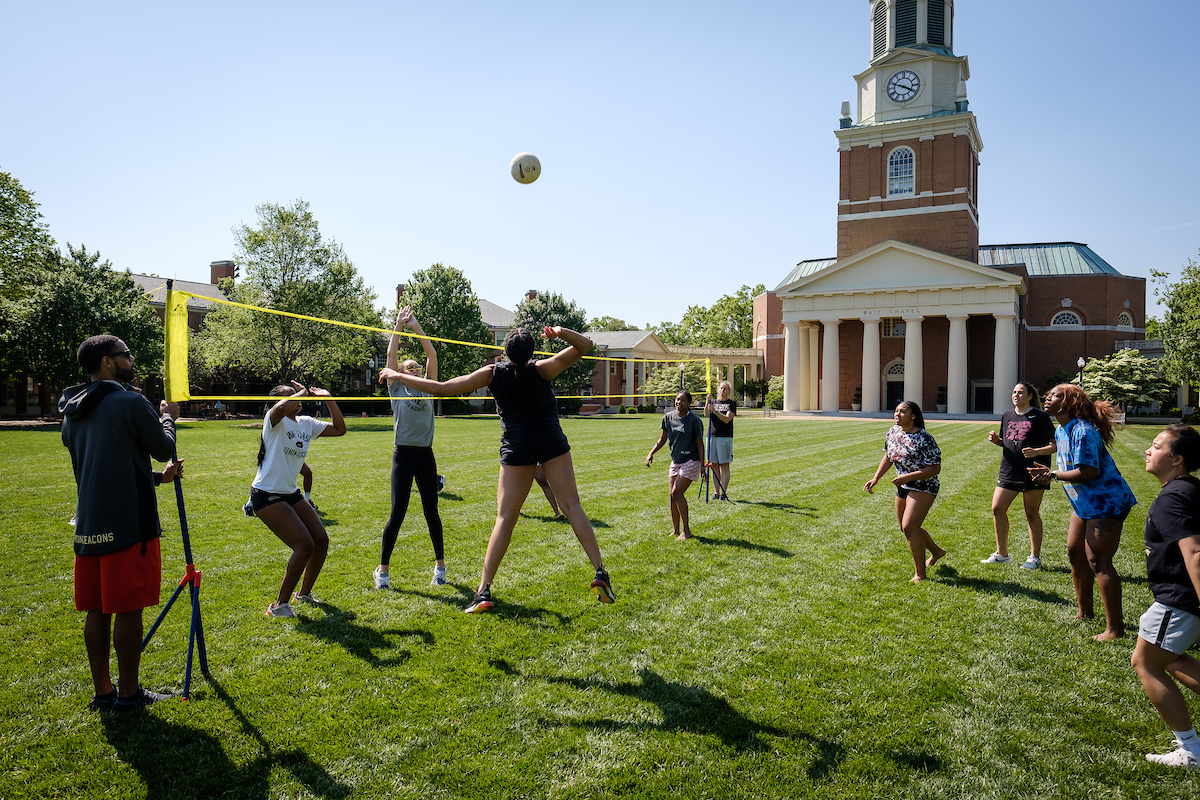 — by Betsy Chapman, Ph.D. ('92, MA '94)