Family Information Update
Update your personal and professional information.
Parents & Families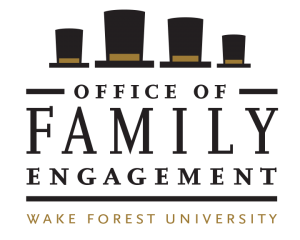 The Office of Family Engagement provides information and support to Wake Forest parents, guardians, grandparents, and family members. Email is the primary vehicle of communication with families, so please keep your email up to date with Wake Forest. We encourage all families to subscribe to the Daily Deac blog, which gives a glimpse of campus life, plus important tips.