Our "most requested" section
Featured events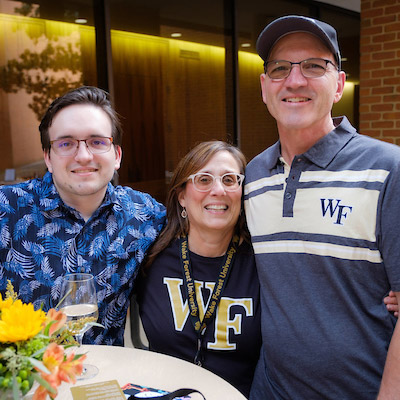 Family Weekend
2023 date TBD
The date will likely be announced in late Jan.-early Feb. (following release of the football schedule)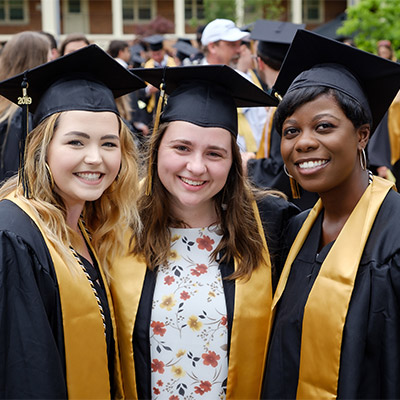 Commencement
May 15, 2023
Details about Commencement Weekend 2023 will be available online in mid-spring 2023.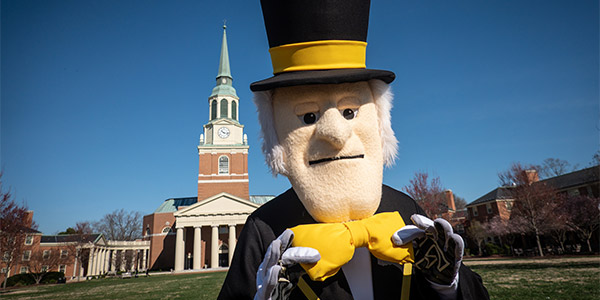 First-Year Families (P'26)
For first-year families, whose students started at Wake in August 2022. Throughout the fall semester 2022, we will offer special messages about the adjustment to college life that your student is experiencing.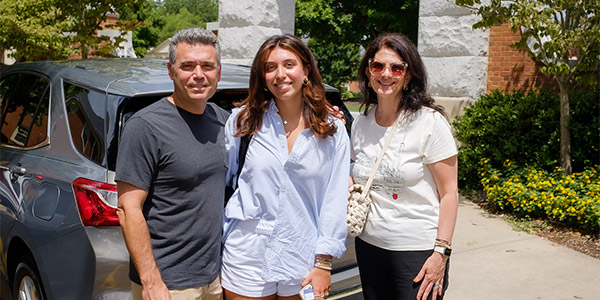 Incoming Families (P'27)
For early-decision families, whose students will begin in fall 2023 with the Class of 2027. Learn more about how to get connected with Wake Forest's family communications.
---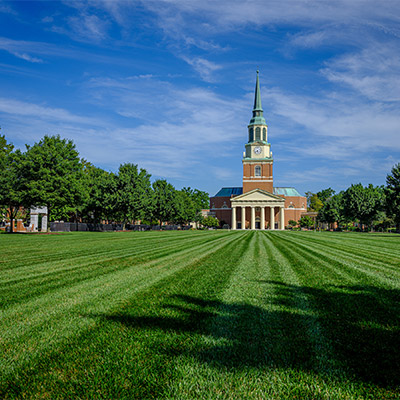 Prospective Families
Information and resources for families of current high school students who are considering WFU.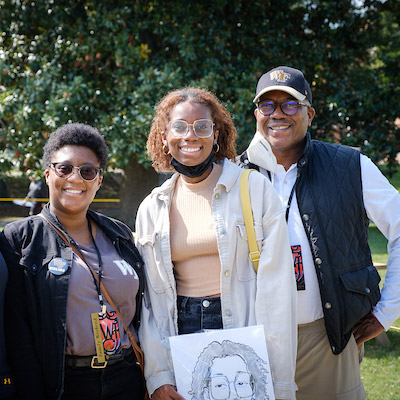 Upperclass Families
Information and resources for families of current sophomores, juniors, and seniors.

A Final Post before the Thanksgiving Break

It's almost Thanksgiving, so I am catching you up on the last bits of news before I depart on PTO tomorrow. University offices will be […]

Meet A Deac

A new week means a new Meet A Deac. Today I am pleased to introduce you to one of my colleagues in the Dean of […]

Chilly End to the Week

For the second day in a row, we woke up to frost on the ground and very chilly temperatures (it was 30 degrees at 7:30 […]
Family News
University offices will be closed Thursday and Friday (Nov. 24-25) for the Thanksgiving holiday. If your Deac is staying on campus, here are a few key things of which to be aware…

This message is an update to the campus safety advisory sent this morning related to incidents involving an Uber driver. Wake Forest has extended the hours of service for the on-call shuttle for students. For Saturday, Nov. 19, and Sunday, Nov. 20, the service will run from 7 p.m. to 3 a.m. To request a ride, call 336.283.1091….

Winston-Salem Police temporarily detained and questioned an Uber driver after two Wake Forest students reported being harassed in separate off-campus incidents. A Wake Forest student reported that the driver solicited sex from her and exposed himself to her at about 3:30 a.m. As the incident was being investigated, a second student reported an incident…
---
Let's keep in touch!

The Daily Deac is a blog that shares important news, offers advice about supporting your students, and covers a variety of WFU activities and events to help you get a sense of campus life. You can subscribe to the Daily Deac by providing your email address in the box below. Once you click Subscribe, you will begin receiving the Daily Deac in your inbox each weekday (be sure to check your spam filter just in case it lands there by accident!)
---