Finals are underway, so it seems fitting to have a faculty Meet A Deac today. Before we begin, I want to acknowledge some sad news from campus: yesterday, Winston-Salem Police Department officers found the body of a 74-year-old man on campus near Polo Road and Martin Residence Hall. There is no foul play suspected and no Wake Forest students, faculty, or staff were involved in the incident. We extend our condolences to his family and friends.
We also congratulate our gridiron Deacs on their season. It was a tough loss in Charlotte, but being a Wake Forester means sticking with your team no matter what, and this is a team for which there is much to be proud. Now we turn our attention to the Gator Bowl in Jacksonville!
We've been trying hard to feature more faculty in our Meet A Deacs, and today I am pleased to interview one of our faculty members from the Department of Mathematics and Statistics, Rob Erhardt.
Thank you for joining us today, Rob. Before we even start, I want to share with the Daily Deacdom the wonderful story from the Wake Forest Magazine many years ago about how you and Michael Shuman helped the incredible Kathryn Webster ('17) with some assistive technology to help her visualize statistical plots using Braille. Folks, this is well worth a read.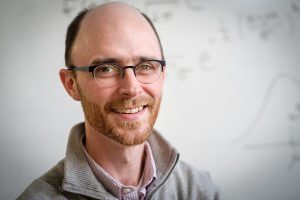 Now to the task at hand: what is your job title? Associate Professor of Statistics and Associate Chair, Department of Mathematics and Statistics.
And how long have you been at Wake? This is my tenth year on the faculty. My, where does the time go?
Tell me a little about your educational background. I attended the State University of New York College at Geneseo, where I studied physics with minors in mathematics and chemistry. Afterwards, I got a Master's in Statistics from the University of Wisconsin-Madison, and then a Ph.D. in Statistics from the University of North Carolina at Chapel Hill. In between, I worked for three years in the insurance industry, and became a credentialed actuary.
How would you describe your job in layperson's terms? Well first off, I'm Associate Chair of the Department. Mostly that means I serve students and faculty, and try to make sure the department is running smoothly. We want every student to be supported when studying math and statistics, and we want them to know we have another course for them if they decide to keep going. I also teach both undergraduate and graduate statistics courses. These courses range from accessible introductory courses to theoretical courses proving why methods work.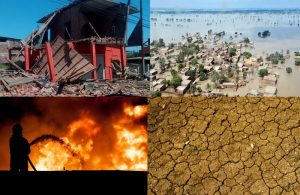 For research, I build models to help people quantify environmental risk. Think of environmental disasters – floods, droughts, and so forth. We worry about how frequently they occur, we worry about how severe they are, and wouldn't it be nice if we could see these events coming just a little bit sooner? I build statistical models to address these three points. My professional goal is to support people who manage environmental risks. I'm lucky to work with some talented Wake Forest students, as well as talented faculty in Statistics and also Engineering.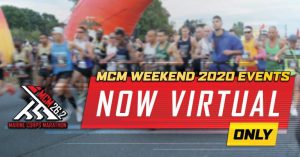 COVID changed the way almost all of us do our work and live our lives at home. What new projects did you take on during the pandemic? I picked up distance running during the pandemic. With so many things closed or off-limits from the pandemic, I started going for longer and longer runs in my neighborhood. Eventually I ran the 2020 Marine Corps Marathon with my friend Martin. It was supposed to be a live event in Washington D.C., but like so much else, the event went virtual ("virtually unstoppable" the Marines told us). It turns out that starting at Martin's house, running to Salem Lake and then doing three laps is a marathon. It was truly a 2020 event to remember.
That's an incredible accomplishment – congratulations! Now talk about some of your biggest COVID challenges. There was a stretch where I was pretty humbled to realize I had a hard time doing fourth grade math! My two children were home doing the pandemic, connecting to their schools through Chromebook [laptops] over Zoom. I don't know if you know this, but fourth grade math has changed! I'd like to think I am pretty good at math, but "complete the number sentence? Make the tens?" Your guess is as good as mine.
I hear all of that. Math is not my gift – in fact, I cried through some of my grad school stats homework, and my 11th grader's math is beyond me.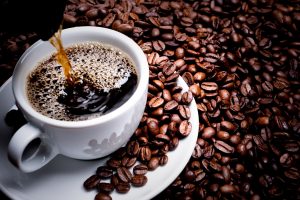 Anything you were particularly looking forward to as we started the fall semester? I never say no to a coffee, and I'd missed some of the unscheduled, impromptu coffees I've had with students and colleagues. So that was something to savor.
What do you like best about working at Wake? The people. We have very talented faculty, staff and students, all of whom could have gone elsewhere. They chose to come to Wake Forest. I think that's because we have something special here.
If you were offering advice to a student, what would you say? Get involved, early and often. A lot of learning happens in our classrooms, but a lot also takes place outside of our classrooms – study sessions, office hours, club meetings, corralling your friends to go on a hike, and so on. The more you put yourself out there, the more chances you have to meet people in the Wake community and to learn from them.
It's time for the bonus questions!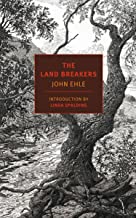 Book you're reading now: I'm embarrassed to admit that I am not much of a reader, but I like historical fiction. I recently finished The Landbreakers by John Ehle. Ehle was a big force behind the creation of UNC School of the Arts, right here in Winston-Salem. His novel tells the story of the early settlers near Asheville, NC in the late 1700s. Either you break the land, or the land breaks you, it's that sort of novel. I won't spoil the story, but let's just say the land does a fair bit of the breaking.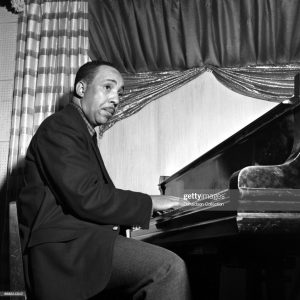 Favorite band/musician/genre: I am a poor but aspiring jazz piano player. I tell my students that I know what it's like to have something that demands you work for every inch of progress. I enjoy listening to Red Garland, Eddie Higgins, Bill Evans, and other jazz pianists. I also like acoustic folk music. Watchhouse comes to mind.
TV, movies, Netflix, etc.: I have a certain nostalgia for the heroic movies of my childhood, including Aladdin and Robin Hood. Incidentally, just like Robin Hood my name is Rob and I married a woman named Marianne, so there could be something there. More recently, family movie night has produced some interesting showings. I'm not sure I would have watched Moana or Inside Out under other circumstances, but I think I liked them more than my kids did.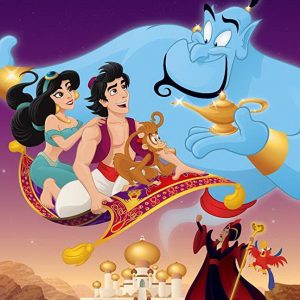 Websites you frequent: I'm not on social media. I guess I am a bit of a news junkie. Also I follow college sports, mostly basketball and soccer. This means during the offseason, I read an endless stream of articles debating which team will be truly great next season. Naturally, no one has any data to back the claims up, and yet there I am, forming opinions like everyone else 🙂
Introvert or extrovert: I am an extroverted introvert.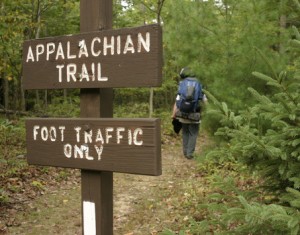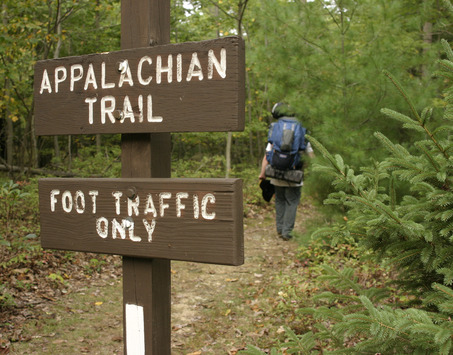 Something most people don't know about you: I was accidentally run over by my Homecoming float in high school, and I suffered several broken bones. My parade attendance has never been the same since. I'm also hiking sections of the Appalachian Trail. I've made it about 400 miles so far, which sounds like a lot until you Google how long the trail really is. My goal is to walk to Harpers Ferry, West Virginia. By my math, I am roughly on track.
What didn't I ask that you want to share? Seriously, no statistics questions? You aren't interested in the best unbiased estimator for a parameter? Why we minimize the sum of squared errors when fitting a model in statistics? OK, but it's your loss…
Kind of you to offer, but… 🙂 In all seriousness, Rob, thank you for being this week's Meet A Deac, and for all you do to help our students! 
[Editor's note – you can read past Meet A Deacs here].
— by Betsy Chapman, Ph.D. ('92, MA '94)