It's a new week. That means it's time for Meet A Deac! But first, a few quick news hits. First, the annual US News and World Report college rankings came out today, and Wake is ranked 28th; read more (fun facts: we've been ranked in the top 30 for 26 consecutive years, and we're one of only 14 National Universities ranked in the Top 30 in all of the following: overall quality; quality of undergraduate teaching; and value). Also this morning, our Weekly Message for First Year Families was published, as was Letters So Dear for our '25s; this week is about navigating social life. In terms of campus messages, an email about a local water main break went out to campus this morning. Finally, there was a message with a community safety advisory Friday night about an incident in off campus in our surrounding community.
And now, I am excited to introduce you to Courtney Morris.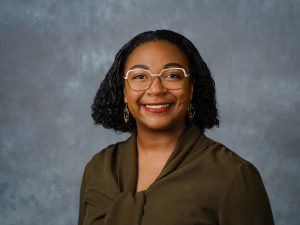 Courtney, thanks for doing this. Let's start with your title, and how long you've been at Wake. I am the First in the Forest Advisor for the Scholars Office. I have not been at Wake Forest very long: I began my journey as a Deac in March 2021. Even though I have only been on campus for about 6 months. I have met so many wonderful faculty, staff, and students. Campus is so beautiful and I have enjoyed seeing the hustle and bustle of campus return. I am also looking forward to engaging in the many Wake traditions this year!
Tell me about your educational background. I received a BA in English (with a Business Minor0 from the University of North Carolina at Greensboro and an M.Ed. in Student Affairs Administration, also from UNC-G.
Go Spartans! (I was in the Higher Ed Administration program at UNC-G!) In layperson's terms, what do you do at Wake? I support all first-generation students on campus through programming, events, and coaching. Students can reach out to me regarding any personal, academic, or professional goals or needs. I was a first-generation college student and I am so grateful to be working with students from a similar background as myself!
You've been here a relatively short time – is it too soon to know what you like best about working at Wake? Since starting my position at Wake, I am most impressed by everyone's willingness to collaborate. For my first few weeks, I would email staff and faculty around campus just to hear more about their work and get acclimated to Wake campus culture. In all of my meetings, folks were so excited to welcome me to campus and expressed eagerness to collaborate with the First in the Forest Program.
The Office of the Dean of the College (ODOC) has also been very welcoming as well. One of my favorite days on campus so far was the ODOC Afternoon of Fun a couple of weeks ago. During this ODOC event, I had a great time playing basketball, badminton, and cornhole with all my colleagues. After a year and a half of isolation, it was so fun to engage with my colleagues in person.
That is so true. Now let's turn to some advice-giving: what advice would you give students – and families – respectively? For students: utilize all of Wake's resources to the best of your ability. Wake Forest has top notch support services that can positively impact a student's experience. Connecting with office like Office of Personal and Career Development (OPCD), Office of Academic Advising (OAA), and the Learning Assistance Center are very important. The staff that work in those spaces also love to connect with students to reach their goals!
In addition to visiting the student support offices I just mentioned, I would also suggest that students build community by engaging with the Intercultural Center, Women's Center, LGBTQ+ Center, or joining a fraternity/sorority. Meeting new people was the best part of college to me and I think all students should try to build community with others. Much of my identity development in undergrad was because of the amazing folks I met while participating in events and organizations on campus.
As for parents and families…my advice to families would be to empower their students to try new things and develop autonomy. Wake has so many opportunities for students to get involved and learn more about themselves!
You joined the team as we were starting to have more normalcy last spring. What do you most look forward to about more normal times? I am looking forward to engaging with students in-person! The Fresh in the Forest Pre-Orientation (first-gen student pre-orientation program) was my first big opportunity to welcome students back to campus in person! It was so fun to actually laugh and hear students' stories in person. After a year and a half of Zoom, I was elated to be in the same room with my amazing students. I also recently found out about WakerSpace on campus and I look forward to crafting and creating in that space with other faculty and staff this semester. I am looking forward to painting one afternoon at Art of Relaxation.
OK, ready for the bonus questions?
Book(s) you are reading now? I was an English major and I have kept many books from undergrad, so I've recently been re-reading Beautiful in the Mouth by Keetje Kuipers. Keetje has a distinct perspective, her use of imagery is uniquely vivid, and each poem has strong emotion. I love poetry and this has been a great read by the pool after work!
Music you love: My husband and I are big fans of music! We have seen everything from Paul Simon to George Clinton to Florence and the Machine in concert. My current favorite artist is Sylvan Esso. They are a local band from Durham, NC.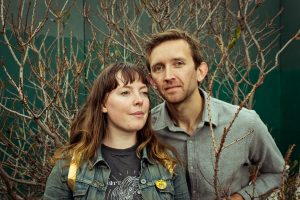 Their music is great for everything from a road trip to answering emails!
TV, movies, Netflix you love? I am definitely a huge TV fan! If I have some downtime, I love to be a couch potato. Some shows that I have recently finished that were enjoyable were The White Lotus, Black Lady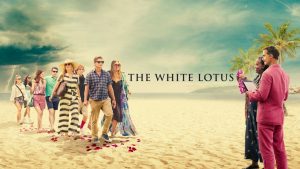 Sketch Show, Shrill, and Mare of Eastown. I'm also a huge fan of Ru Paul's Drag Race as well!
Websites you frequent: I can't really think of any websites that I frequent, but the apps I use the most are Instagram and Reddit. I also use Spotify everyday to listen to music and keep up with my favorite podcasts.
Guilty pleasures: One of my guilty pleasures is watching reality shows:)  If I am going to indulge in an evening of laziness on the couch, I love to watch reality shows like Love Island, The Circle, and Real Housewives of Potomac.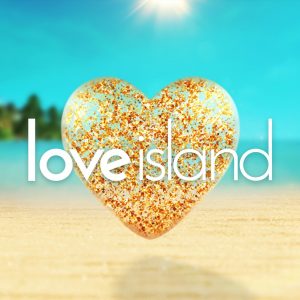 Introvert or extrovert? I am 100% an introvert! I love to be alone and introspective. Although I can be gregarious and outgoing, I always need time to recharge my social battery after a long day.
Something most people don't know about you? I am a cat mama to two little kitties named Jinx and Henry. I never had any pets growing up, so I am particularly obsessed with my fur babies!
What question didn't I ask that you wish I had? "What do you like to do for fun?" I enjoy thrift shopping, being outdoors, traveling, and crafting!
Many thanks for being our Meet A Deac this week, Courtney, and for all you for our First in the Forest students and the rest of campus! As a reminder, you can see our Meet A Deac archive here.
— by Betsy Chapman, Ph.D. ('92, MA '94)