Main Content
For our new P'22 parents and families – we want to make sure you know about our New Student Receptions program. These are meet and greet events where incoming students and their parents/guardians can meet other Wake families. We try to have upperclassmen/women at these events, as well as WFU staff, to help answer questions.
Several of them are coming up very quickly and I want to make mention of them so our P'22 incoming freshmen families can sign up to attend. Click on the city name below to register.
Hobe Sound/Palm Beach, FL area – May 31
Raleigh, NC #1 – June 10th (note, we have a 2nd Raleigh one on July 31, sign up for the best one for you)
Richmond, VA – June 10
Jacksonville/Ponte Vedra Beach, FL area – June 14
Needham, MA (Boston area) – June 14
Please note these are just the ones coming up soon – there is a much bigger list out on the New Student Receptions page showing what we are anticipating holding (and dates that are TBD are continuing to be added as they get finalized). P'22 parents and their '22 students can go ahead and register for any of them you wish to attend.  We will be getting email and paper invitations out to families in all the New Student Reception areas, but it will likely be after Commencement.
Also, important caveat – while we send to families within the nearest areas of the reception, you do not have to receive a formal invite to attend! So if you are outside our target area but still within driving distance, please sign yourself up for the reception of your choice. Also, you don't have to be from that city – if you want to drive in or if you are going to be on vacation in a city hosting a reception, please join us! Come one, come all!
In Commencement news, we are still on full force weather watch. A lot can change between now and Sunday, so let's continue to cross our fingers and hope for the best outcome! Remember: prep for all possibilities and keep an eye on the Commencement web site for information or announcements if there are any.
And we close the week with a feel good story. These two Deacs, Forest and Eddie, met as young children, started Wake together, and will graduate together on Monday! Does it get any better than lifelong friends graduating together?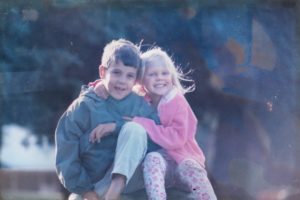 Recent Posts
January 21, 2021

January 20, 2021

January 19, 2021