The holidays are coming, and today I want to share a couple of holiday traditions that your first-year students can (and should!) partake in between now and final exams.
The Lighting of the Quad will be held at 7 pm on November 29 on the Quad (Hearn Plaza). Student Union puts on this annual celebration, and it is a great feel-good event spanning multiple faith traditions. There will be musical performances, hot beverages, pastries, reflections, and the lighting of the campus Menorah, Christmas trees, and Quad trees.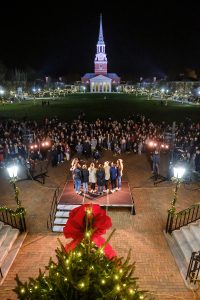 Wake Forest Lovefeast will be held Sunday, Dec. 4, at 7 p.m. in Wait Chapel. This annual candlelight service is one of my favorite Wake Forest traditions because it's a wonderful way to get into the holiday spirit. It also gives students a much-needed study break before exams begin. Following a tradition started by Wake Forest students in 1965, our entire campus gathers for holiday carols and inspirational readings. The highlight of the evening is when Moravian candles are lit one-by-one, and the chapel is filled with the glow of candlelight. It really is a special evening that Wake Foresters cherish and your student won't want to miss. Remind your Deacon that seating is limited. Doors open at 6 p.m., and the prelude begins at 6:40 p.m. Parents and families are invited to join remotely via the livestream at lovefeast.wfu.edu.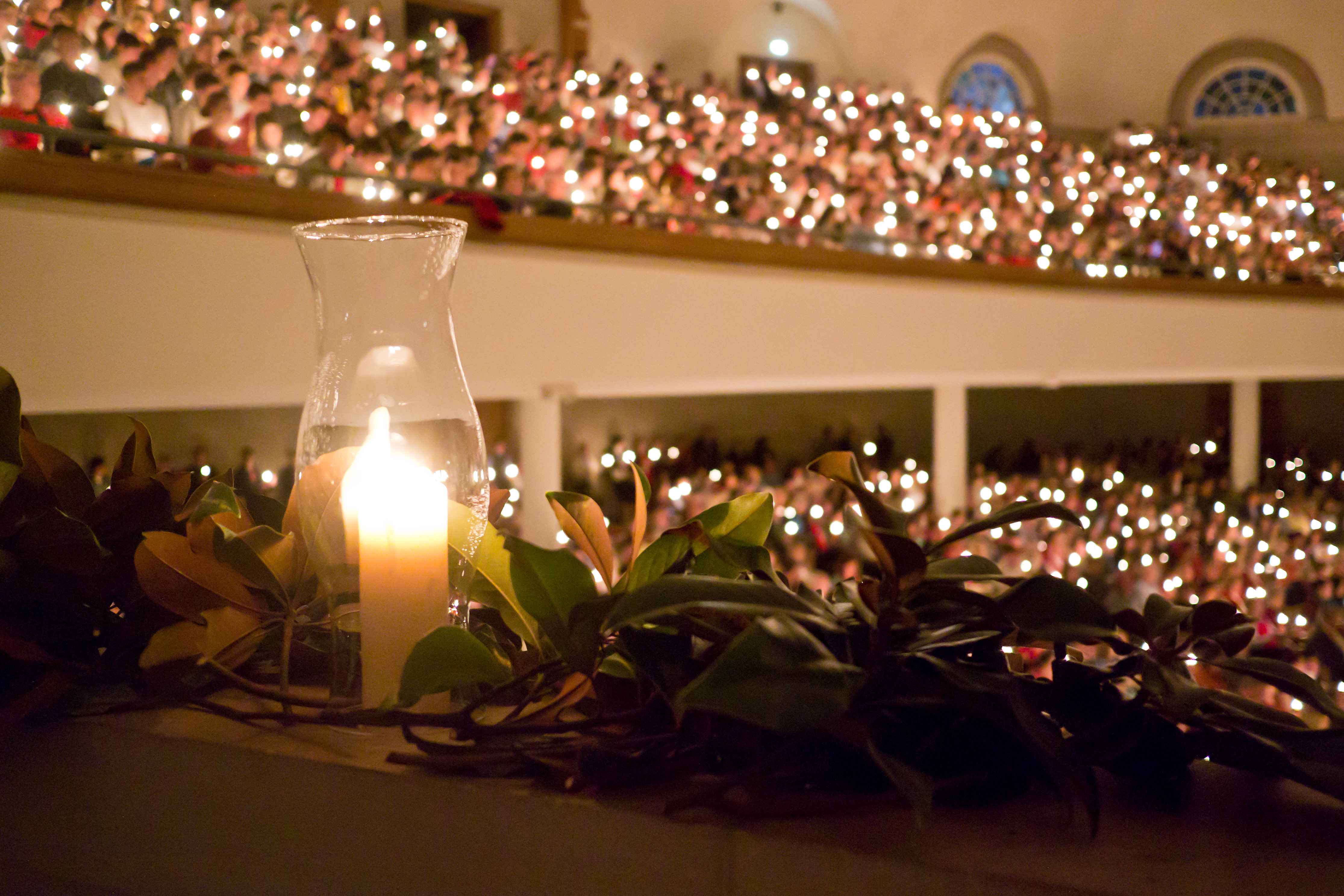 Traditions like these help our students have a sense of the spirit of the holiday season. We hope your Deacs will take advantage of these fun and festive offerings.