I am still not back to my normal self, so today will be very brief. Today I offer some food for thought.
I saw this image online the other day, and it made me think of our students. They are all so high-achieving, and a lot of times they may feel like they have to keep pushing pushing pushing to be successful, when that might not be the best path forward.
So here is some food for thought that you might want to share with your Deacs before the start of school: a gentle reminder that sometimes what you need to do is slow down and take care of yourself in order to bring your best self to your schooling. Click to enlarge.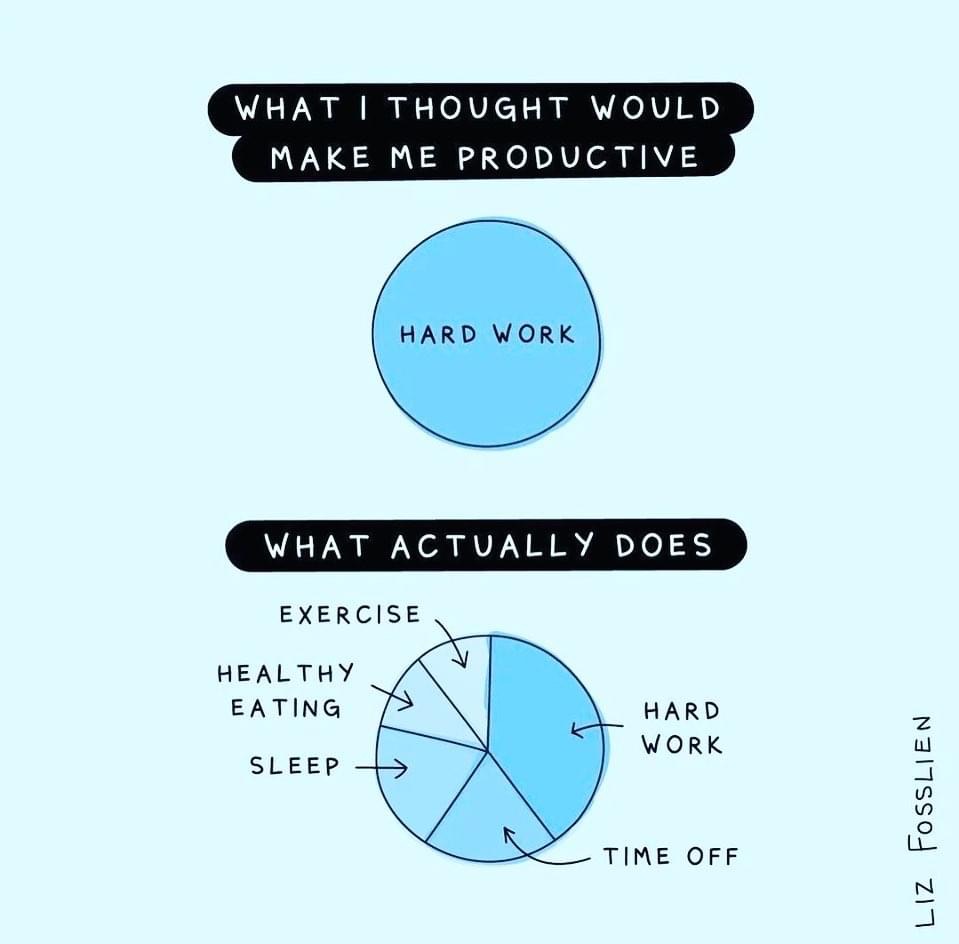 — by Betsy Chapman, Ph.D. ('92, MA '94)