I always love Meet A Deac Mondays, but today I am especially happy to introduce you to one of my dearest friends. She was a year behind me at Wake, we were hired within 3 months of each other, and we've collaborated many, many times over the years when we both worked in events. The highest professional compliment I can pay Jennifer is that no matter what crazy situation might happen, I could turn to her and say "I need help with X right now!" and I could trust unequivocally that she would find a way to get X done, and done right. Please allow me to introduce Jennifer Richwine '93.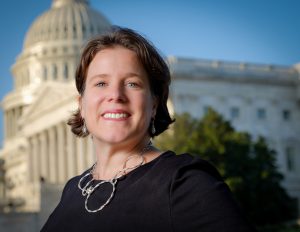 Jennifer, even though we go way way back, let's observe all the appropriate formalities. Tell me your job title and how long you have been at Wake: I am the Executive Director for Wake Washington. I've been at Wake Forest since September of 1999, so it's been (gasp) 22.5 years! If you add the semesters I worked in the stacks of the library, we can round that up to a total of 24 years.
You went to Wake – Class of 1993. What was your major? I majored in English, and unlike most students today I had no joint majors or minors. I'm a political junkie, so it's astonishing to me that I didn't consider political science as a major or minor, but I loved English literature and have never regretted that decision.
Fellow English major here – and I will go to my grave believing an English major prepares you to do any job! Speaking of jobs…describe your job for me in layperson's terms. I manage the University's presence in Washington, D.C. and all things Wake Forest in our nation's capital. This largely falls into 3 major buckets: first, the Wake Washington Program, a "study away" program that originates in the Global Programs & Studies office, where students live, intern, and study in DC for a semester. They intern 4 days a week full time and take classes in the evening with a resident professor from Wake Forest.
Second, I work with alumni and parent/family engagement in the DC area, including partnering with our volunteer executive board in planning an array of social, educational and networking events, and growing our network of talented and influential alumni and families. Finally, I build bridges between DC and the Reynolda Campus, including partnering with the Office of Personal and Career Development (OPCD) to provide networking and career opportunities for all students interested in interning or working in DC, working with graduate and professional schools with interests in DC, and fostering relationships with a variety of individuals and organizations in DC that can enhance the work we do on campus.
What do you like best about working for your alma mater? I have been given some incredible opportunities at Wake Forest, including making a significant career shift when I moved from the Reynolda Campus to DC in 2014 to lay the groundwork for the Wake Washington Center and program. I have some really talented colleagues who partner with me even from far away and love this University as much as I do – and we never really lose sight of the fact that we are here for our students. This relatively new phase of my career has allowed me to work with students in a much deeper way than I did before. I love nothing more than getting calls or texts or emails from students or young alumni who've landed their first internship, or job, or promotion, or career move. It's incredibly rewarding to feel like I am making a difference in their lives and their futures.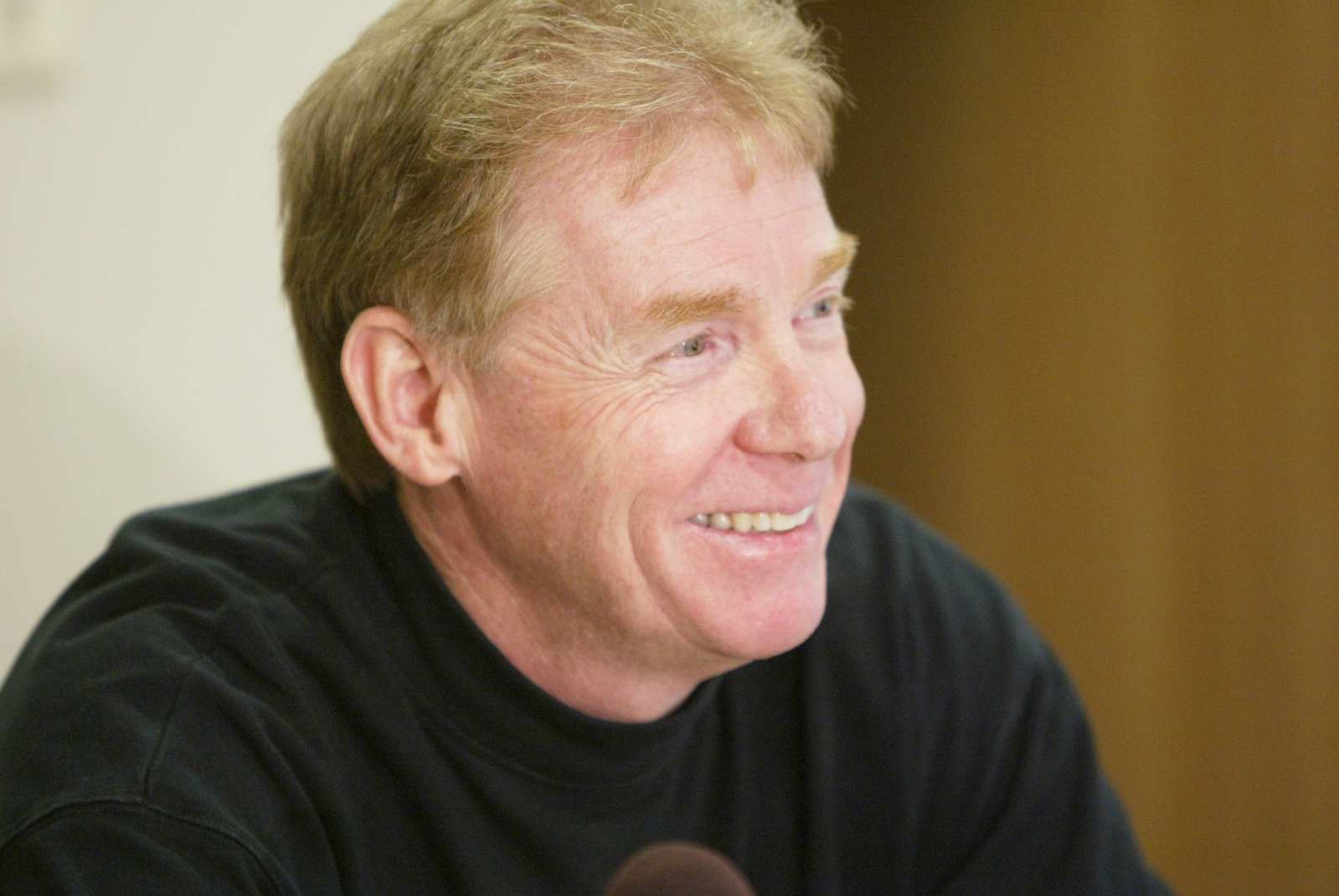 Let's stick with the idea of students for a minute: what advice would you give them if they asked you? I would first give them advice from our late men's basketball coach, Skip Prosser, that they should "If you can't be on time, be early." It's a sign of respect and humility. [Amen, sister. Amen.]
My other advice is to see most everything as a journey and not a destination. Students feel so much pressure now to go wide (not deep) in order to build out their resume, and then to get the perfect internship to lead them to the perfect job that leads to the perfect career. While students are in DC, I try to help them meet as many alumni as they can so they can begin to see that no one's career (well, almost no one's) is a straight trajectory. Most people learn that it's okay to take one step back to take three more forward, that lateral moves can be really good if they lead you to something that's closer to what you love, and that every step along the way you learn skills and build strengths that will ultimately make you more successful at the next thing. You don't have to know exactly what you want to do for the rest of your life when you graduate, and sometimes the very best path is the one you never expected.
And what would you tell their families if they asked? Please, please, please let your students have the freedom to explore and make mistakes and figure out what it is they want and what makes them light up inside. The most frustrating interactions I have are with students who are pressured by family to go down a carefully pre-determined path with no deviation.
I entered Wake Forest as a freshman determined I was going to major in business, but I realized how much I LOVED English literature. My parents never flinched – they gave me permission to major in what lit me up within, even if I had no idea what I was going to do with it. That freedom was a real gift. And it set me on a weird, winding path that finally led me to what I consider my dream job working for my favorite university in my favorite city. I'm pretty sure I wouldn't be here if I hadn't taken that quirky path or missed any of those unexpected steps along the way. And I love now that every time I ask DC employers what they look for, they always say "someone who knows how to write well." My English major was NOT in vain. 🙂
Talk to me about how the pandemic impacted your work. We were very fortunate that we've been able to keep Wake Washington up and running throughout the pandemic, though like everyone, we had to do so in a modified fashion. It's been challenging to make it possible for our students to have the enriching experience we are used to providing in DC. So many things just haven't been available – like tours of the Capitol or the White House, visits to the FBI or CIA.
But our alumni and families have really stepped up the last two years to help us make the very best of the situation. They've taken students for walks, for coffee and conversation, they've had them in their backyards for dinner, they've mentored them and introduced them to other alumni, they've helped us find speakers and connections and we've even been able to finagle some tours we thought were impossible. I've also missed the constant interaction with our alumni and hosting engaging events that we hope to resume this spring.
Since you are living in DC, what is one place on campus that you really love (and miss)? The stacks in the ZSR Library. That smell…there's nothing quite like it, and that smell is still there. It immediately takes me back to my college years of working and studying there.
Ready for my favorite part? The lightning round questions!
Book(s) you're reading now, or podcasts you listen to: I'm reading 4-5 books simultaneously right now and it's stressing me out, so I'll focus on Podcasts instead. Here's a sampling of what I'm listening to now: Chatter (with alum Shane Harris'98), Ephemeral, Everything is Alive, Pop Culture Happy Hour, The New Yorker Radio Hour, TED Radio Hour.
Just finished: Confronting Columbine and Dolly Parton's America. And here are podcasts I miss: The Dinner Party Download, and This Movie Changed Me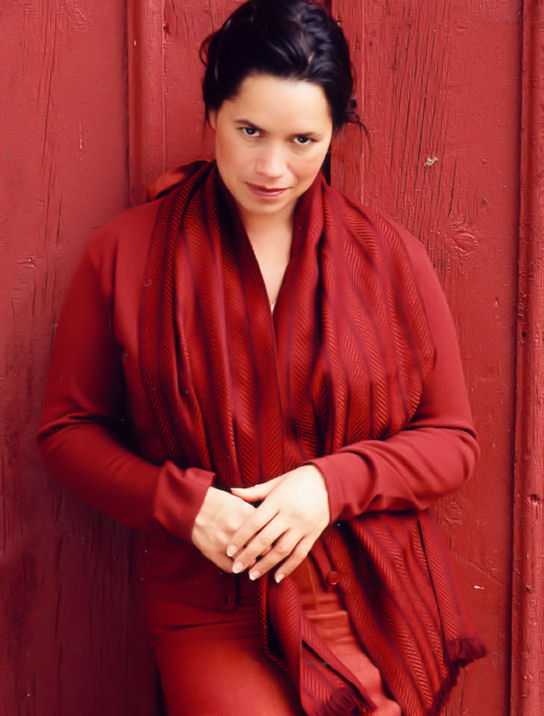 Favorite band/musician/genre: This question is particularly unfair. I love music. That is all. Except I've never really appreciated twangy country music and should not be judged for that. Also, I want to sing like Natalie Merchant or Dolores O'Riordan or one of the Indigo Girls – and in my head I do.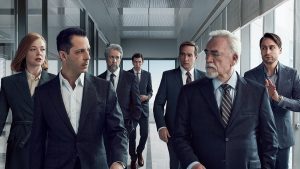 Favorite TV/movies/Netflix, etc.: Right this moment, I'm obsessed with Succession and Ted Lasso and feel like they probably cancel each other out. I'm already impatient for new seasons to roll around. In the meantime, I'm bracing myself to say goodbye to the cast of This Is Us. I enjoy ugly crying when it's not about me and I think it's really the cheapest, quickest therapy around.
Websites you frequent: I have the Quad Cam up on my laptop most days to make me feel I'm back on campus. I'm on Twitter more than I care to admit. Same with Amazon. And Accuweather. And ESPN. I'm not proud of this.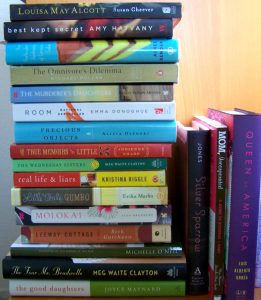 Guilty pleasures: Taking an entire day to do nothing but plow through mindless novels. Drinking a second cup of coffee while getting a pedicure. Letting pretty much every phone call go to voicemail no matter who it is.
Introvert or extrovert? SOLID introvert in an extroverted job. I'm working through it.
Something most people don't know about you? I absolutely love karaoke, but only like it with people I trust and in a private room. Fortunately, DC has several good private karaoke options.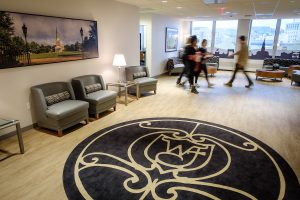 What question didn't I ask that you want to answer? "Can I come visit the Wake Washington Center?"
YES!! We love visitors! If you are in DC for work or vacation, let us know if you want to visit (contact Jenna Radford at 336.758.4051 or radforjl@wfu.edu) and come by to see the Center, meet some students, and pick up a little swag. And if you have connections for great speakers or internships or private tours, let us know that too. Our network is rich because of our alumni and parents, and we rely on those connections to broaden our reach far beyond the Reynolda Campus and our Wake Forest family.
Many thanks to you, Jennifer, for all the ways you have lovingly served our students and our alma mater – both in Winston-Salem and in DC! 
And as a reminder, you can see our Meet A Deac archive here.
— by Betsy Chapman, Ph.D. ('92, MA '94)