It's Meet A Deac day! But before we get started, want to share that we'll have two news items at the end of this post: one about the weather, and one about Leadership and Character discussion groups.
As parents and families, we all want our kids to be safe, healthy, and happy. Today I am pleased to introduce you to a colleague whose work is dedicated to those ends: Ashleigh Hala of the Office of Wellbeing.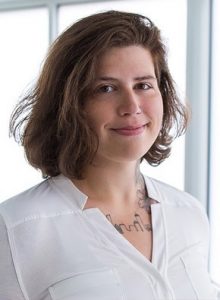 Thanks for doing this, Ashleigh. To get the ball rolling, will you please tell me your job title and how long you've been at Wake? I am the Director of the Office of Wellbeing, and I've been here since June 2021.
Now tell me a little about your educational background. I went to Wheelock College and got a degree in Clinical Social Work and Philosophy. My graduate degree is from Boston University in Macro Social Work and Human Services Management. I'm also a licensed clinical social worker.
How would you describe your job in layperson's terms? I am responsible for community and population level health initiatives. Primarily, I focus on programs related to alcohol and other drug use, sexual health, mental health and emotional wellbeing, and sexual violence.
What was one of your toughest challenges during the pandemic? Prioritizing socialization and mental health were challenging during the pandemic. COVID-19, while a medical crisis impacting our physical health, most significantly impacted my mental health and emotional wellbeing – particularly my social health. Isolation was hard. Remote work was hard. Missed family traditions, holidays, and milestones were hard.
What's your favorite place on campus? There is some great people watching in the Benson University Center.
What do you like best about working at Wake? Easy – the people. When I was interviewing to join the Wake Forest community, I was most impressed by and excited about the people that I would be working with. This is especially true about the phenomenal staff in the Office of Wellbeing.
If you were offering advice to a student, what would you say? Give yourself permission to leave Wake a different person from when you arrived. The college experience is remarkable in that it allows for this transformation, it facilitates growth. Lean into that growth and watch yourself metamorphasize.
What about advice to Wake parents and families? Be prepared for change. Your student may come home with new ideas, clothes, political views, or a nose ring – who knows. Change is a part of the college process. Embrace change as learning and growth.
On to the bonus questions!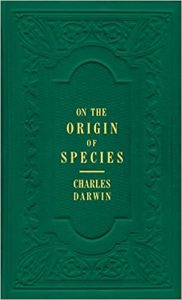 Book you're reading now: I read non-fiction exclusively, and am currently re-reading On The Origin of Species by Charles Darwin.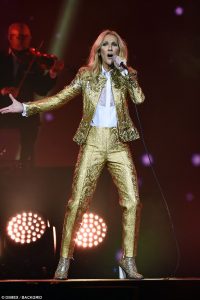 Favorite band/musician/genre: I can't lie, I am a huge Celine Dion fan.
TV, movies, Netflix, etc.: TV: I love nature documentaries – so, currently anything by the BBC.
Website you frequent: I am active on LinkedIn
Guilty pleasures: Peanut butter. Buffalo chicken wings. Jennifer Beals movies. Big fuzzy blankets. The Golden Girls.
Introvert or extrovert: Introvert.
Something most people don't know about you: I used to be an Olympic power lifter.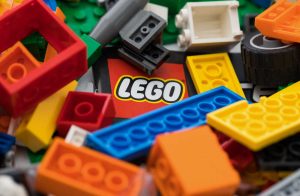 What didn't I ask that you want to share? I love being a mama to my two boys, Jeremiah (7) and Jasper (6). They love Legos, Hot Wheels, and Pokemon.
Ashleigh, many thanks for being this week's Meet A Deac, and for all you do to help our students in their wellbeing journey! 
[Editor's note – you can read past Meet A Deacs here].
ADDITIONAL NEWS:
First, the weather. We dodged a bullet this weekend. The original predictions of 8-10″ of snow got dialed it back to 4-6″, then 2-4″ but with sleet and freezing rain. Sleet we can handle, because it doesn't coat power lines and trees. Freezing rain becomes a big problem because trees fall and power lines come down. That's what we had braced for. Happily that did not happen.
But it stayed very, very cold, and things are not melting much. I can tell you from Mr. Daily Deac's experience trying to go to work Monday morning that the roads were icy and the driving conditions were dangerous. As such, we are remote today for classes and administrative offices. Bottom line: urge your Deacs to stay put and not drive. See Wake Alert for any updates.
Second, the Program for Leadership and Character will be hosting spring discussion groups on the topic  "What (Else) is College For?" The deadline for students to sign up is Wednesday, January 19th.
— by Betsy Chapman, Ph.D. ('92, MA '94)