It's Meet A Deac Monday! We've been thrilled to feature more faculty in our Meet A Deacs, and today I am pleased to interview one of our faculty members from the Department of Engineering, Kyana Young.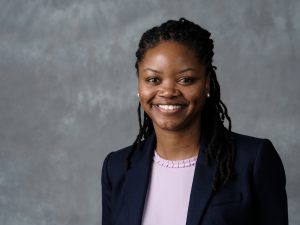 Thank you for joining us today, Kyana. We'll jump right in: what is your job title? Assistant Professor, Department of Engineering. Recently, I was appointed as an affiliate faculty member in the Biology Department and the Environment and Sustainability Program.
And how long have you been at Wake? I started in July 2019, so a little over two years.
Tell me about your educational background. I attended Mesa Community College (AS in Science), the University of Arizona (BS in Civil Engineering), then the University of Wisconsin – Madison (Ph.D. in Civil and Environmental Engineering, minors in Global Health, and Humans & the Global Environment).
How would you describe your job in layperson's terms? I am an engineering professor who teaches students to think creatively, while using their technical skillset, to solve many of the global challenges communities experience.
My expertise and research focus is in water treatment and water quality, where I work with communities who are interested and invested in improving their water infrastructure, and/or providing emergency water systems to communities in need (emergency water needs can arise from internal conflict, natural disasters, water alerts, outbreaks, etc.). I also serve as the Undergraduate Research Coordinator for the Department of Engineering.
COVID changed so much about our day-to-day work. Did you take on any new projects during the pandemic? A new challenge I took on during the pandemic involved being available to communicate with students virtually. An example of this is when I opened a SnapChat account to provide quick/real-time assistance to students when they were working on assignments. Another project I took on, which has been very helpful, is recording my lab sessions for students. Now, I assign the videos to students before they work on their projects in the lab.
What would you say was your biggest COVID challenge? Learning how to adjust lectures and laboratory sessions. Specifically, for Introduction to Engineering, where the class is approximately 3 hours, I had to learn how to keep the students engaged and not overwhelm them with long video conference sessions. The challenge provided an opportunity for me to rethink my approach to teaching. While it was a challenge, I know that I am a better educator because I viewed the challenge as an opportunity for growth.

Anything you were particularly looking forward to as we started the fall semester? Attending live music performances. I've secured tickets to the Secrest Artists Series, and I'm looking forward to the student performances as well.
What do you like best about working at Wake? I like the community at Wake Forest. Since starting in July 2019, I've worked with students, faculty, and staff in the Office of Sustainability, Education, Biology, Chemistry, Office of Career and Personal Development, Office of Research and Sponsored Programs, Transportation, Facilities and Campus Services, and of course with my colleagues in Engineering. Across the board, everyone is invested in cultivating and sustaining a positive learning environment and community for the students.
Speaking of students…if you were offering advice to a student, what would you say? Be present while here as a student. Learn to engage with, and learn about, people from all walks of life. The college experience is truly unique, so take advantage of this community of learners to excel academically, yes, but to also learn more about yourself. Challenge yourself and be open to growth.
Any advice for parents and families? In the two years I have been at Wake Forest, I am truly impressed with the commitment of the variety of campus communities to ensure the success of students and faculty. In my own Department of Engineering, we are committed to educating the whole engineer: "students to bring their whole and authentic selves to the classroom, their education and all their pursuits." This commitment from Engineering does not exist as a silo. Rather, it is the commitment from all departments and programs, that operate as a cohesive unit, to invest in the success of each Wake Forest student. I want families to know that.
It's time for the bonus questions!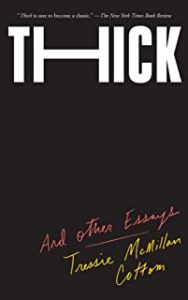 Books you're reading now: THICK  by Tressie McMillan Cottom and Caste: The Origins of Our Discontents by Isabel Wilkerson.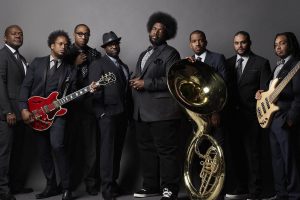 Favorite band/musician/genre: The Roots for HipHop; Lizz Wright for Jazz; Frédéric François Chopin for Classical; and Fred Hammond for Gospel.
TV, movies, Netflix, etc.: sports (basketball, tennis, track and field, baseball/softball)
Websites you frequent: foodgawker.com and nba.com
Introvert or extrovert: Introvert. It's a challenge, because most of my day-to-day interactions require me to be extroverted. But I truly am an introvert.
Something most people don't know about you: I am an athlete: racquetball, basketball, tennis, softball, football (flag), volleyball.
Kyana, that's a wrap! Thank you for being this week's Meet A Deac, and for all you do for our students and our campus! 
[Editor's note – you can read past Meet A Deacs here].
— by Betsy Chapman, Ph.D. ('92, MA '94)