It's Meet A Deac Monday! But first want to say Happy Hanukkah to all our families who are celebrating. For your Deacs, tonight at 7:30 there will be a giant Menorah lighting on Manchester Plaza (aka the lower quad) with latkes, donuts, music, and fun, plus remarks from President Wente.
I also want to offer hearty congratulations to our gridiron Deacs, who are headed to the ACC Championship in Charlotte!! I saw on Instagram yesterday that nearly 2,000 student tickets were sold in the first 45 minutes of the student ticket allotment being available. Parents and families, you can get ticket information here. We want to have a great showing in Charlotte, so join us if you can!
Now, on to our regularly scheduled programming 🙂
Today's Meet A Deac is someone your Deacs might now know by name, but her work is integral to the way they experience our campus. I'm happy to be introducing you to one of my colleagues from Facilities and Campus Services, Wendy Wooten.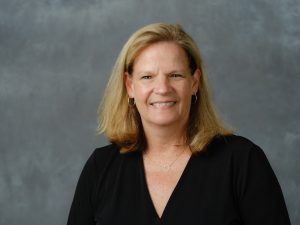 Wendy, thanks for being our Meet A Deac. Let's start with your job title. My title is Assistant Director, Project Management in the Office of Planning and Construction, within the Facilities and Campus Services Department.
And how long have you been at Wake? It was nine years in early September.
What is your educational background? I have a BS in Engineering Operations from North Carolina State University. I am also a LEED Accredited Professional in Building Design and Construction.
How would you describe your job in layperson's terms? Our Planning and Construction group handles all the new and renovation projects on campus, including Residence Halls, Dining, Academic and Administrative Buildings as well as hardscape projects. We coordinate the planning, programming, design and construction of these projects to improve spaces for the students. This involves a partnership with many other University departments during the entire project process. All projects are planned to have a positive outcome for the student experience as well as faculty and staff.
COVID must have impacted your team's work so much. Talk a little about that. Our group came up with innovative ways to continue our processes while being remote for contracts, design meeting, construction progress meetings, invoicing, etc. We found out we could conduct design and construction meetings virtually and that worked out well, especially since some of our consultants are out of town.
What was your biggest COVID challenge? Not being able to visit my Dad as much as I wanted to during the pandemic.
Anything you were particularly looking forward to for this semester? I was so happy to see students back on campus and also many more staff and faculty. My hope was that as many events can take place as possible, and I looked forward to football games. We all need to come together to create the best college experience.
What do you like best about working at Wake? Wake Forest is a beautiful campus and I am extremely lucky to be surrounded by that beauty every day. I am so proud to be part of all the improvements to make our campus the best it can be for students, faculty and staff.
If you were offering advice to a student, what would you say? Take advantage of all the opportunities Wake Forest offers, whether it is sporting events, campus life activities, music, arts, speaker forums, etc. Step outside your comfort zone and make new friends. And of course, make sure you attend your classes. Our youngest daughter just graduated college, so this is some of the same advice I gave to her.
What about advice to Wake parents and families? College is a natural transition into adulthood, and let your students handle issues on their own. This time in college is a growth experience for the students – so let them experience that growth. They will learn so much and be better prepared once they are out in the real world.
I'm sure our families appreciate that 🙂 Now, for the lightning round questions!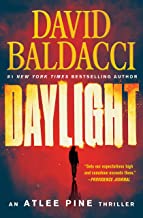 Books you're reading now: I just finished David Baldacci's book Daylight. I read a lot of crime fiction/thriller books from David Baldacci, Iris Johansen and Patricia Cornwell. I am also expanding and trying new authors with Amazon's First Reads for my Kindle. I do prefer reading an actual book that I can hold rather than the Kindle, but the Kindle comes in handy when I do not have a physical book to read.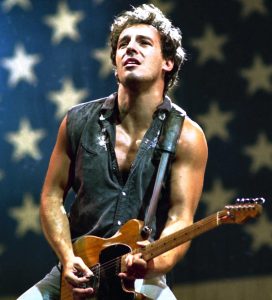 Favorite band/musician/genre: I grew up in the '70s and '80s and still enjoy listening to Bruce Springsteen, Sting, Billy Joel, Elton John. Lately I have been listening to Chris Stapleton and Kenny Chesney (No Shoes Radio) on SiriusXM.
TV, movies, Netflix, etc.: I enjoy many shows on HGTV and the Food Network. Lately I have been watching several shows on PBS – A Chef's Life, Rick Steves Europe (in hopes of future travels). I am also watching Ozark on Netflix. If the movie Real Steel is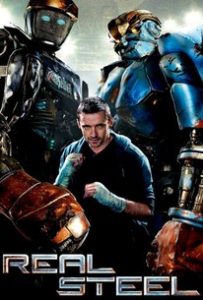 on TV, I will always stop to watch it.
Website(s) you frequent: I would say Google is my go-to website. I also search Zillow for a dream future vacation home….
Introvert or extrovert: I am definitely an introvert.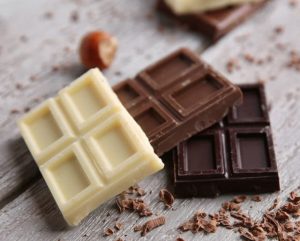 Guilty pleasure(s): Chocolate. And I cannot turn down a really good Key Lime Pie.
Something most people don't know about you: I am a water lover. I grew up swimming competitively and still enjoy being in the water, water-skiing, etc. I also snow ski; our family tries to make at least one ski trip a year.
Wendy, many thanks for being this week's Meet A Deac, and for all you do to help provide a beautiful and functional campus for our community. 
[Editor's note – you can read past Meet A Deacs here].
— by Betsy Chapman, Ph.D. ('92, MA '94)