Happy Monday, Daily Deacdom! I love the start of a new week, because it allows me to introduce you to another person on campus you might not know. And today, it's my pleasure to introduce you to Wei-chin Lee of the department of politics and international affairs.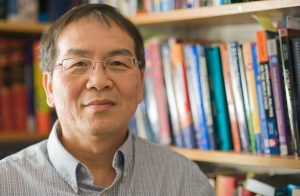 Wei-chin, thanks for doing this. Let's start with your title, and how long you've been at Wake. My title is Professor, Politics and International Affairs. I've been here for 34 years; I started teaching at Wake in 1987.
Tell me about your educational background. I received my BA in Political Science from National Taiwan University in Taipei, Taiwan, and my MA and Ph.D., both in Political Science, from the University of Oregon.
In layperson's terms, how would you describe what you do at Wake? I teach and do research on the region of East Asia, China, and Taiwan, with interest in international politics, law, and organizations. I also interact with students and majors through class instructions, advising, and office hours.
COVID obviously changed so much about our work. What new roles or projects did you take on during the pandemic? During the pandemic, I completed a project on Taiwan's civil-military relations. Now I am working on a piece on US-China relations.
And what would you say your hardest COVID challenge was? Online teaching made it difficult to know more about students personally, in terms of their academic and non-academic concerns. The thing I was looking forward to the most this academic year was being able to have normal interactions in daily life.
You've spent the majority of your career here. What do you like best about working at Wake? This is a good academic place to do something I enjoy: research and teaching.
Now let's turn to some advice-giving: what advice would you give students – and families – respectively? For students: enjoy your campus experiences in college years. Explore various fields of knowledge and think critically of various issues in order to formulate your own views (at least occasionally think about some critical issues. After all, you need to have time for social events, parties and friends). This is the best time of your life in knowledge pursuit in a systematic way.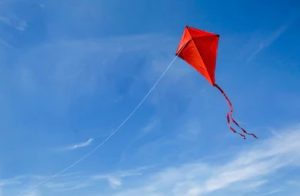 I am a Wake Forest parent myself (P'15, '17). So as a Wake parent, I kind of understand the anxieties and concerns of most Wake families. My own reflection is that parents and families are like kite runners. If we want our children to fly high and successful, we may need to increasingly release the kite thread in order to allow them to find their own space and direction.
OK, ready for the bonus questions?
Book(s) you are reading now? Books for course instructions or research (probably not of interest to general readers!)
Music you love: Classic music and songs of my generation.
TV, movies, Netflix you love? Numerous British TV drama series produced by BBC or ITV networks and movies related to criminal investigation and legal battles.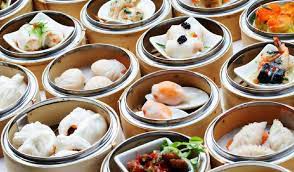 Guilty pleasures: Chinese dim sum, Asian cuisines, and Japanese sashimi/sushi.
Introvert or extrovert? Not sure.
Many thanks for being our Meet A Deac this week, Wei-chin, and for all you do for our students and the rest of campus!
As a reminder, you can see our Meet A Deac archive here.
— by Betsy Chapman, Ph.D. ('92, MA '94)