It's a new week, and a new Meet A Deac – but before we begin, want to remind families that if your Deac did not get their required flu shot yet, we have an on-campus free flu vaccine clinic tomorrow from 9 am-1 pm in Sutton 4th floor. They can either make an appointment in advance or walk in while supplies last.
And now to the main event! Today we are fortunate to be featuring one of our arts faculty, Dan Locklair of the music department.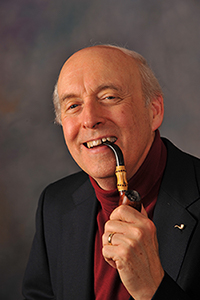 Dan, thanks so much for being our Meet A Deac this week. Let's start at the beginning: please tell me your title and how long you have been at Wake. I am Composer-in-Residence and Professor of Music. And in terms of how long I've been at Wake – can it be that long ago? It just doesn't seem so. But I joined the faculty of Wake Forest University in August 1982, so 39 years ago!
I had the good fortune of being hired during the same year that the Department of Music moved into the Music Wing of the Scales Fine Arts Center. So, I have only known one office. The three superb top University administrators at the time of my hire, all of whom personified both Pro Humanitate and the Wake Forest spirit, were James Ralph Scales (President), Edwin Wilson ('43) (Provost) and Thomas Mullen (Dean).
Those are all legendary names in Wake Forest history for sure! Would you please tell me about your educational background? Music has always been my lifelong passion, with instruction in piano, trombone, and organ starting early on. My first professional organist post was at age 14.
My undergraduate degree is in organ performance and church music and was done at a small North Carolina school, Mars Hill University. Then, already juggling composition and organ, I earned a Master of Sacred Music degree at the School of Sacred Music of Union Theological Seminary in New York City. Electronic music study was done at New England Conservatory of Music and my doctorate in composition comes from the Eastman School of Music in Rochester, New York. As with my undergraduate school, a large percentage of the Wake Forest faculty in the Department of Music during my time here have also been Eastman grads.
In layperson's terms, what do you do at Wake? For our majors, I teach Music Theory III and IV, Composition and Orchestration. Up until several years ago, I also taught organ. At Wake Forest, we have produced some extraordinary professional musicians over the years. A number of our graduates are now established in the high ranks of the music profession as performers, educators, administrators and composers. To "make it" in the highly competitive music world, a gifted musician must develop their abilities to become the best that they can be. It has been my good fortune over the years to help guide many of those students.
For non-majors, I teach MUS 101, Introduction to Western Music. It is a privilege to be a part of the education for those non-music majors who, very often, only take a music course to fulfill a divisional requirement (although we have sometimes even gained music majors or minors from this course). With MUS 101, I am especially thrilled to be able to introduce the magnificent world of classical music to students who have never experienced it before. These students are, after all, our future concert audience and board members. In a world where the sense of sight is so dominant, both our major and non-major music courses turn the equation around and lead students to develop the vital sense of listening.
From the student feedback that I have received over the years, it is obvious to me what this impact can mean not only to a professional musician, but to a future doctor, lawyer, engineer, journalist or a student planning a life in business. From my experience, MUS 101, as well as the wide range of private instruction and ensemble opportunities that our department offers to the entire Wake Forest campus, can truly make a difference for a lifetime to a non-music major.
In addition to being a Lower Division Advisor, my work with students includes personal interaction with them, both in and outside the classroom, as well as through the many questions that regularly appear in my email Inbox, Before COVID, my wife and I always looked forward to hosting a dinner in our home at the end of each academic year for students in my music major courses.
Over the years, I have planned music and performed/conducted it for a number of University convocations, including the inaugurations of Presidents Thomas Hearn and Nathan Hatch, as well as for the opening of the Divinity School. There was even a commission from me for a choral work for the Hearn inauguration and, years later, it was an honor for me to be asked by Tom himself to play organ at his funeral. As a composer in the classical tradition, I am fortunate to have a constantly growing national and international following for my music and, since 1982, I have had a virtually uninterrupted stream of commissions from throughout the US and abroad. I create my music in the studio at my Winston-Salem home. But, when on campus, my focus is solely on teaching and guiding the education of the students that we are so fortunate to teach at Wake Forest.
COVID impacted all of our jobs in so many ways – what new roles did you take on during COVID? Although I taught both in-person and online during the Fall 2020 semester, I was on sabbatical in the Spring of 2021. Over that productive period, I completed my Symphony No. 3. This symphony, which will have its World Premiere next concert season, follows on the gratifying international success of my Symphony No. 2 "America" and the recording of it on the Naxos label.
Over my sabbatical period, I also completed two different Canadian chamber music commissions and one British choral commission. Further, I also oversaw the new British commercial recording of my REQUIEM (for SATB chorus, soloists, string orchestra and organ). This new recording, on the Convivium label, will be internationally released early in 2022. It follows on the heels of the 2016 recording of my choral music for the same UK recording label. Even though COVID impacted and postponed two World Premieres of new commissions and other live performances of my music, COVID germs, fortunately, had no bearing whatsoever on radio broadcasts of my music and they continued to flourish over the period from the 40+ commercial recordings of my music on the market. You can learn more at locklair.com.
What would you say was your biggest COVID challenge? For me, in-person teaching has always been the gold-standard of teaching. The pandemic only confirmed that. Still, transitioning to online teaching for courses in the Spring and Fall of 2020 was a necessity for all of us and and I think we did it well. My personal teaching challenge for that period of time was to ensure that the high level of classroom teaching that I constantly strive for was able to be maintained in the online teaching mode.
Happily, things are a lot more normal(ish) now. What were you most looking forward to as we started the fall semester? Seeing and feeling the energy and excitement of students and faculty alike returning to in-person learning AND the return of live concerts and recitals. The arts are vitally important in the shaping of us all as well-rounded, educated human beings. They allow us to, in the words of essayist Sydney J. Harris, "soar above ourselves." We must never forget that!
It's clear that you have deep engagement with your students. What advice would you give them if they asked you? Through discipline, responsibility and hard work (all "character-building" stuff, as my students have often heard!) each individual can eventually achieve their dreams. The key is to never give up – even during a pandemic!
And what advice would you offer to parents and families? I would advise that parents and families offer unwavering support to their Wake Forest students and give them encouragement to follow their dreams. For students who do not know what they want to do as a profession (and the most popular major early on at Wake Forest is "undecided"!), be encouraging and patient as the student explores the many options available. The real strength of a BA degree is that the student has an opportunity to explore many disciplines. In doing so, sooner or later most discover a passion that lights their internal fire.
In your opinion, what is the best part of working at Wake? The young men and women who make up our student body are so very bright and gifted and come to us from such a variety of places and backgrounds. It is a distinct pleasure to work with them all. I also highly value my colleagues at Wake Forest.
Now it's time for our bonus questions!
Books you are reading now: Two biographies of important 20th century musicians: one is on the life and work of the French musician and teacher, Nadia Boulanger. (It was she who was the most important teacher of composition in the early part of the 20th century, with her students including Aaron Copland.) The second biography is also on a French musician, composer Maurice Durufle. Durufle's output was very small and I wanted to learn why. His REQUIEM is among the finest of its type in the 20th century.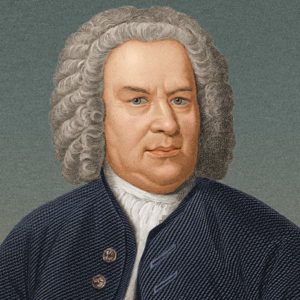 Favorite music: My world is the classical music world. At the foundation of that world for me is the music of Johann Sebastian Bach. Just as the great Pablo Casals did daily, each day begins for me with the playing of a keyboard work by Bach. Beginning a day like that is a mixture of both awe (for his flawless craft and the depth and power of his music) and humility (for the extraordinary heights to which he reached is very humbling!).
Favorite movies, TV shows, Netflix, etc.: I am not a TV watcher but, before COVID, I thoroughly enjoyed films….always with popcorn in hand. With hope, that can resume for me and my wife sooner than later.
Websites you frequent: BBC Radio 3 and wdav.org are two of my favorite classical music sites. Since I am a collector of high-grade handmade briar pipes, sites related to this, my only hobby, are in my non-music surfing mix.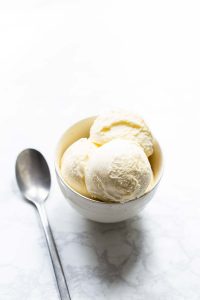 Guilty pleasures: In my view, life is to be lived to the fullest and quality ice cream (with its – as yet to be scientifically-recognized – Vitamin I!) is essential for a balanced life. Also, as a lover of quality teas from around the world, a cup of tea and my pipe go hand in hand when I am composing. One of the added bonuses of getting to know so many of our very gifted Chinese students is that a number of them, upon learning of my tea passion, have brought me splendid green and oolong teas from their home country, China.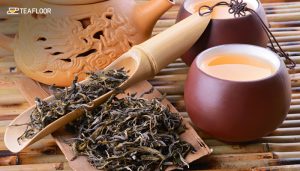 Introvert or extrovert? Can't it be two parts of the same coin? I have always thought so. As a composer, I spend many hours alone creating music in my home studio. Such a discipline as composition demands hours of solitude and I am most comfortable with that. But, as a professor, I can't help but be energetic and outgoing at conveying the excitement that I feel about the wonders of the world of classical music.
Something most people don't know about you: Even before I play Bach, I swim a mile every weekday morning at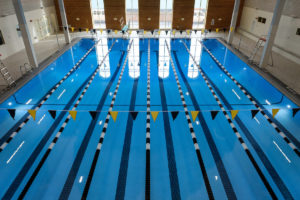 5:30 and have done so for many years. Further, as a contribution to my only hobby (whose formal name is sometimes termed Kapnismology), I am a regular contributor of articles to the international journal, THE PIPE COLLECTOR. Still further, reflecting a hobby from my youth, I am a licensed ham radio operator (although I haven't been on the air for many years now).
What didn't I ask you that you wish I had? "What is my hope for Wake Forest going forward?" That even as the University's Pro Humanitate credo offers us guidance for each day, that the school will never lose its commitment to the arts and to the Wake Forest spirit. That latter trait is really an intangible one, but it is very real and a trait of our school that, quite honestly, I heard spoken about more often when I joined the faculty than I do now. It has to do with the soul of this liberal arts university and is something that fosters friendliness, kindness, and an openness to the free exchange of ideas. My hope is that the Wake Forest spirit will continue to be felt and experienced by all who learn and work on our beautiful campus.
Dan, this was so delightful. Thank you for sharing your story with me – and for all you do for our students, the arts, and our campus community!
As a reminder, our Meet A Deac archive is here.
— by Betsy Chapman, Ph.D. ('92, MA '94)