Happy Monday, Deac families. Hope you all had a blast at Family Weekend! Mondays are Meet A Deac days, and I am happy to be introducing you to one of my colleagues from the Office of Personal and Career Development, Dana Hutchens.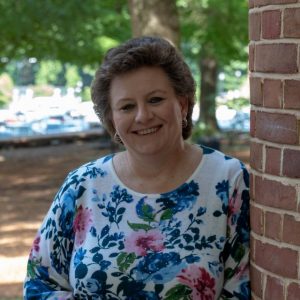 To get us started, will you please tell me your job title and how long you've been at Wake? I am Senior Associate Director in Employer Relations within the OPCD, and I have been here for 30 years.
Wow, usually I'm the longtimer, but you have me beat! Now tell me a little about your educational background. I have a Bachelor of Science in Economics, from the University of North Carolina at Greensboro
How would you describe your job in layperson's terms? I work with employers who are seeking top talent for their jobs and internships. In this role, I consult with these organizations to find the best ways for them to reach Wake Forest students who have the skill sets they are targeting for their openings. I also wear a business development hat, cheerleading Wake students and programs in an effort to entice new employers to begin recruiting with us.
COVID changed the way almost all of us do our work and live our lives at home. How did the pandemic impact you? COVID shut down all on-campus connection possibilities for students to meet employers. We quickly pivoted to offer virtual engagement with career fairs, information sessions, and interviews, keeping the dialogue open for employers and students to connect.
Talk about some of your biggest COVID challenges. The pandemic shut down a vibrant campus that is such an important piece of the lives of our community members. In the early months of the pandemic, I was on campus for some operational business, and the campus was ghost-town like. It was during the spring, when the campus was coming to life with the warmth of the sun, flowers blooming, and all – this was a time when students would typically be outside throwing frisbees, walking to class, sitting around chatting. But there was total silence–no laughter, no conversations, just stillness. That was hard. There were many important, missed moments in the lives of students and staff.
Anything you were particularly looking forward to for this semester? Not sure I thought I'd say this, but I'm looking forward to crowded hallways and parking lots; that means that students are back on campus!
What do you like best about working at Wake? I do what I do because of the students! A lot has changed at Wake Forest in 30 years, but what remains the same is the dedication that the Wake staff have to support not only our students but each other. I've been fortunate in my time here to serve on several University committees that have connected me to staff and faculty across campus, establishing not only conversations but friendships that continue to this day.
If you were offering advice to a student, what would you say? Take advantage of the resources available to you. These resources are both inside and outside the classroom, in the knowledge imparted from instruction, to the assistance provided by the student services departments. While many students are far away from home, they are never far from staff willing to lend a hand, an ear, or a shoulder to lean on.
What about advice to Wake parents and families? Families, know that your children are our children. We all want to see them find themselves, find their callings, and succeed. Our work is not just a job, it's a mission, and that mission is to bring the best to those students who call this place home.
I'm sure our families appreciate that 🙂 Now, for the lightning round questions!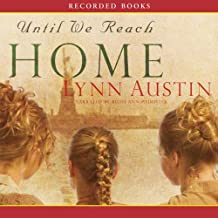 Books you're reading now: Until We Reach Home by Lynn Austin, as well as my Bible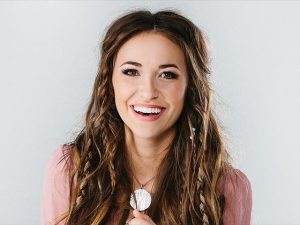 Favorite band/musician/genre: Lauren Daigle, Casting Crowns, Chris Tomlin, For King & Country
TV, movies, Netflix, etc.: TV: Movie: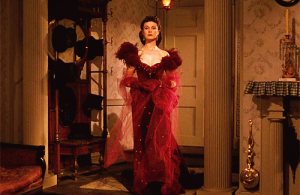 Gone with the Wind. TV shows: Law & Order (all of them!)
Introvert or extrovert: Extrovert.
Something most people don't know about you: I have climbed to the top of the water tower next to the Worrell Professional Center–and I did it legally and with permission–with a campus photographer to take pictures of the building when it was under construction.
What didn't I ask that you want to share? I'm also a sports fanatic–from NASCAR, to college football & basketball, to the Olympics. I even get excited over curling when the USA is competing! 🙂
Dana, many thanks for being this week's Meet A Deac, and for all you do to help prepare our students for life after Wake Forest! 
[Editor's note – you can read past Meet A Deacs here].
— by Betsy Chapman, Ph.D. ('92, MA '94)