Happy Meet A Deac Monday! Today we are featuring one of my colleagues who works with one of the most popular student offerings on campus: intramural sports. Let's meet Gregory Deverson!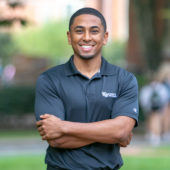 Many thanks, Gregory, for sharing your story today. Let's get started. Please tell me your title and how long you've been at Wake. I am the Coordinator for Intramural Sports within the Campus Recreation department. I've been at Wake for two years and two months.
Tell me about your educational background. I have a BS in Business Administration-Finance from the University of Florida and an MS in Recreation & Sport Management from the University of Tennessee– Knoxville.
In layperson's terms, what do you do at Wake? I'm in charge of programming all the intramural sports on campus as well as oversee the hiring, training, and development of the intramural sports staff, which consists of Wake students.
We have a huge intramural program, and I know that COVID must have impacted your work a lot last year. Talk a little about that. One of the toughest challenges during the pandemic was trying to be creative with intramural sports scheduling while still following the state and university COVID guidelines, which seemed to change day-to-day at times throughout the year. Honestly, the thing I missed most last year was our normal intramural sports programming.
What do you like best about working at Wake? I thoroughly enjoy being able to work on different projects with departments across campus. The community is the perfect size to get to know people on a more personal level.
Speaking of working with people, your job brings you into contact with a lot of students. What advice would you give students if they asked you? Take as many pictures as you can! You're going to meet a bunch of people and you're going to have a bunch of experiences that you'll be able to talk about for the rest of your life. Take it from me, it's a whole lot better when you come across a picture of something fun you did that has a story behind it. It'll put a smile on your face. And don't forget to call your grandparents!
Great advice. What advice would you offer families? Check in with them every now and again. There's a lot going on during these four years, and sometimes it's tough to keep that same relationship where you'd talk to your kids everyday.
I have a few bonus questions for you: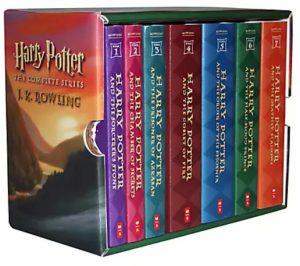 Book(s) you are reading now? The Harry Potter series.
TV, movies, Netflix you love? I really like Suits (on Hulu) and Power (on Starz).
Introvert or extrovert? Extrovert
Something most people don't know about you? I'm an NCAA men's basketball referee.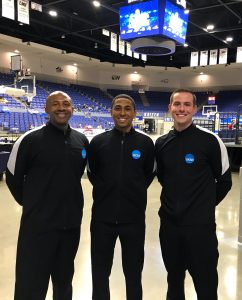 Many thanks for being our Meet A Deac this week, Gregory, and for all you do for our students and campus community!
(As a reminder, you can see our Meet A Deac archive here.)
— by Betsy Chapman, Ph.D. ('92, MA '94)