It's FDOC (First Day of Class), and I wish your Deacs a wonderful day. Before we get to today's Meet A Deac, I want to share a few updates. A message went out yesterday to remind students of the need to wear masks indoors on campus – regardless of vaccination status – as well as in any buildings, stores, and indoor public spaces in the city of Winston-Salem, per the mask mandate enacted by the mayor. Again, we hope this is a temporary measure. Today, a message went out about campus security resources.
For any new families, we now have the recordings of our Orientation program Flourish in the Forest: Navigating Change, Embracing Challenge on our Orientation videos website. We also have the first of our Weekly Messages for First Year Families online, and new students got their first Letters So Dear today.
Our sophomores received this email this morning reminding them of the special event just for them: the Sophomore Welcome Back Cookout from 4:30-6 pm on Davis Field. This is a chance for them to connect (or reconnect) as a class and enjoy food, music, giveaways, and remarks from President Wente.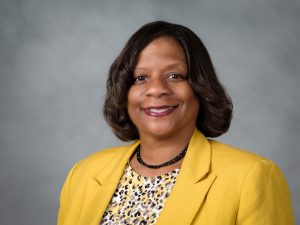 And now it's my pleasure to introduce you to my teammate, Laurie D. Willis.
Laurie, thanks for doing this. Even though we work together, tell me your official title. I'm the Associate Director, News and Communications in CER, or Communications and External Relations, which is part of the University Advancement division.
In layperson's terms what do you do? I write news stories that appear on Wake Forest's website, and I pitch stories to local, regional, and national media. Moreover, I facilitate interviews between members of the media and faculty, staff, and students. Because campus life is one of my coverage areas, I often interview students and quote them. Engaging with students is one of the most rewarding aspects of my job. Wake Forest has tons of incredibly smart, talented students, and I enjoy telling their stories!
And how long have you been at Wake? Two years.
Tell me about your educational background. I have a bachelor's degree in Journalism from the University of North Carolina at Chapel Hill, with a minor in English.
Another English major! I knew I liked you 🙂 Speaking of like, what do you like best about working at Wake Forest? The support that exists among colleagues. When I arrived at Wake Forest, people were very friendly and welcoming, and I quickly learned that offers to show me how to do something or to help me get acclimated to campus weren't just empty words. In my short time at Wake Forest, I've had two surgeries and, unfortunately, I recently lost a parent. I simply cannot overstate how incredibly supportive my colleagues have been — even some who I haven't yet gotten to know.
You and I have both lost parents this year, and I know how hard that is. I agree 100% about supportive colleagues. Since we are talking challenges and hardships, talk a little about the challenges of the pandemic in your world. On a personal level, the challenge was not being able to spend time with some family members and friends as I was accustomed to doing. Professionally, it was trying to continue producing great stories about Wake Forest with all of the challenges presented by the pandemic. For example, for a long time the media (or visitors in general) weren't allowed on campus, which made facilitating interviews tricky.
What do you miss most about normal times on campus? Though it's been 35 years since I graduated from college, I still remember the excitement — and the angst — that comes with the start of a new year. I pray we get through the fall and spring semesters safely despite the pandemic. I'm also excited about new programs, including the African American Studies Program and the Center for Research, Engagement and Collaboration in African American Life, or RECAAL, both of which are in my coverage areas. 🙂
What advice would you give to our students if they asked? Make the absolute most of your time at Wake Forest! Participate in extracurricular activities, network with classmates, staff members and faculty. Get business cards and keep them for future use. Take advantage of all that Wake Forest has to offer but DON'T overextend yourself. Never lose sight of why you're at Wake Forest: to get an education and your degree. Be kind and try to live out Wake's Pro Humanitate motto.
That's solid advice right there. What advice would you offer parents and families? Keep abreast of the goings-on at Wake Forest by perusing the website periodically. Regularly read what Betsy Chapman sends! Remember that no matter how smart or, perhaps, well-off your children may be, they're still in a different environment and, whether they admit it or not, may get homesick from time to time. That said, sending them an occasional card "just because" or even a care package would probably go a long way and mean more to them than words could ever express. 🙂
Now my favorite questions – the lightning round!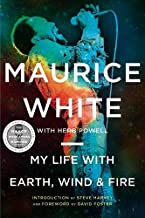 Books you are reading now: My Life with Earth, Wind & Fire by Maurice White. I've purchased and plan to read The Warmth of Other Suns by Pulitzer Prize winner Isabel Wilkerson and Stronger by Cindy McCain, widow of former Congressman, presidential hopeful, and war hero John McCain. Additionally, I've been given a few books recently as gifts, The Power of Being a Woman by Michelle McKinney Hammond and She Memes Well by Quinta Brunson, and hope to eventually read them.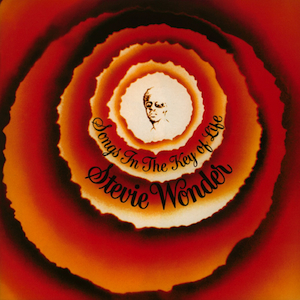 Music you love: Earth, Wind & Fire is my absolute favorite group, bar none! 🙂 Stevie Wonder is my absolute favorite single musician, bar none! 🙂 I primarily love R&B, jazz and rock-n-roll; however, I like some country music and, in large part because I played a violin for eight years, appreciate classical music. Lately in my car I've been listening to my Bee Gees Greatest Hits CD. They were phenomenal!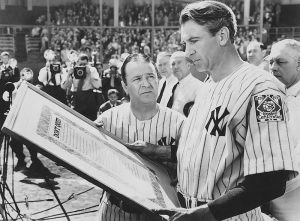 TV/Movies/Neflix faves: I'm a DIEHARD movie enthusiast with more than 700 DVDs. If God commanded me to whittle my DVD collection to 100, while that'd be excruciating, there are certain movies that would, unequivocally, remain. Among them: The Pride of The Yankees, How Green Was My Valley, The Best Years of Our Lives, A Raisin in the Sun, Imitation of Life (Lana Turner version), Carmen Jones, To Kill A Mockingbird, The Shawshank Redemption, and virtually anything with Bette Davis, Sidney Poitier, Spencer Tracy, Denzel Washington, Katherine Hepburn, Tom Hanks, Viola Davis, and Angela Bassett starring in it.
Websites you frequent: wfu.edu, nyt.com, cnn.com, chronicle.com, espn.com, unc.edu
Guilty pleasures: LMN (Lifetime Movie Network) movies
Introvert or extrovert? What does introvert mean? [Laughs] I'm an extrovert 100%!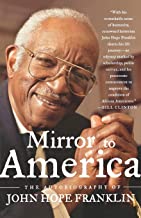 Something most people don't know about you: I've been crocheting for 47 years and am currently working on two afghans. I'm mentioned on page 367 of Mirror to America: The Autobiography of John Hope Franklin. I'm so proud to be mentioned in Dr. Franklin's book!
What didn't I ask that you wish I had? Nothing. I'm just very grateful to work at Wake Forest!
You and me both! Thanks, Laurie, for giving us a look at your world – and for all the wonderful student, faculty, and staff stories you amplify to campus and the world!
(And if you want to see past Meet A Deacs, visit our archive.)
— by Betsy Chapman, Ph.D. ('92, MA '94)
Recent Posts
January 27, 2022

January 26, 2022

January 25, 2022