EDITOR'S NOTE: at the time of the original publication of this interview, Warrenetta Mann was the Director of the University Counseling Center. She was subsequently named Assistant Vice President for Health and Wellbeing in August 2023.
One quick news item today before we get to our Meet A Deac. This afternoon, we sent out a message to P'25s about our Flourish in the Forest Orientation program. Key items in that message: it is not too late to register, or to submit your questions to be considered for our panelists, and we will make a recording available for those who can't attend.
We're about ready to welcome new students, and we also have some great new leadership on campus. Today I'm pleased to introduce you to our new Director of the University Counseling Center, Warrenetta Mann.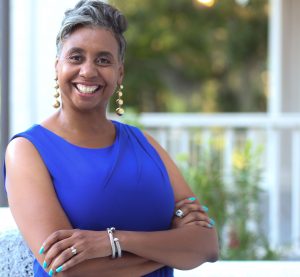 Thanks for doing this, Warrenetta, and welcome to Wake!
So I know your title is Director of the University Counseling Center. Tell us when your official first day was. I started two months ago.
And what's your educational background? My undergrad degree was a BA in Psychology from Vanderbilt University. I then got an MA in Psychology from the University of Louisville, followed by a Psy.D. in Clinical Psychology from Spalding University.
What do you do at Wake (in layperson's terms?) I oversee mental health support services for students, including providing some of the service and supervising others who provide the services.
Since you are so new to Wake, tell me a little about your previous positions. I am a licensed psychologist, and my previous role was as Director of Counseling and Psychiatry at The University of South Carolina. Before that, I served for eight years as Director of Counseling at the College of William and Mary. I also had prior clinical roles as Multicultural Coordinator/Staff Psychologist at the University of Virginia and Coordinator of Clinical Services and Coordinator of Multi-Ethnic/Cross-Cultural Services and Women's Services at the University of Cincinnati.
What new challenges did you take on during the pandemic? This job! There are a fair number of us who came to Wake Forest after a mostly virtual interviewing and onboarding process, which says a lot about the institution.
What was your biggest COVID challenge? In my opinion, parenting during the pandemic became 10 times harder than it already was. No matter how young or old your children, making the right choices for your family has been tough, and the choices have been more limited.
Is it too soon to ask what you like best about working at Wake? Not at all. The people are so welcoming and friendly. They seem to genuinely enjoy working with one another. I like being part of a happy, healthy workplace team.
So in your career, you've had a lot of contact with college students. What advice would you offer Wake students if you could? Make the best of this time in your life. When Boomers say "this is the best time of your life," that's not because it just happens that way, you have to make decisions that will create that experience.
Turning the tables: what advice would you give parents and families? Trust the process. Life is a lot more complex, but colleges and universities specialize in creating processes to help give young people what they need. Before you intervene to make your young person's experience one way or another, ask why we do it the way we do. There is typically a really good reason.
What do you look forward to this fall? Meeting the students, faculty, staff, families, and campus leaders that I hadn't already met.
Now it's time for my favorite part: the lightning round bonus questions!
Book you are reading now: Resmaa Menakem's My Grandmother's Hands. His work on systemic racial trauma is grounded in psychological principles and really resonates with me.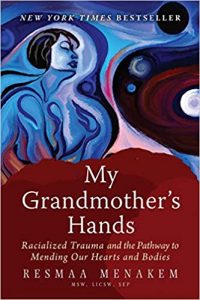 Favorite music: I love all kinds of music, but 80's and 90's R&B and hip hop are my favorite. It reminds me of a more carefree time in my life. It is not summer for me until I hear Will Smith's version of Summertime.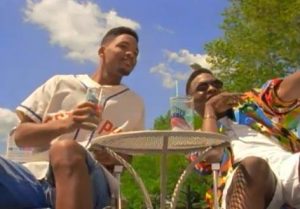 TV, movies, Netflix: I secretly enjoy reality TV. Ironically, it allows me to escape reality. It is just pure awful and fake, and ridiculous. Some of these people fight at every social event they attend!
Websites you frequent: Amazon – that is all I have to say about that 🙂
Guilty pleasures: Naps on the weekends with my dog.
Introvert or extrovert? Introvert with a pretty big group of 'my people.'
What is something most people don't know about you? Most people in higher ed assume that I was a first generation college student because of how hard I advocate for underrepresented students, but I am not. I come from a long line of educators who taught me that education is the great liberator. Free your mind and…
What didn't I ask you that you wish I had? These were great questions, pretty thorough, but my favorite subject is food. It is how I get to know places. My favorite restaurant in Winston-Salem so far is Mojito, but I am still eating my way around.
A woman after my own heart; I love food too. Thanks for being our Meet A Deac today, Warrenetta, and we are so glad to have you on campus with us!
(Editor's note: past Meet A Deacs are archived here).
— by Betsy Chapman, Ph.D. ('92, MA '94)