Editor's Note: following the publication of this Meet A Deac, the Learning Assistance Center was renamed the Center for Learning, Access, and Student Success (CLASS)
It's Monday, which means it's time for another edition of Meet A Deac. Before we get there, I want to share this message from President Wente that was sent to the campus community (as well as parents and families). Also this afternoon, we sent an update on COVID policy and guidance, which has important information for families.
Today it is my pleasure to introduce you to Suzanne Hawks of the Learning Assistance Center and Disability Services.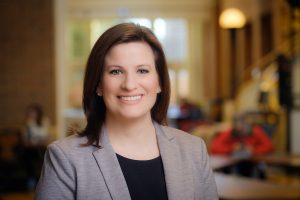 Suzanne, so happy to have you join us for Meet A Deac. I am a big fan of the LAC-DS! To get started, please tell me your job title and what you do in layperson's terms. I'm the Disability and Learning Assistance Specialist. What that means is I coordinate accommodations for students with disabilities so that they can experience equal access to all of our programs.
I'm also an academic coach for any student, whether they have a disability or not. We can work on all sorts of strategies, but most of our students want help with time management, reading strategies, organization, and/or note taking. It's a great way to talk with a student and create a holistic plan for how to "work smarter, not harder." My specialty is working with students in our medical programs, which is very exciting.
And you've been at Wake for how long? I started at Wake in January 2018, so about three and a half years.
Tell me about your educational background. I earned a Bachelors of Science in Psychology from Presbyterian College.
What do you like best about working at Wake? Oh, wow, so many things! Whenever someone asks me this question, the first thing I think of is how we are provided with so many opportunities for social justice trainings at Wake. I love to share what I learn with my family and friends, particularly on topics around diversity and inclusion. Second, while everyone thinks their own office is the best office… mine really is! The Learning Assistance Center and Disability Services staff are top notch in knowledge, support, guidance, and fun. We don't just do things because we have to or because it's the law – we truly want to do the right thing, and it shows.
The 2021-22 academic year was different than any we'd ever had. Tell me about new roles/projects/challenges you had to take on during COVID. As we all had to pivot to working from home, I worked with students on how to navigate virtual learning and the challenges that encompassed. I also had a baby in August of 2020, so I'd say that was a new role! A challenge (in addition to new motherhood) is that I'm also the world's biggest extrovert, so being at home (while my husband was at work) was lonely and sad at times. My poor dog was exhausted from all the walks we went on!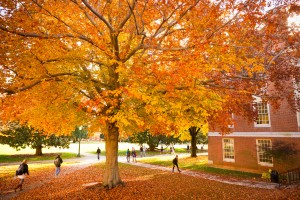 What did you miss most in the 2020-21 academic year? The traditions and in-person routines we have here at Wake highlight the magic of campus. Fall is my favorite season: new beginnings, the glow in the air of new faces, and so forth. The perspective we all have now is going to make EVERYTHING so much brighter and more fun this coming year.
Let's talk students for a moment. What advice would you give them if they asked? Remember that everyone here is human and wants you to have a good experience. You will have moments that are fun and exciting, and other moments where you may think you're the only one who is stressed out. You will get through it!
Now let's change perspectives. What advice would you have for Wake families? Now that I'm a mom, I see the world so differently. The Wake Forest community is a group of individuals who have chosen to be here. We're all in the right place at the right time to support your student when they need it most. In the grand scheme, your student is going to be here for a short time, and I'm honored to get to be a small part of that chapter.
OK – let's go to the quick hit questions!
Book you are reading now: The Body Keeps the Score: Brain, Mind, and Body in the Healing of Trauma by Bessel van der Kolk, M.D.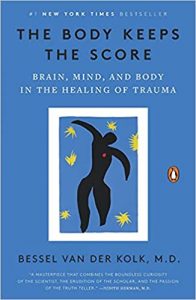 Favorite band/musician: I can't pick just one – but there's a band from Folly Beach, SC called Dangermuffin that I really love. I also love a good 80s or 90s playlist and I've been known to bust out some karaoke (pre-COVID and pre-kid). I rarely take myself too seriously, so I'll listen to anything that gets me moving.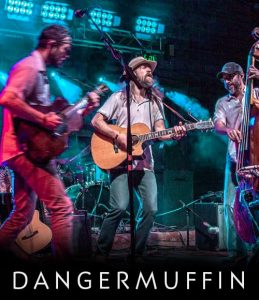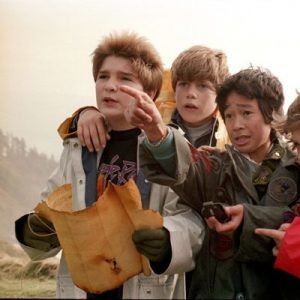 Movies/TV/Netflix, etc.: My favorite movie of all time is Goonies but I also love Harry Potter and really cheesy chick flicks. As for TV shows: Gilmore Girls, Downton Abbey, How I Met Your Mother, Stranger Things, This Is Us (even though it makes me cry), and The Bachelor/Bachelorette. Pre-COVID (and pre-kid), I used to get together with my parents every week to watch The Bachelor/Bachelorette and it was SO FUN. Even my dad (who swears he hates it) gets really into it!
Websites you frequent: I'm just going to cheat here a little and say Google, because having a baby makes me Google things all the time!
Introvert or extrovert? Extrovert, no question!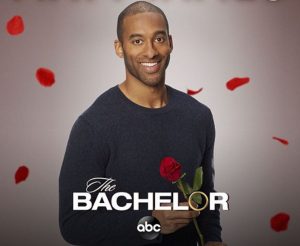 Guilty pleasures: Definitely The Bachelor/Bachelorette! I pretend Matt James ('14) is my BFF.  My LAC-DS family had Matt James and Tyler Cameron ('15) submit a video for my virtual baby shower that was SO sweet. They wished me luck on having a baby! I felt so special.
Something most people don't know about you: Most people don't know that I'm very slowly writing a children's book. I've had the idea since I was a very small child. It has changed and evolved in how I want the story to progress, but having a child of my own now has given me some valuable insight into how I want the story to grow.
Thank you so much, Suzanne, for sharing your story with us, and for all you do for our students! 
PS – As a reminder, past Meet A Deacs are in our archive.
— by Betsy Chapman, Ph.D. ('92, MA '94)