It's a brand new week and another edition of Meet A Deac. Let's get started! While your students are at Wake, the doctors at the Student Health Service play the role of their primary care physicians. The SHS is a full service clinic, and I am happy today to be introducing you to one of their physicians, Steven Heffner (MD '09).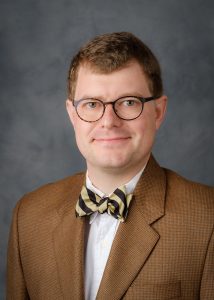 Tell me your official title and what you do in layperson's terms. I'm a Staff Physician at the Student Health Service. What I do on a day-to-day basis is provide high-quality primary healthcare to our undergraduate, graduate, and professional students.
And tell me a bit about your educational background. I received my BS (Summa Cum Laude) in Computer Science from Appalachian State University in 2005. I then attended Wake Forest University School of Medicine and graduated in 2009 on the Quad in front of Wait Chapel with Joe Biden as the Commencement speaker. I completed my family medicine residency at Wake Forest University Baptist Hospital.
And how long have you been working at the Student Health Service? I started on April 1, 2017.
What do you like best about working at Wake? I like the opportunity Wake Forest provides me to be a clinician caring for a population that is just going out into the world for the first time.
This feels like a silly question, but I ask it of all the people I interview: what changed for your job during COVID? Well, there's a lot to include here. I developed and implemented telehealth services for Student Health so we could continue providing healthcare during the Spring 2020 shut down, which continued into the 2020- 2021 school year. A colleague and I developed the surge plan for Student Health which unfortunately in February 2021 had to be implemented. It allowed us to flatten the curve in one week. I also took on the supervision and training of two new mid-level providers, who were new employees.
What was your biggest challenge during the pandemic? Going into to work knowing I was exposing myself to a new and potentially deadly disease (especially when COVID was new and pre-vaccine) that I could take home to my family was stressful.
Related question: what do you miss most about normal campus times? Having lunch on campus with my wife, Ashley (she worked at home).
What advice would you give our students?  Most viruses last 7 to 10 days before resolving. 🙂
What about advice you'd offer Wake families? As a parent myself, I know "Parent" is Latin for "he who worries." But know your children are smart, resourceful people.
Now we are coming to my favorite part: the bonus questions!
Book you are reading now: I'm reading books about learning how to sail.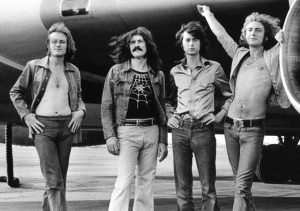 Favorite music/what you are listening to now? Led Zeppelin, Pink Floyd, Coldplay. British rock bands in general.
TV shows, movies, Netflix that you are watching: Pretty bad 80s movies (e.g.,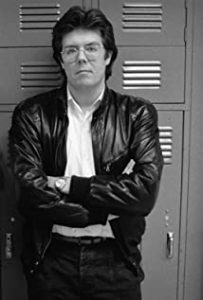 any John Hughes, Back to the Future, Weird Science). The Crown on Netflix.
Websites you frequent: YouTube, Winston Salem Journal, Washington Post, NPR
Introvert or extrovert? I peg the scale on Introvert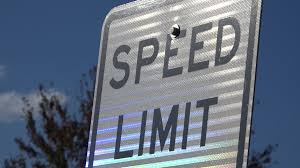 Tell me something most people don't know about you. I drive the speed limit incessantly. I'm interested in environmentalism. My mother is the recipient of the Order of the Long Leaf Pine for her work as a Social Worker.
What was at the top of your post-pandemic bucket list? To reference the famous quote "I'm going to Disney World!" No really, I've got three trips planned this year.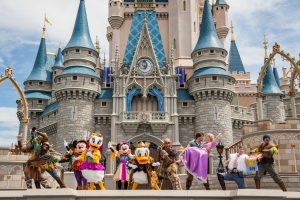 What didn't I ask you that you wish I had? "What's your favorite quote?" The answer is " be yourself, everyone else is already taken," by Oscar Wilde
Many thanks, Steven, for sharing your story with us today!
PS – As a reminder, archives of past Meet A Deacs are here.
— by Betsy Chapman, Ph.D. ('92, MA '94)