Editor's Note: following the publication of this Meet A Deac, the Learning Assistance Center was renamed the Center for Learning, Access, and Student Success (CLASS)
Longtime readers of the Daily Deac know I am a big fan of the Learning Assistance Center and Disability Services. They do incredible work supporting students via free peer tutoring and academic coaching, as well as accommodations assistance. So for this week's Meet A Deac, I'm very pleased to introduce you to Laura Denlinger of the LAC-DS.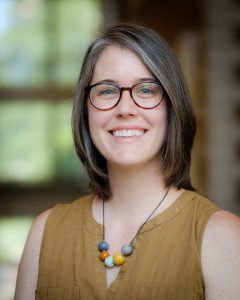 Thanks again for doing this, Laura. Tell me your title and how long you've been at Wake. I am the Tutor Coordinator. I've been at Wake for 7.5 years. I spent the first 5 years working with the Writing Center and Writing Program, and transitioned to the LAC-DS 2.5 years ago.
And what is your educational background? My undergrad degree is from The Ohio State University; I was a double major in journalism and political science. I have a Masters in College Student Personnel from Bowling Green State University.
So what is your role in the LAC-DS (in normal times)? I coordinate our peer tutoring program, which includes nearly 75 student tutors tutoring in over 150 courses. I am also an academic coach in our office, working individually with students to help them reach their academic goals. I also support our office by managing our website, Instagram, and other various initiatives.
Talk to me about how COVID has changed your work.  And what are some of the challenges? I started academic coaching right at the beginning of the pandemic. I'm so thankful that I can support students during these unusual times. In terms of the challenges, I'd say not having the organic brainstorming and idea sharing that comes from working with colleagues face-to-face. I miss popping into someone's office to share positive news or ask for feedback on a challenge. And I miss seeing students coming into our office!
If you had an opportunity to offer students advice, what would you tell them? There are so many amazing opportunities at Wake. Pick a few very important, very rewarding experiences and invest deeply in them. Don't waste your time spreading yourself too thin.
I know from the work you do in the LAC-DS, families have played an integral role in supporting their students at the K-12 level, particularly when they have academic or physical challenges. What advice would you give family members if they asked? Know that growth continues into college and well after. Support your students as they explore their interests, make mistakes along the way, and strive to become the very best versions of themselves. Success looks different for every single student, so celebrate with them as they define and redefine what success looks like for them.
What do you like best about working at Wake Forest? The students are just amazing. I am continually in awe of their creativity, work ethic, enthusiasm, and resilience.
What do you miss about normal times on campus? I miss the buzz and excitement of a bustling campus. My office window looks right out onto the Quad, and I miss just seeing all the life that happens at the heart of our campus.
Now we've arrived at the quick-hit, lightning round questions: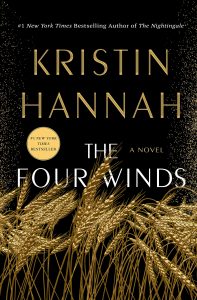 Book you're reading now: I am reading The Four Winds by Kristin Hannah and am really loving it.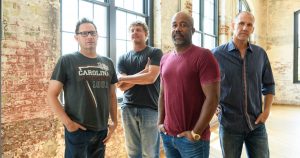 Favorite band or musician: Hootie and the Blowfish forever. [You know they used to play at the old Ziggy's by the Joel all the time when I was a student :)]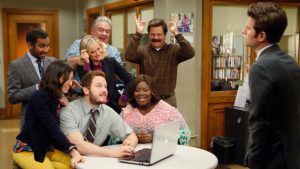 Favorite TV, movies, Netflix, etc: Gosh, I am just not much of a movie or TV person, but I watched the whole Parks and Rec series multiple times.
Websites you frequent: Not very original, but I love Instagram.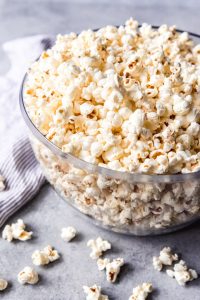 Guilty pleasure: A big bowl of popcorn!
Introvert or extrovert: Introvert all the way
Something most people don't know about you: I am passionate about decluttering, minimalism, and simple living (well, as much as you can be when you have little ones at home).
What is the first thing you will do post-pandemic when we can live normal lives again? We love opening our home to our friends. I can't can't wait to invite friends over for brunch and for barbecues!
I always love these questions, because now I know some new things about you (I, too, love popcorn and Parks and Rec!) Thanks for being willing to share yourself with us in Meet A Deac, and for all you do for our students!
(And if you want to see past Meet A Deacs, visit our archive.)
— by Betsy Chapman, Ph.D. ('92, MA '94)