Hard to believe it is almost the end of April and the end of the semester. But here we are, and since it's Monday, it's time for Meet A Deac. Before we get started, want to share this announcement that our emergency systems will be tested tomorrow and Wednesday, April 27-28. And now for our Meet A Deac, I am pleased to introduce Brian Cohen of the Office of Sustainability.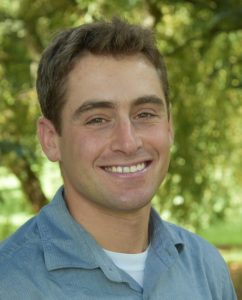 Brian, thanks for doing this for me. Let's get the basics down: tell me your title and a little about your educational background. My title is Assistant Director for Sustainability Engagement. I have a BA in Environmental Studies with a minor in Legal Studies from Bucknell University, and an MEM in Environmental Management with a concentration in Global Environmental Change from Duke University, Nicholas School of the Environment.
How long have you worked at Wake, and what do you like best about working here? I started in August 2016, so I'm coming up on five years. The best thing about Wake, hands down, is the people. I've had the privilege to work with so many amazing students, faculty, and staff members. The sense of community is second to none, and people truly care about each other.
Describe your job for me in layperson's terms. I work closely with students through sustainability-focused internships, peer leadership groups, and other opportunities to get involved with sustainability on campus. I work to not only increase awareness of and education on sustainability issues, but to help provide students with the skills needed to turn knowledge into actions that net tangible results. My whole mission as part of the Office of Sustainability is empowering others to lead.
What was one of your bigger challenges during the pandemic? Engagement during the pandemic has been a challenge, as so many of the opportunities that I normally engage in haven't been possible. Empowering leadership over Zoom is less than ideal, but with the support of the students, we've found ways to make it successful.
Speaking of students, what advice would you offer them if they asked you? I'd encourage students to take advantage of all that Wake Forest has to offer. That doesn't mean trying to do everything, but it does mean being open to any and all opportunities, even if they're out of one's comfort zone. Try new things, meet new people, and take classes that sound interesting. Discovering one's passion is, in my opinion, more important than the degree they will receive.
What have you missed most about normal times on campus? The obvious answer is interacting with people face to face. But, while working from home, I also miss the myriad opportunities to get outside and enjoy the beauty of campus.
Ok, time for the fun stuff!

Favorite music: My music interests change fairly regularly, but I've long been a fan of Neon Trees, Ryanhood, and OAR (who went to the same high school I did), among others.
TV/movies/Netflix, etc.: I love The Amazing Race, especially during a pandemic when I can only travel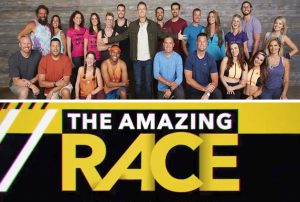 and see the world vicariously through others on TV. I'm also a big fan of Jeopardy! and other quiz shows that I can watch from the comfort of my home while convincing myself that I'm smarter than I actually am. I'm not a big movie person; I've never seen any of the Star Wars films and have only seen one Harry Potter movie (and it wasn't by choice). Don't judge! [Wouldn't dream of it!]
Website you frequent: Sustainability.wfu.edu, of course 🙂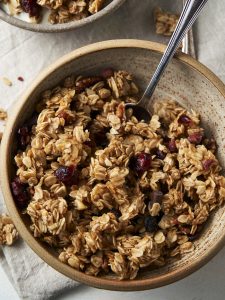 Guilty pleasure: Does granola count? I know it's not the most unhealthy option out there, but once I start, it's really hard to stop.
Introvert or extrovert? Definite introvert.
Something most folks don't know about you: Prior to coming to Wake, I was a collegiate tennis coach for five years. I played in college and still compete today.
What's the first thing you will do when the pandemic is over and we can live normal lives again? First: hug family members. Second: get a (professional) haircut.
Brian, thank you for sharing your story with us – and for all you do to make Wake a better (and greener!) place!
(Editor's note: past Meet A Deacs are archived here).
— by Betsy Chapman, Ph.D. ('92, MA '94)