Editor's Note: following the publication of this Meet A Deac, the Learning Assistance Center was renamed the Center for Learning, Access, and Student Success (CLASS)
Wanted to start the week with a mention of a message we sent out Saturday night just to students in quarantine or isolation. The critical info here is that students cannot leave quarantine or isolation until they receive a secure message in their Student Health Portal that includes a Release from Quarantine or Release From Isolation Form — even if they previously received a message that included an anticipated released date. The Release Form trips the trigger to be able to leave quarantine or isolation.
We also had a couple of questions over the weekend about quarantine in place (QIP): who does their laundry? how do they get rid of trash? For students in QIP, they should place their trash in a sealed bag outside of their room. Trash pick up is available outside their door by 10 am and 2 pm. Students should use the bags provided to them to collect all trash items. If at any point they you run out of the bags provided, email housing@wfu.edu and we will provide more within 24 hours. For laundry, Wake Wash is available free of charge during QIP. Pick up is Tuesday and drop off is Thursday. Students must place the provided laundry bag outside their room door by 12 pm on Tuesdays for pick up.
Our '24s just got their weekly Letters So Dear; archives here. All students got a message about joining our Founders' Day Convocation.
Now to the meat of today. If you have been following our Meet A Deac profiles this semester, you can see that we have an embarrassment of riches in terms of amazing, talented, and fantastic colleagues. Today I am happy to introduce you to Michael Shuman of the Learning Assistance Center and Disability Services. Some of you might remember him from our Wake Forest Magazine article, Strength In Numbers, which ran a few years ago (if you hadn't read it, it is a great story you will enjoy).
Full disclosure, you are one of my dear Wake friends and our spouses work together. Also, you were one of the people who encouraged me to pursue my graduate degree, so thank you for that.
Now let's get to the formalities 🙂 – your title, and how long you've been at Wake. I am the Director of the Learning Assistance Center and Disability Services. I came to WFU in 1997 immediately after graduate school. I pl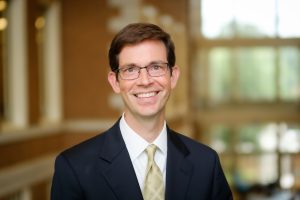 anned to stay a couple of years, but here I am, 24 years later!
Another longtimer like me! Tell me about your educational background. I received a BA in French and Music from Furman University, an MEd in Higher Education Administration from the University of South Carolina, and a PhD in Higher Education Administration from the University of North Carolina at Greensboro – same program you did.
In layperson's terms, what do you do at Wake? In the Learning Assistance Center and Disability Services (LAC-DS), we are committed to helping all students improve their academic performance through a variety of academic support services, including our peer tutoring program and individual academic coaching. In addition, our office is responsible for coordinating accommodations for students with documented disabilities, including learning disabilities, ADHD, mobility, and sensory impairments. We work with all WFU students to help provide opportunities for academic success.
COVID has brought many challenges, and we have had to adapt and change in new ways. How has COVID changed your job? Like many classes, programs, and services at WFU, our office has successfully shifted to providing our academic coaching, tutoring, and disability services remotely and online. However, our office is still open and "keeping the lights on" for brief consultations with students, faculty, and staff. It's interesting to note that, based on online visits from the fall semester, students might actually be using our services in higher numbers than ever before!
And your biggest COVID challenge is…? I am thrilled to have access to amazing technology at WFU, and I'm so proud of how our office has transitioned to remote work so smoothly. However, I must confess that my 4:00 pm Zoom meetings sometimes look much different than the ones I have at 8:30 am!
What do you like best about working at Wake? I'm grateful to have a tremendous amount of variety in my work. Depending on the day, I might be dividing my time among meetings with students, teaching a course in the Psychology department, collaborating on projects with other campus partners, or meeting with prospective students and families. And, by the way, it's an absolutely beautiful place to work.
True that. Speaking of students and families, what advice would you give them, respectively? Whether it's during a pandemic or not, my best advice for students is to get to know faculty and staff members. Students are often amazed at how a request to talk about ideas for a paper or a meeting about campus life programming can turn into something much more engaging and personally meaningful. And I would tell families to remember that we all want your student to find success at WFU, and success can be defined in many different ways.
What do you miss most about normal times on campus? Handshakes, hugs, and high-fives with my friends, colleagues, and students.
What will be the first thing you do when the pandemic is over and we can live normal lives again? We've been planning and saving for a family trip to Paris for years, and I can't wait to show my wife and kids one of the most amazing places on earth. Allons-y, Betsy!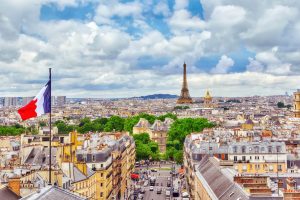 Mais oui! Our 25th anniversary is this year and we had been hoping to go back to Paris ourselves this summer, but this time with Class of '27 Deac. Obviously COVID sidelined for now. 
OK, ready for the bonus questions?
Book(s) you are reading now? I read a lot of fiction, because I love a good story. I'm about halfway through The Midnight Library by Matt Haig, and I just requested Moonflower Murders through ZSR Interlibrary Loan (another beautiful perk of working at WFU), which is the second in a literary mystery series by Anthony Horowitz. I'm also reading How to be an Anti-Racist by Ibram X. Kendi, a chapter or two at a time. Given the difficult year we've had in 2020, I think it's a very important read.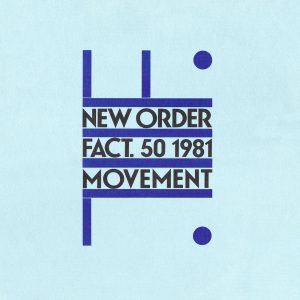 Music you love: I'm a total music nerd and am always listening to music. It's almost impossible to pick a favorite band or musician. However, throughout the pandemic, I've been listening to some amazing podcasts about music. Some of my favorites are Song Exploder, Switched on Pop, and Hit Parade. I also binged Transmissions, which chronicles the musical transition from Joy Division to New Order (perhaps my favorite band).
TV, movies, Netflix you love? The list of shows and movies on my "must watch" list is long. However, like many people looking for some calm during the storm of 2020, my family and I have watched a few seasons of The Great British Baking Show on Netflix (LOVE it!), inspiring my youngest son to refine his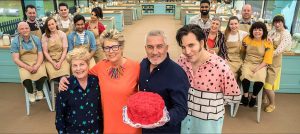 baking skills.
Websites you frequent: I scan The New York Times and The Washington Post each morning. And, now that my oldest son is thinking about college, I find myself on a variety of other college websites (including WFU, of course).
Guilty pleasures: Fried foods. And yacht rock. "Oh the canvas can do miracles, just you wait and see…"
I didn't have you pegged as a yacht rock guy. This is why I love Meet A Deac. I always learn new things about my colleagues.
Introvert or extrovert? I think of myself as an "outgoing introvert." Betsy, don't we have that in common?
Yep, I fall in that category. Something most people don't know about you? After graduating from college, I moved to France for a few months where I chauffeured and translated for two Americans throughout the south of France. I house sat their villa on the Riviera, too.
That's a lovely image to end on, Michael. Many thanks for playing along for our Meet A Deac, and for all you and the LAC do for our students!
— by Betsy Chapman, Ph.D. ('92, MA '94)