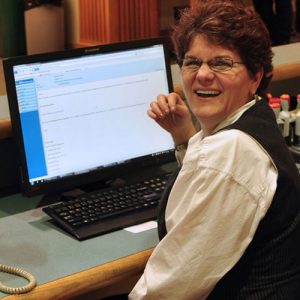 Students are back – hooray! – and some are still en route before FDOC (First Day of Classes) on the 27th. Because things are starting to rock and roll again and I knew I would be superbusy today, this is a prepost.
I've been trying to be more consistent in themes in the Daily Deac, and I am shooting for Mondays as my Meet A Deac features (when I have them). Today we are featuring Mary Beth Lock (MALS '19) of the ZSR Library.
Mary Beth, thanks for doing this for me. Let's jump right in by having you tell me your title and what you do at Wake (in laypeople's terms). My title is Associate Dean, Z. Smith Reynolds Library. I interact with students primarily by resolving issues and removing roadblocks to service that are brought to my attention. I also think through our operations from a student-centered lens and try to make the library and its services focused on student success. If a student comes up with a wild, radical, and wonderful idea for how the library can help them better meet their goals, (scholarly or otherwise) it is usually me that those ideas are brought to to evaluate for implementation.
You're a Wake alumna too, yes? Yes, I got my Masters in Liberal Studies from Wake. My undergraduate degree was in Environmental Science from Wayne State University, and my Masters in Library Science from North Carolina Central University.
And how long have you been here? Thirteen years.
What do you like best about working at Wake? The collegiality of the faculty and staff and the mutual respect demonstrated across all of the people who work here is really unique. There is a "can do" spirit that is so uplifting and allows for us to reach beyond our limitations, and go beyond our capacity.
You and I have been in a lot of COVID meetings together. Talk to me a little bit about some of the changes or new parts of your job that have come with the pandemic. This summer, I was responsible for enacting new procedures to keep students and others using the building safe. I led the group that evaluated library spaces and identified maximum occupancy for all of our classrooms and common areas. I helped reorganize furniture in all of our study areas, and ensured we had sufficient sanitizing wipes, sanitizing gel and other products that would prevent spread of the virus. I also spearheaded the initiative to purchase smart lockers to aid in touch-free delivery of library materials.
That was such an innovative idea for those the smart lockers. And I know there were certainly challenges you've had to deal with in the ZSR. Tell me about those. Working in a place like ZSR – which is so focused on student success – it was hard to have to limit so many of the services for which we are known. For the first time ever, we had to prioritize safety over service and student happiness. Having the library open for fewer hours; eliminating nearly 2/3 of the student seats; taking many of the spaces for student engagement offline; those were all really difficult decisions to make.
Everyone is ZSR is so student-focused. What advice would you give our Deacs? The help you need is always available if you will ask for it. We can't always know what you require, but if you just tell us, we will do our darnedest to help. And if you don't know who to ask for help in a particular thing, ask a librarian.
'Ask a librarian' is never the wrong answer 🙂 So what advice would you have for our Deac families? The college years are fleeting. Give your student the space to explore, while providing them guidance when they ask for it.
What do you miss most about normal times on campus, and what are you looking forward to doing once the pandemic has ended? I really miss seeing the line of students at the library's coffee shop, the atrium packed with studying students, the events that marked the passage of the semester, like Project Pumpkin, the Lighting of the Quad, Wake the Library, and the Love Feast. I really am looking forward to a normal semester again.
As for our post-pandemic lives, I can't wait to hug my extended family and friends circle – and throw a gathering with them that includes elements of all of the lost moments this year. And then, book a travel adventure.
Where to? Probably Germany. I have some ancestry to track down. But Italy, Spain, and France are also possibilities.
All of that sounds delightful. Ready for the bonus questions? Let's go!
Book you're reading now: A Long Way Gone by Ismael Beah
Favorite band: I can't pick just one. I have pretty eclectic taste.
T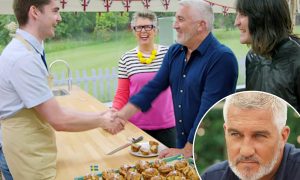 V/movies/streaming shows, etc. you love: The pandemic has also affected my TV viewing habits, and I've been streaming many BBC series. Downton Abbey, The Great British Baking Show, and The Repair Shop are all favorites. I also recently watched all of The Good Place and Schitt's Creek, and never miss This Old House.
Websites you frequent: WSJ.com, CNN.com, Washingtonpost.com, snopes.com. (Can you tell I'm a librarian?) (Yes!)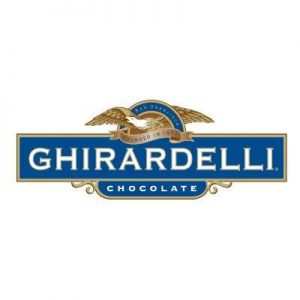 Guilty pleasures: Streaming Netflix (see answers above.) Ghirardelli chocolate.
Introvert or extrovert? Really, really on the borderline between the two.
Something most people don't know about you. I like to cook. I bake for pleasure. I garden. I also sew, and was pleased to have an opportunity to participate in Project Mask WS group which sewed non-surgical masks for hospitals, dentist offices, nursing homes, schools, and others across the region.
Thanks for letting our readers get to know you, Mary Beth – and for all you do for Wake!
— by Betsy Chapman, Ph.D. ('92, MA '94)