On Saturday, we sent the following message to students (and parents and families) about the pre-arrival testing requirements. The testing window for the majority of our undergraduate students (minus RAs or any approved to be here earlier) is January 9-15. Off-campus undergraduate students are expected to test in this January 9-15 window (no matter when they plan to arrive in Winston-Salem) as that will give Wake a valid test closest to their interaction with the rest of the student body. You can read full details in the message.
We continue our Meet A Deac feature this week, and it is my great pleasure to feature James Raper (MAEd '02).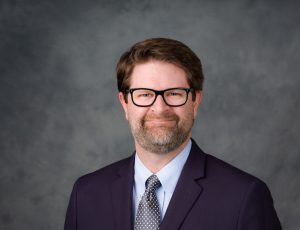 Full disclosure: you are one of my closest friends, so I knew much of this already. But the niceties must be observed. Let's go through the questions, shall we?
What is your job title? I'm the Assistant Vice President for Health & Wellbeing. My team of Directors is in the Division of Campus Life.
And you have been at Wake a long time – but not quite as long as me :). Yes, 18 years!
Talk a little bit about your background. I went to college at a place similar to Wake Forest in many ways, Colgate University. It was an incredible experience for a variety of reasons and really impressed upon me the value of the liberal arts, and I've been a strong proponent of it ever since. I was a Religion major (my skeptical father famously suggested I would have to become a shepherd with a degree in religion), and immersed myself in liberation theology, Islam, and cults and millennialism, eventually writing an honors thesis on Malcolm X and his religious and spiritual evolution.
I have a Masters from Wake and a PhD from Syracuse University in counseling and clinical supervision. Almost all of my clinical training and professional experience as a therapist has been in higher education. My research, teaching, and clinical work has focused on suicide prevention and crisis management.
When I first came to know you, it was through your role in the University Counseling Center, but you have a new-ish role. So tell me about that. For my first 17 years at Wake, I was a counselor in the University Counseling Center, and served as its Director for five years. Since 2019 when I moved into a newly-created Assistant Vice President role, I have focused on supporting the six offices that comprise our Health & Wellbeing Team (Campus Recreation, Chaplain's Office, Learning Assistance Center & Disability Services, Student Health Service, University Counseling Center, and the Office of Wellbeing). Given my background in mental health, I've brought that lens to the work of our amazing student support offices – looking for ways to reduce barriers and increase access to the variety of student services available at Wake.
And then COVID came and threw a wrench into what had been our normal jobs. How has the pandemic changed what you do? I would say the majority of my time since last February has been focused on COVID. Certainly, given that that Student Health Service (SHS) is on my team, supporting that work has been critical. SHS staff have been absolutely amazing over the last 10 months – where 16 hour days, seven days a week have frequently been required. Probably my biggest ongoing project has been my involvement in our weekly asymptomatic testing of our student population. While it has been intense and has required almost daily monitoring and engagement, it has been incredibly rewarding.
I think the weekly testing project is emblematic of Wake Forest at its best during the pandemic: a critical task that brings logistics, healthcare, data infrastructure, student support, and public health analysis together to work out whatever the problem of the day happens to be. While I won't be super sad to not talk about PCR testing once the pandemic is over, getting to work with these diverse and amazing professionals has been incredibly meaningful.
Other than the gargantuan task of COVID testing, what's been one of your biggest challenges during the pandemic? Whenever I have talked with students, parents, and families about college, I say that the college experience is the process of 'beginning to figure out what's going on in here [and point to my head] and what's going on out there [pointing the space between us].' The physical distance and operating protocols that the virus has necessitated has interrupted universities' ability to fully support students in that work – and I can't wait until we can be together again as we should be (coming soon!).
What do you miss about normal times on campus? No joke: I miss in-person meetings. I miss the in-person meetings themselves, but also the chatting/catching up before and after, and the walking in between meetings getting to soak up the energy on campus and just think a little bit.
At 18 and 21 years here, I guess you and I are both what they could call long-timers. What do you like best about working at Wake? It's always been the people. The students are passionate and bright and I love how they always challenge us to do and be better. Wake Forest staff and faculty are incredibly dedicated, and it's really a gift to get to work alongside them.
I agree 100%! Put on your counselor hat for a moment and tell me what advice you would give Wake students and families, respectively. For students: if you're a little uncomfortable (e.g., being exposed to ideas that are new or disagreeable, traveling or immersing yourself in new experiences, etc.) you're doing college right. For families, while there are similar themes in the experience of being a college student, each student's needs are different. We can help students and their families think about both micro and macro issues – just ask!
And now we come to my favorite part – the bonus questions!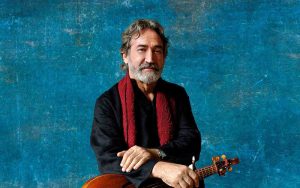 Favorite music: Please don't make me choose. I'll pick one each from some of my favorite genres: John Coltrane, Stereolab, Jordi Savall, The War on Drugs, The Sea and Cake, Run the Jewels, Perfume Genius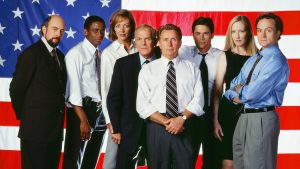 TV shows, movies, Netflix faves: The West Wing is probably my most streamed. I've probably seen all seven seasons about 30 times. Mad Men, The Office, Parks and Rec (I must interject –  I love Ron Swanson!!), and lots of Ken Burns documentaries are also high on the list.
Websites you frequent: Other than the daily COVID-related data, updates, and our WFU Sneez Daily Wellness page, I read a lot of news from a variety of sources. I'm learning guitar so I've been spending time doing that. I love sports, and love coffee so I read/follow a variety of pages and feeds related to those things.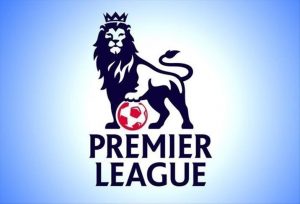 Guilty pleasures: Well I'm a therapist, so I've worked hard not to feel unnecessary guilt 🙂 But I love staying up late into the night and watching documentaries and Premier League Football. Also I still play video games!
Introvert or extrovert? Pretty darn introverted. Hence the staying up late and being in a quiet house.
Something most people don't know about you: This is a hard one. Maybe that I sang a cappella in college?
What will be the first thing you do when the pandemic is over and we can live regular lives again? Go to see live music with friends!
Thanks, James, for playing along with Meet A Deac, and for all you do for our campus!
— by Betsy Chapman, Ph.D. ('92, MA '94)
Recent Posts
January 27, 2022

January 26, 2022

January 25, 2022