Main Content
It's a short work week but a lot is going on as we prep for our students' return. Today will be accordingly brief.
Two news items: Residence Life and Housing sent an email to students who are moving in for the first time, or who have spring room changes, etc. about details on how to get their keys; read it here. From the Student Health Service: students who have uploaded COVID test results or flu vaccine info should expect at 48-72 business hours of processing time (i.e., approval is not immediate, as the documentation must be reviewed). Please do not call or email the Student Health Service to check on the status. Students will get a secure message in the Student Health Portal about their COVID test once it has been processed. They can look at the Immunization section of their Student Health Portal to see their flu vaccination once it has been processed. If 72 business hours have passed and the student has not received their notice for the COVID test/sees the flu shot in the Immunizations section, then they can email covid-compliance@nullwfu.edu to inquire. Thank you in advance for your help in keeping SHS staff free to process tests, which is top priority.
From time to time, I include a survey here. Today I am sharing one from my professional organization (of people who work with parents and families at other schools). If you have a moment, take a second to let us know which topic(s) you contacted Wake Forest about this past semester in regards to your student. They are hoping to benchmark some of the trends we are seeing in terms of family questions or concerns. You can take the survey here. (No personal info about you or your student is collected; we will just get aggregate data). Thanks in advance for your consideration.
Again, lots more to come in another day or two as we finish some of the spring details. Speaking of spring, we are having some warmer weather here. It's 53 degrees, and you can be outside in the sun without a jacket and feel pretty good. I can even see some of my daffodils starting to push up out of the ground, even though it is too soon. For our P'24 families whose students haven't seen a spring at Wake yet, one of my favorite things is the ocean of daffodils that surrounds the main road onto campus by the admissions building and on campus, on the walkway to Reynolda Village, and in Reynolda Gardens. A few pictures below will give you a sense of what that looks like.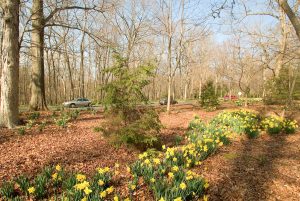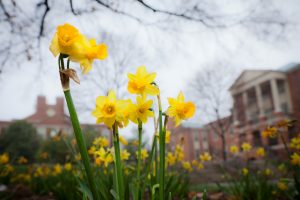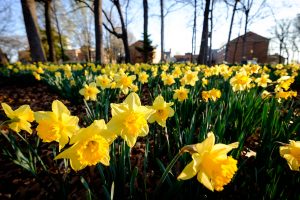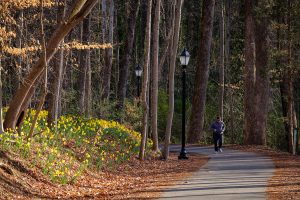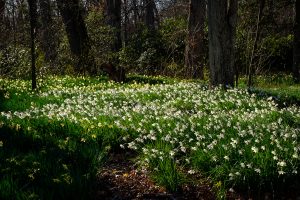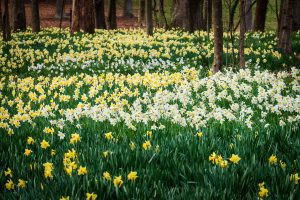 — by Betsy Chapman, Ph.D. ('92, MA '94)
Recent Posts
March 8, 2021

March 5, 2021

March 4, 2021