Main Content
We are getting ready to head into a long holiday weekend, and I thought it might be fun to show some moments on campus when we were displaying some Fourth of July spirit (even if these were not happening on the Fourth of July proper).
What would the Fourth be without fireworks??? Here are a few of my favorite pictures of fireworks: two are from our big Wake Will campaign kickoff, and one after the Deacs scored a touchdown in a football game.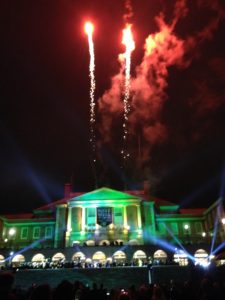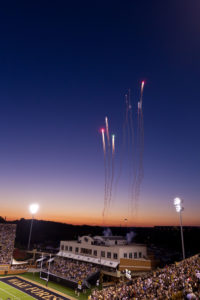 And the Fourth is a great time to show the red, white, and blue. Over the years, there have been numerous flag displays on the Manchester Plaza (aka Mag Quad). They were really something to see.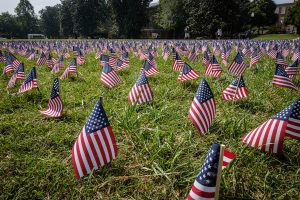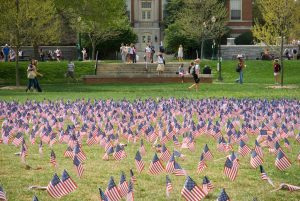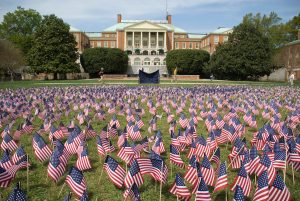 Finally, as we think about the Fourth, we might think of our nation's capital. The Demon Deacon was there to celebrate the opening of the Wake Washington Center – and to get this great picture.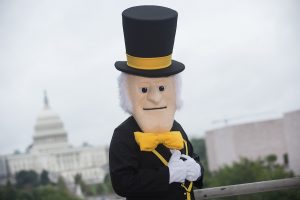 A program note: the Call Center (336.758.7500) is open today and tomorrow (July 3) from 10 am-2 pm Eastern, then will remain closed for the summer. We have a new section on our parents.wfu.edu site entitled Who to Contact for…, that we hope will help you direct questions to the appropriate offices throughout the upcoming academic year.
I'm out Friday and all of next week (but have pre-scheduled Daily Deacs to run in my absence). Have a safe and happy Fourth of July, Daily Deacdom!
— by Betsy Chapman, Ph.D. ('92, MA '94)
Recent Posts
August 12, 2020

August 11, 2020

August 10, 2020