Main Content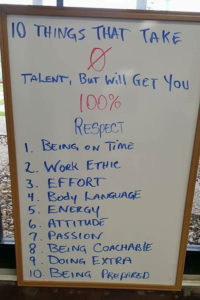 I saw this picture and shared it on our Wake Forest Parents and Families Facebook the other day. It seems like a good reminder as we look to the start of the semester – how to start strong, things to keep in mind. You may have other great advice or suggestions for your Deacs – think about writing them a letter with some of those ideas.
Christy Buchanan, our Associate Dean for Academic Advising, has a great Top 10 Things Academically Successful Students Do. It's worth a read and consider sharing with your Deacs.
Show up, be prepared, communicate, do your best. That advice never gets old.
Recent Posts
September 25, 2020

September 24, 2020

September 23, 2020