Main Content
It's the second day of finals. The ZSR Library has your Deacs covered with Wake the Library, including the very popular "Munching at Midnight" when they give away free food. Last night the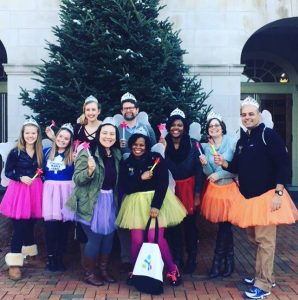 Exam Fairies of the University Counseling Center and the Student Mental Health Ambassadors were delivering pizza across south campus. It was also Late Night Breakfast was in the Pit. Lots of great support for your students.
I've been observing students walking around campus to see if the 'Finals Uniform' is out in force. And yes, it is. For girls: messy ponytail or bun, yoga pants or running pants, sweatshirt, little if any makeup. Sometimes jeans. For guys: scruffy shaving job and jeans or older khakis and t-shirts or sweatshirts, ball cap.
Here's a few more Finals Funnies. Gotta keep finding the humor amid the tough times.
Finally, tonight is the first night of Hanukkah; blessings and peace to all those who are celebrating.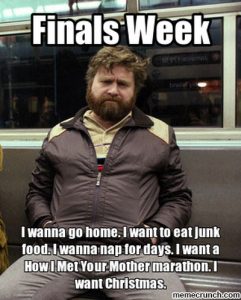 Recent Posts
August 7, 2020

August 6, 2020

August 5, 2020