Main Content
Meant to post this yesterday and somehow got it stuck in the "draft" stage – sorry about that, Deac families.  Yesterday was a glorious one.  It was sunny and warm (about 80).  When I was up on the Quad yesterday, I saw not one but two admissions tour groups, and I certainly thought "what a great day to visit – it doesn't get much prettier."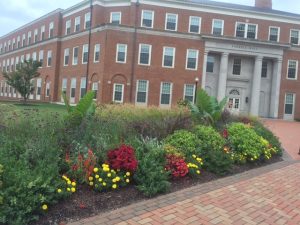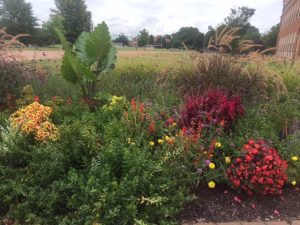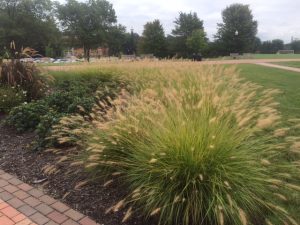 Speaking of pretty, though the fall leaves are not really out yet, the landscaping on campus is still pretty glorious. Here's a few pics of the beds outside of Farrell Hall that I took a couple of days ago.
The buzz on campus today is that it is the last day to drop classes.  If your student wants to drop a class, he or she needs to do it TODAY.  Late drops are for emergencies only.
Some other news on campus is that Wednesday night, interfaith leader Eboo Patel will be here for a lecture.  This is one of those "smorgasbord" moments where I'd urge your Deacs to try a bite of something new and go hear him.  He has spoken at Wake Forest before, most recently at Commencement, and he really is something special.
For the P'20s out there, I commend to you this week's Message for First Year Families, which is on Grade Expectations. The short version is that students are starting to get grades, and some of them are starting to panic because they aren't what they are used to.  This message helps frame how to think about grades.
I have had a number of parents contact me about Hurricane Michael in the Atlantic and what might happen this weekend. We have a seasoned and expert Emergency Manager on staff, and believe me, he is monitoring it – as he does all sorts of situations – and would rally the appropriate staff to alert the campus community or prepare as needed.  (As a reminder, we have a Wake Ready emergency preparedness website, as well as Wake Alert if there were an actual emergency. Those are always good sites to review.)  More info here as I have it.
The only time I really remember a hurricane impacting campus much was in 1989 when Hurricane Hugo came to town. It made landfall and then went straight to Charlotte, NC, then up I-77 to Winston.  By the time it got here, there was a lot of rain and some wind, but nothing traumatic.  About the most exciting thing I saw was a trash can blowing down the street near my dorm.
Sending thoughts and prayers to our coastal Deac families.  May you and yours stay safe.
Recent Posts
August 7, 2020

August 6, 2020

August 5, 2020