We continue our Meet a Deac series this week with one of my dear friends, Dr. James Raper of the University Counseling Center.  You would have met James if you attended the Just for Parents: Help with the College Transition session during Orientation/move-in weekend; he co-facilitates that program with Dr. Joanne Clinch of the Student Health Service.  You might also have consulted with James, or his fine colleagues in the University Counseling Center (UCC), if you called the UCC with questions or sought advice about concerns.
James co-authored a very helpful series on what counseling appointments look like at Wake Forest. There are two parts: making the initial appointment and what the first session looks like, and the follow up appointment(s). I commend these pieces to you (and your Deacs) because they demystify the counseling process.
Without further ado, Dr. James Raper.
———————–
What is your official job title?
Director of the University Counseling Center. 
How long have you worked at WFU?
After finishing my internship here in the UCC and graduating in 2002, I was offered an opportunity to temporarily fill a Staff Counselor position that had been vacated in the summer.  Fortunately Dr. Marianne Schubert (the former Director of the UCC) allowed me to hang around after my temporary status ended.  In 2006, I left to pursue my doctorate in counseling at Syracuse University, with the hopes of returning at some point in the future (I'm originally from Winston-Salem, and love living here).  Right around when I finished my coursework at Syracuse, I received a call about an opportunity to return to the UCC, and have been back at Wake since 2008. 
In laymen's terms, what do you do at WFU?
Most of my career in mental health has been focused on providing individual and group therapy to college students.  The role of the Director is a little bit different in that my attention is particularly focused on reading/interpreting the landscape of our community and ensuring our services match the level and type of needs that exist in our community.
While I continue to provide individual therapy, I spend considerable time providing consultation to all members of our community, educating our students, families, staff, and faculty about mental health, stigma, college student development, and the services that are available both on- and off-campus.  I'm also afforded the opportunity to partner with a broad group of offices across our Division of Campus Life and the larger University to support our collective efforts towards community wellbeing.
Finally, I provide oversight to the absolutely excellent clinical and administrative staff and trainees of the University Counseling Center, staff of the Safe Office, and our Psychiatric Services located in the Student Health Service.
What part of your job is your favorite?
Honestly, this is really hard.  I certainly still love doing individual counseling and having that 1:1 connection with students – I can't imagine that not being a part of my professional life.  However I've also enjoyed the opportunity to connect with members of the campus that I hadn't previously had the opportunity to, and to hopefully decrease barriers to seeking appropriate mental health care.  Additionally I've discovered that really enjoy strategic planning and bringing a mental health/wellbeing perspective to the work that our university is doing.  So that's three things – sorry! [I'll forgive you.]
How would you characterize Wake Forest students?  What are some common attributes they have?
They are poised to have an immense impact on our world!  This generation of students sometimes gets a bad rap.  Wake Forest students bring significant skill and ability, and one of the reasons I love being a counselor in higher education is that we are helping to instill even greater inter and intrapersonal skill, and also helping with reducing the real and perceived barriers towards living lives of greater meaning.  They care very much for one another, and worry about their families and loved ones.
What advice would you give to students and parents?
Seek opportunities to struggle, slip, fall, be mediocre, and even "fail." Sit with those experiences a bit, and see what you can learn from them.  Notice how they feel and think about what you'd like to do differently in the future.  Remind yourself that the world has not fallen apart, you are still loved, and you are still capable. Then go get support, reassurance, a band-aid, a cookie, etc., from trusted and safe friends, family members and mentors.  This is such important guidance, in my opinion, and while I try to practice it for myself and with my own children, it's still very much a struggle.
What do you like best about working at Wake Forest?
Without a doubt, the relationships with my colleagues.  I do a lot of work with WFU staff who go unnoticed. That in and of itself is not a bad thing – many of them would want it to be that way.  But I do feel very honored to be a part of a very large team that works very hard, often during day and night, to help students grow and succeed.  Additionally, I wouldn't have chosen the career I did if it wasn't truly rewarding.  The staff of the UCC are incredibly well-educated and well-trained, and are dedicated to working with any student who might come through our doors.
This really is fun for me – turning the tables on the counselor and being the one to ask all these personal questions!  Let's move to the bonus round!
Book you're reading now:  I'm rereading The Autobiography of Malcolm X as told to Alex Haley.  My own high school and college experiences exposed me to Malcolm X and I've maintained a strong interest in his evolution throughout his life.  Of course, I was on the edge of my seat when two of his daughters, Attallah and Ilyasah Shabazz, spoke at our recent annual Martin Luther King Jr. Celebration.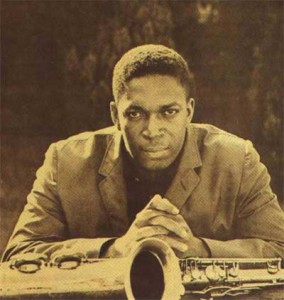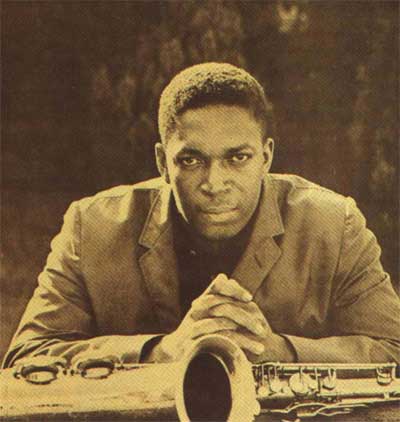 What music are you listening to these days: Some modern R&B (Jesse Boykins III, Alina Baraz), 90's hip-hop (A Tribe Called Quest), alternative (Beach House), and always John Coltrane and bebop jazz.
Favorite movies: Nope, you can't make me pick.  Not a movie, but I pretty much watch The West Wing on a constant loop.  Also the Band of Brothers miniseries. Mystery Science Theater 3000 (if there is one show that summarizes my sense of humor, it's that one).  Lots and lots documentaries (Civil War was my favorite).
Apps you frequent: Flipboard, Qello Concerts (got a subscription this concert streaming service, and it's very cool), ESPN, Pandora, Camera+ (I love taking photographs).
Guilty pleasure: For food it's either the spicy noodles from a local deli called The Carving Board [me too!] or peanut butter cups.  I also love naps (shout out to my wonderful wife Paige who lets me sleep in many if not most weekend mornings while she wrangles our two great boys).
Favorite place to be on campus: My office or taking a lazy walk with a colleague on the Reynolda Village path.
What most people don't know about you:  I'm absolutely a big kid and love playing video games.  Anything from the most current FIFA to Little Big Planet 3 with my sons, to the original Mario Bros.
— by Betsy Chapman