The crack team at the Daily Deac is taking a few days off, and so for the next week or so we won't be covering the day-to-day as it happens, but rather giving you a preview of things to come for the fall semester.  Both in the vein of campus activities and traditions, and in some of the everyday moments that make this such a great campus.
Hope you enjoy.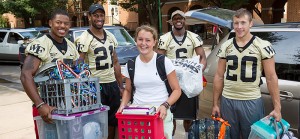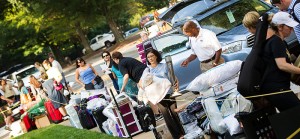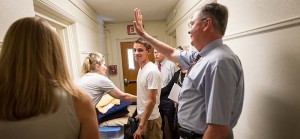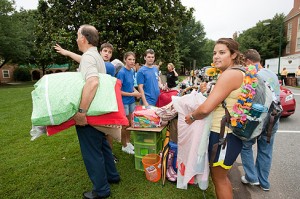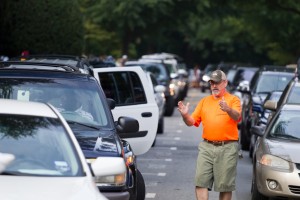 Move-In Day for the freshmen – one of the sweatiest yet most fun days of the year.  1,200ish new Deacs and parents all arriving together and beginning a shared experience.
There is tons of help to move things into your room – you'll pull your car up to the grass in front of the residence hall and tons of helpers unload and move your things up to your room so the next car can do the same.
Then it's a whirlwind of picking up keys and laptops and ID cards, meeting the roommate and hallmates and RAs.  Big, long day.  Fun day.  I met my very best Wake friends on Day 1.  So might you.