Main Content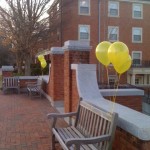 One of my colleagues sent me a flyer about Tie a Yellow Ribbon Week, which will be held February 20-23.  Tie a Yellow Ribbon Week  is a sexual assault awareness week sponsored by the student group PREPARE.  Throughout the week there will be visual reminders of the effort – from yellow ribbons worn on lapels to balloons and signs and more.
The full information is available on the Tie A Yellow Ribbon flyer. The schedule of the week's events is below.
Tie a Yellow Ribbon Week
February 20-23, 2012
Sponsored by PREPARE
ALL WEEK: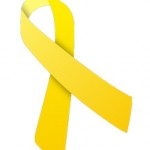 Buy your t-shirt at the Pit and wear a yellow ribbon!
Tuesday:
SING OUT: A capella concert
Brendle Recital Hall, 7 pm
Wednesday:
RAD (Rape Aggression Defense) Short Course (for women)
Luter Lounge, 4 pm
sign up at the Benson Ticket Office
Thursday:
20th Annual SPEAK-OUT
Wait Chapel, 5:30 pm
Recent Posts
March 28, 2020

March 27, 2020

March 26, 2020