The Daily Deac is a big fan of the ZSR Library.  The library has considerably upped its game over the past decade – with increased resources, personalized assistance, the haven that is Starbucks, and innovative and fun programs like Wake the Library during finals week.  I am convinced that the success here stems from the wonderful academic librarians who bring their innovation, creativity, and passion to the job.  Today we meet alumna and staff member Rosalind Tedford ('91, MA '94), Director for Research and Instruction, Z. Smith Reynolds Library.
—————
In the interest of full disclosure to our readers, you and I shared an apartment in grad school and are dear friends, but let's start our story at the beginning. You are a faculty child and an alumna – your dad is emeritus professor of Theatre Harold Tedford.  In what year did you graduate and what was your major?
I majored in Psychology and English and graduated in 1991.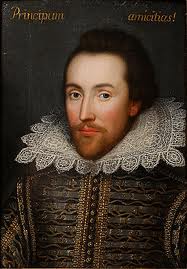 Let's not forget grad school!  We were both English Master's students.  You were Shakespeare, I was E.M. Forster and James Joyce. Tell me your title and a little bit about your careers at WFU.
I am Director for Research and Instruction, Z. Smith Reynolds Library.  I guess my first job at WFU was in the summers growing up working for my dad in the University Theatre, but I officially started as a full-timer on July 1, 1994 as Government Documents and Microtext Assistant at ZSR.
That year, WFU signed the deal with IBM for the ThinkPad project and my career went off in the computer training direction. Then I moved to Reference and Instruction, eventually becoming the Assistant Director and then Director.
In laymen's terms, what do you do at WFU?
I guess if I had to sum up my job I'd say that I work with students and faculty to ensure they have the skills and resources they need to do good research efficiently and effectively. This means teaching for-credit Information Literacy classes, working with classes in Communication and Political Science on research projects, placing orders for books, working one-on-one with faculty on their research, etc.
What is your favorite course to teach?
I teach both the intro LIB100 class and the LIB210 – social science research class and love them both. But there is something about working with social science majors and minors and seeing the research process finally 'click' for them that I really love.
How would you characterize Wake Forest students?  How are they different from your time as a student?
They are far more driven and more competitive but also more tolerant and altruistic I think.
What advice would you give to students?
Take it slow. Enjoy the ride. BREATHE. High school was an intense pathway to college; don't make college a pathway, make it your destination. You picked a Liberal Arts school for a reason – to explore the world from as many perspectives as possible – so go do that. Take an archaeology class, a sculpture class, a Greek Mythology class. Major in something you LOVE. The value of the liberal arts is not measured in salary earned upon graduation, but in gaining the skills to go out and shape the world and make it better.
What do you like best about working at Wake Forest?
The single minded goal we all have to teach, help, love and nurture our students while they are here so they can go out and change the world.
What are some of your favorite memories as a student?
I loved rolling the Quad, camping out for basketball tickets, the Love Feast, the old Snack Pit with the best grilled cheese and french fries ever!
And now my favorite questions:
Book you're reading now: The Shallows: What the Internet is Doing to our Brains; A Discovery of Witches
What music are you listening to these days: Mumford and Sons are my new obsession.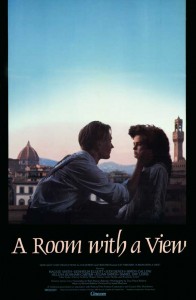 Favorite movie: Hard to pick but if I could only have one movie with me on a desert island I'd probably pick A Room With a View [YES!], or Zoolander or Spinal Tap or Princess Bride…..do I have to just pick one?????   [No]
Website you frequent: Facebook, Icanhazcheezeburger, Pew Internet and American Life Project.
Guilty pleasure: Twilight and any TV show about hoarding or giant monster fish.
Favorite place to be on campus: Outside on a beautiful fall day with the band practicing and leaves on fire!
What most people don't know about you: If I won the lottery, I'd go to cooking school.