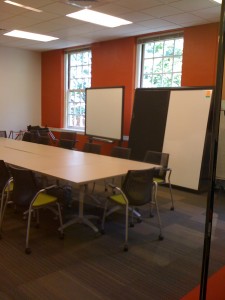 When school is out for the summer, that's the time when a lot of significant campus projects take place.  Obviously for a new building like Farrell Hall, our new business building, construction takes a lot more than a summer.  But there can be some pretty significant renovations to existing facilities that occur in the summer, and the newly renovated space for the Office of Personal and Career Development is one of them.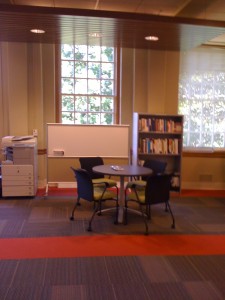 The OPCD is the place your students go for career advice.  What had been the traditional career services office of decades past has reinvented itself in a completely new model.  The OPCD houses a Career Development office (to aid in the job search) but also has significant offices for mentoring, innovation, creativity and entrepreneurship, and leadership.  More than just finding your students a job, the OPCD takes a holistic approach to giving students the tools they need to discover their talents, passions and values.  Using that knowledge, the students can then hone their job search to the areas that will bring them greatest purpose and meaning.
The OPCD had been housed on the ground floor of Reynolda Hall near the Pit, and in some scattered spaces throughout Reynolda.  They have just moved into a beautiful new space that occupies the Kitchin-dorm-side wing of Reynolda, on the second floor.  And the space is amazing – a place your students will love to go.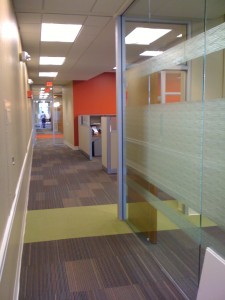 The floor plan is open and vast – a lot of glass, bright and vibrant colors.  There is a great room called the "innovation station" where students can collaborate together.  There are offices where students can meet with career counselors in private.  The place is open, friendly, and welcoming.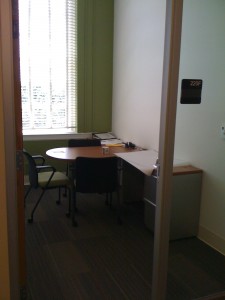 Some of my hastily-shot pictures are attached.  Once our real photographer gets some proper pictures, I will post those too, as his will be vastly better.  But trust me when I say this is a great destination for your students.  They should all make a point of stopping in after they arrive in August.