In this Issue:
Black History Month programs
Multicultural sorority recruitment
Build a Buddy (stuffed animal) event
Superbowl viewing party
23-24 Housing Selection: Roommate Groups & First Round of Deadlines
Wake Forest Fund cool gifts
WFU Center for Entrepreneurship earns national innovation award
It's the middle of the week, and it is cloudy and rainy, and it is supposed to rain again tomorrow. And be pretty cold. This is February at Wake Forest.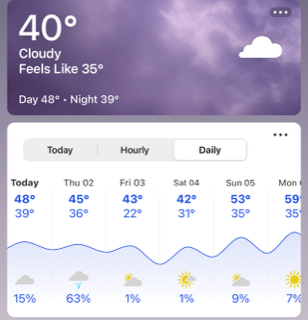 But February also has some cool activities and opportunities coming up – and I will highlight more in the coming days. For right now, here is a variety of news and events thrown together jambalaya style. Actually on this sort of cold and rainy day, some jambalaya would hit the spot. Maybe the Pit can get on that. After all, Mardi Gras is just a few weeks away…
Black History Month programs
February is Black History Month, and the Intercultural Center has released its calendar of programs (click image to enlarge).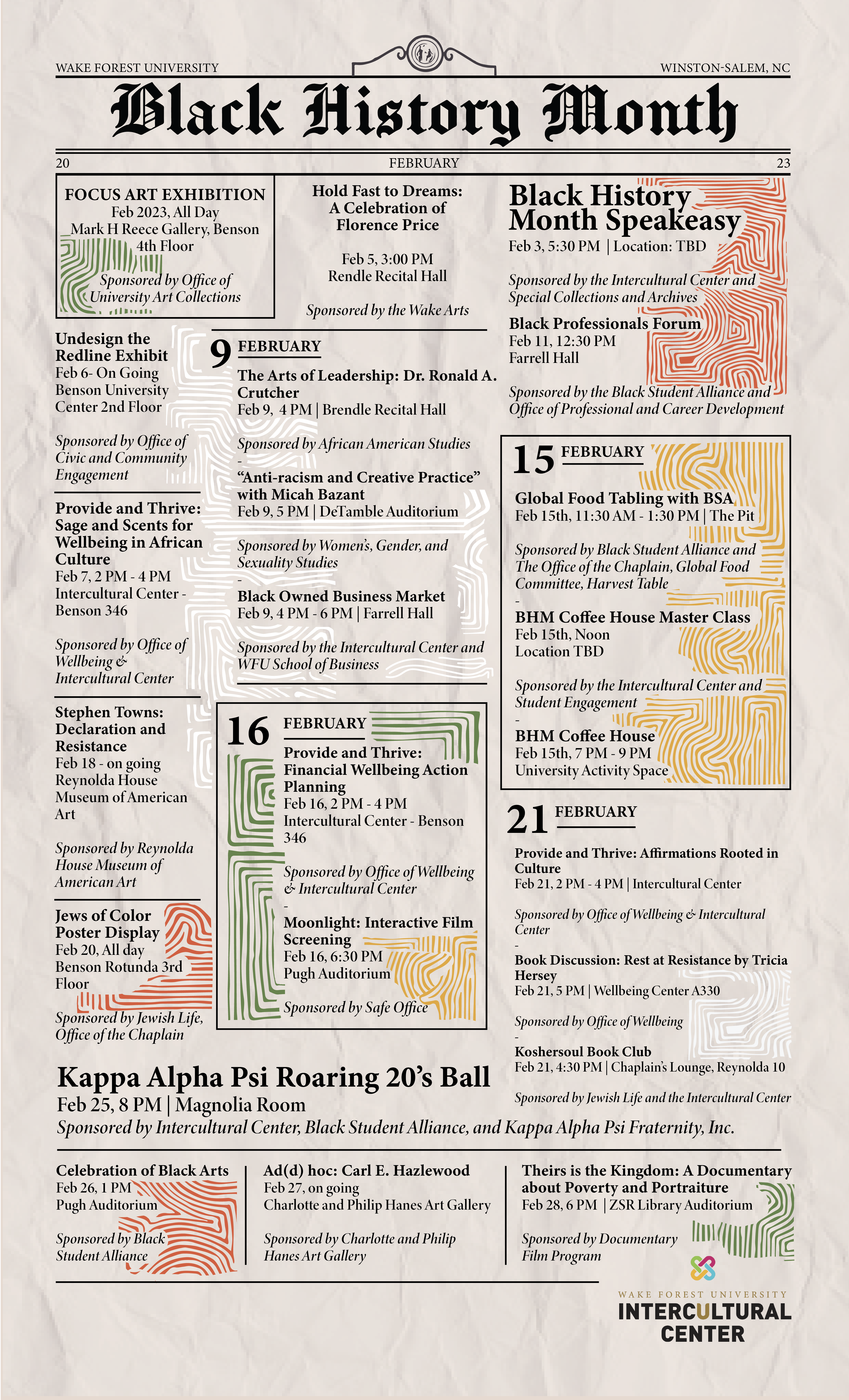 The Black History Month programs are themed around the Roaring 20's – an era of Black economics, entertainment, arts and music, and culture that still shows its influence today. There are some terrific events planned and I hope our Deacs will take full advantage.
Multicultural sorority recruitment
I was asked to share this from our Office of Fraternity and Sorority Life: "Is your Deac interested in being in the only multicultural sorority on campus? Encourage them to come and meet the ladies of Delta Xi Phi during this information session. To join DXP, your student must attend one information session and one social event! Your student can contact richem19@wfu.edu for more information. This could be a terrific way for young women to get connected to a supportive, enriching community!"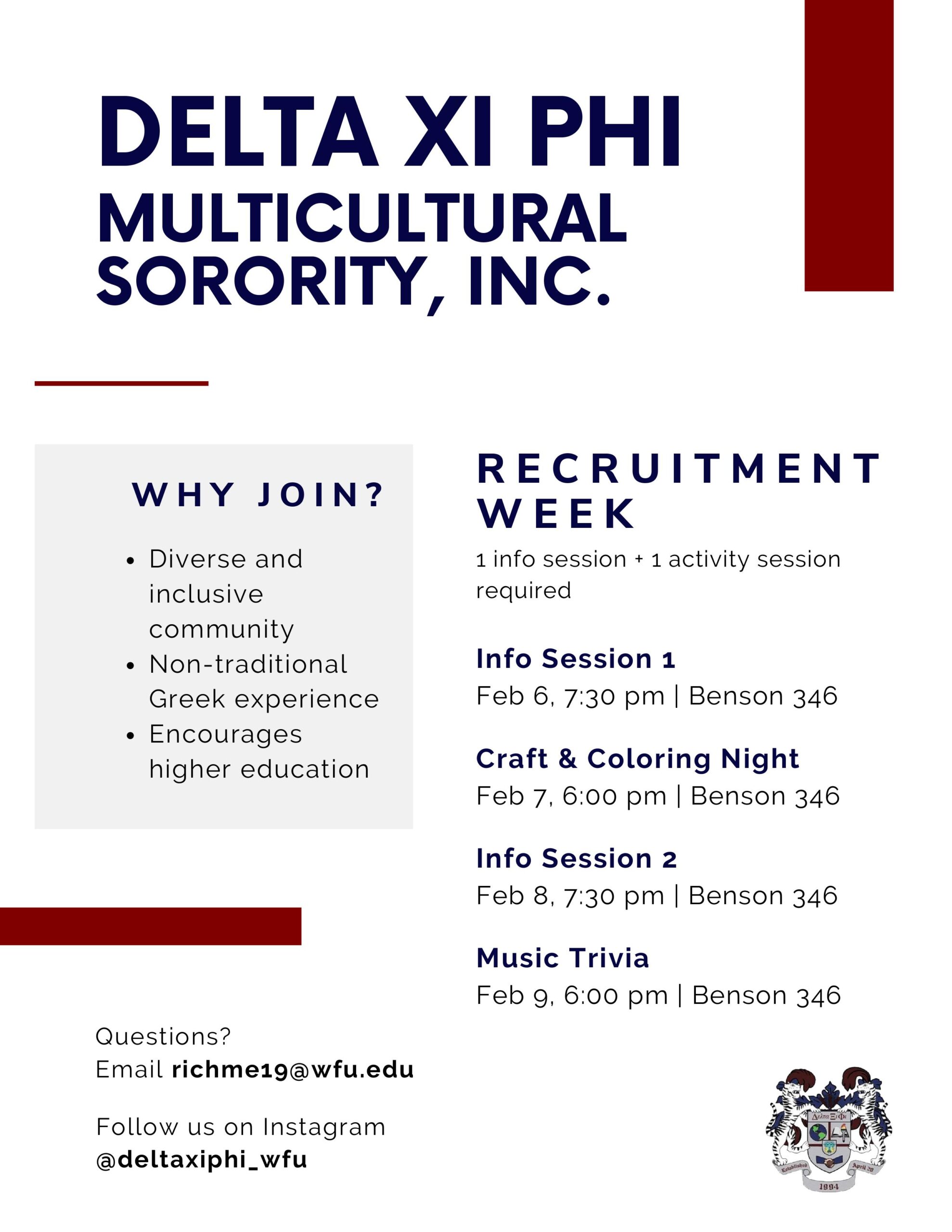 Build a Buddy (stuffed animal) event
I don't know about your Deacs, but I was definitely a stuffed animal lover when I was a kid (and through college, and possibly still today if I am honest). So I was super excited to see that Student Union is offering a Build a Buddy event. Here are the details:
"Build-A-Buddy: Wednesday, Feb. 8 – 2:00 p.m. in Benson 410. Build-A-Buddy is an event for students to come and select an unstuffed animal of their choosing and bring it to life. All supplies for this event including the unstuffed animals and stuffing will be provided. Students are free to stop by between 2 and 3:30 pm and can leave with a new stuffed animal that they made. As animals and stuffing are limited, this event is first come, first served!"
If your Deac didn't bring their favorite stuffie to school and wants one, urge them to put this event on their calendar.
Superbowl viewing party
While many of our students have TVs, and others watch TV via their laptops, there is nothing quite like the camaraderie of watching a big sporting event in community with others. And with the Superbowl coming up, we have a gamewatching event that might interest your Deacs:
"Super Bowl Watch Party: Sunday, February 12th – 6:30 p.m. in Zick's Underground. Let's watch Super Bowl together! Free foods, beverages, and music would be provided. Come with friends to chat, relax, and enjoy the Super Bowl night!"
23-24 Housing Selection: Roommate Groups & First Round of Deadlines
The Office of Residence Life and Housing sent this message to resident students with updates and reminders on Housing Selection for 2023-2024. 
Wake Forest Fund cool gifts
For our seasoned Deac families, you might remember that each spring, we have a Wake Forest Fund drive that offers some cool giveaways. This year, there are three options: a board book (for little kids), coasters, and an a poster. Both the board book and the poster have these amazing drawings of the ABCs of WFU. Click the photo to enlarge.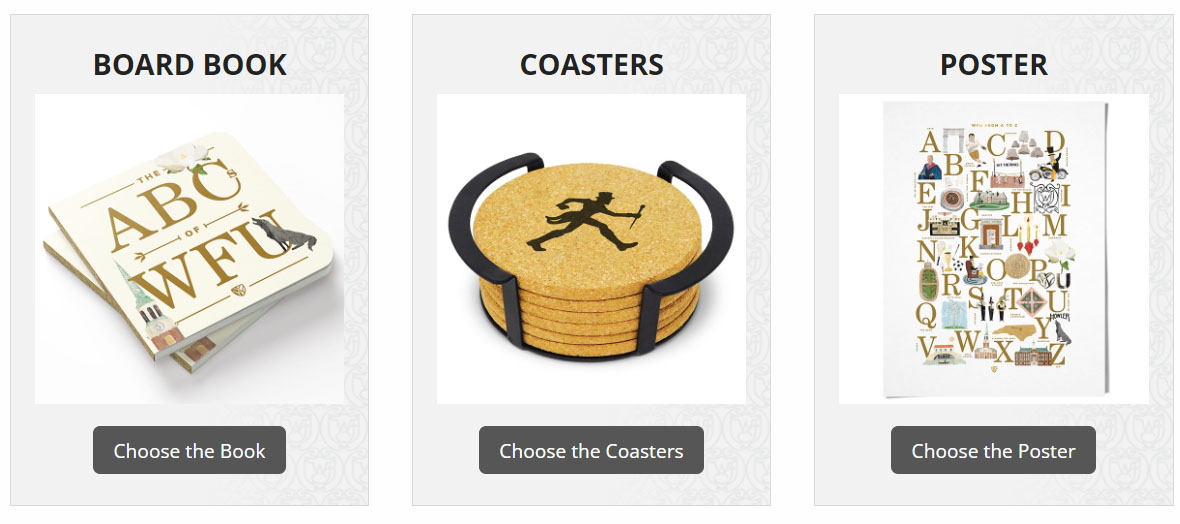 "A gift of $25 or more to any designation of the Wake Forest Fund during the month of February (while supplies last!) qualifies you for some swag and a lot of Pro Humanitate." Get yours!
Had this been offered in my day, my [now late] mother would have bought me the poster for my residence hall room AND she would have made my dad make a second gift to get the board book in hopes that I might one day give her a grandchild 🙂 That's actually not a bad strategy…
If you do choose to make a gift, please note the fine print on the website – these are new gifts made in February to the Wake Forest Fund, not retroactive for past gifts, etc.
WFU Center for Entrepreneurship earns national innovation award
Entrepreneurship is one of our most popular minors, and we have a strong program here. Which is why I was not surprised to learn Wake has been recognized for excellence in entrepreneurship:
"Wake Forest's Entrepreneurship Center startups have been recognized on Shark Tank and featured on Oprah's Favorite Things list. Now a Wake Forest teaching method that helps students discover their best startup ideas, called IDEATE, has earned a national innovation award. Read more."
---
That's all I've got for you today, Deac families. Hope your Deacs are wearing their waterproof boots and rain jackets, and hopefully we will see a stretch of sunny and warmer days soon!