In this Issue: Community Safety Advisory about car thefts and break-ins; Men's basketball win over Clemson, NPHC recruitment opportunity; messages from Residence Life and Housing
Happy Wednesday, Deac families! It started out as a foggy, grey, drizzly morning but has turned into a beautiful sunny day – and rather warm: mid- to high-60s today and tomorrow. This PA transplant always appreciated 60 degree weather during my student days at Wake. There are a couple of news stories to share today:
Community Safety Advisory about car thefts and break-ins
This morning, a Community Safety Advisory was sent to campus about recent car thefts and break-ins:
"Five reports of vehicle thefts or break-ins on campus and around Long Drive have been made this week. In every case, vehicles had been left unlocked with keys and/or valuables left in them.
In response to these reports, officers are concentrating their patrols around parking lots and in the area of University property along Long Drive.
The Wake Forest University Police Department recommends that students, faculty and staff lock their vehicles, and do not leave keys in the car. Keep valuables such as purses, wallets, laptops, backpacks, shopping bags, electronics and loose change out of sight to help prevent vehicle break-ins and thefts." Read the full message.
Men's basketball win over Clemson
We had a rollicking win last night in men's basketball over Clemson: "Boosted behind an energetic crowd and looking to continue its win streak, the Wake Forest men's basketball team had a successful rematch against No. 19 Clemson (15-4, 7-1), handing the Tigers their first ACC loss during a 87-77 victory. It was the Demon Deacons' second win over a Top-25 team this season." Read more.
I hope your Deacs were part of the 'energetic crowd' in the Joel to experience the win. A win over any top-25 team is always great fun, and to give a team their first ACC loss of the season is a special point of pride on some level.
Certainly we had students rolling the Quad afterward. I was on the Quad this morning but was rushing to a meeting so I didn't get a picture myself, but you can still see remnants of the rolling via this screen grab from the Quad Cam (click to enlarge). Looks like our Facilities team got out there early this morning to clean up, but you can still see some TP in the tops of the trees.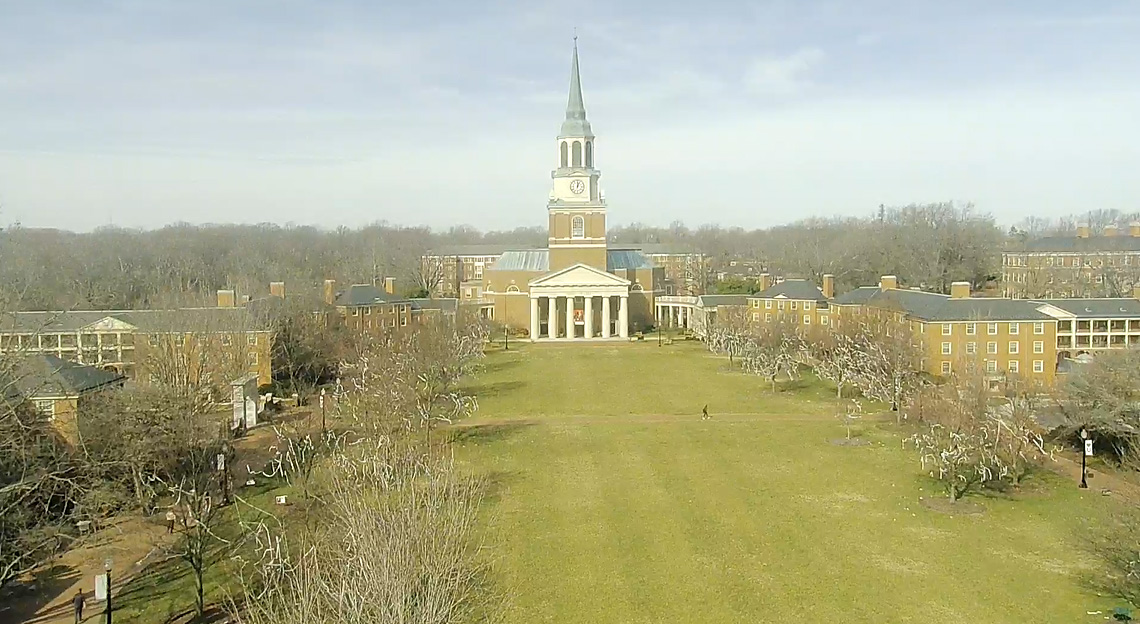 NPHC recruitment opportunity
If you have a student who is interested in NPHC Greek organizations, one of the chapters, Delta Sigma Theta Sorority, Incorporated, is having a recruitment event this weekend, which I was asked to pass along to interested families. Please see the graphic below; click to enlarge. Interested Deacs can also follow NPHC on Instagram @wfunphc.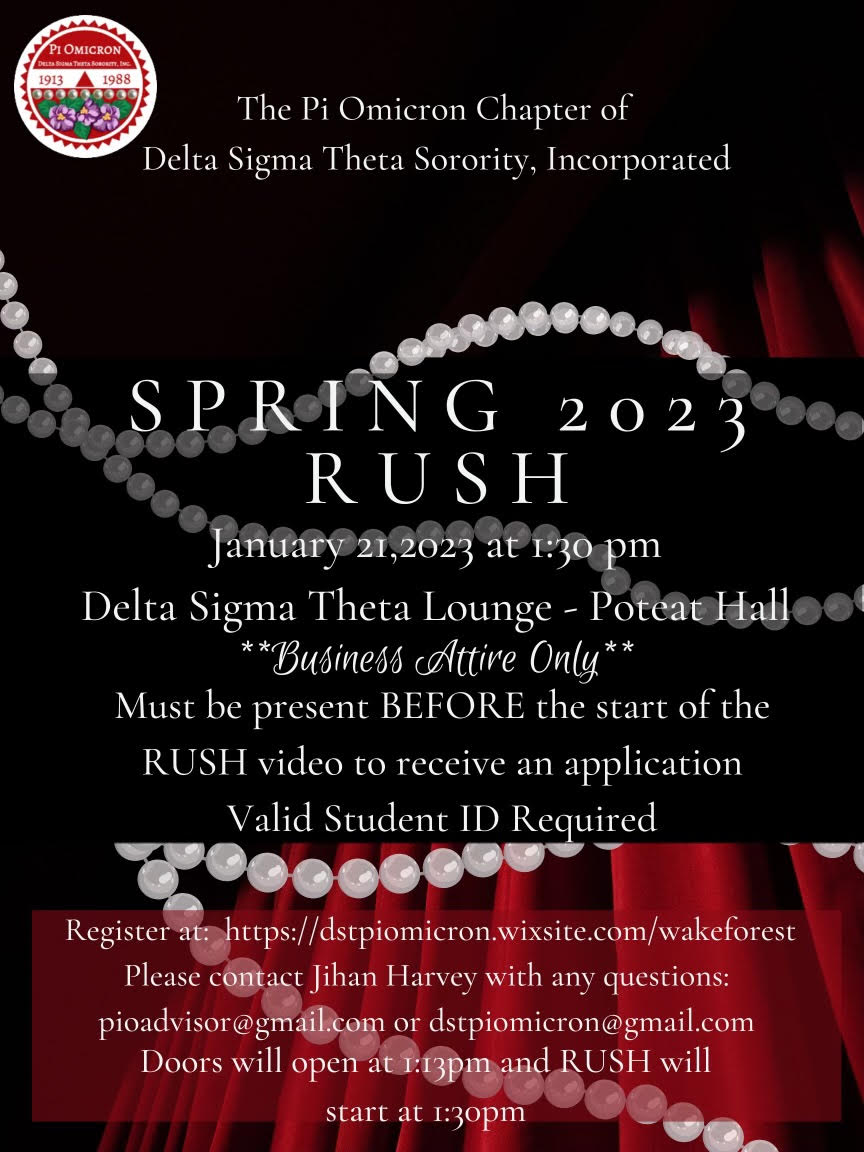 Messages from Residence Life and Housing
The Office of Residence Life and Housing sent two messages out yesterday:
A message to rising seniors ('24s) about submitting their housing intention (i.e., do they plan to live on or off campus as seniors for the 2023-24 academic year). All students who have fulfilled (or are on track to fulfill during the spring semester) the residency requirement must complete their housing application and provide their intentions for the 2023-2024 academic year. The deadline for this intent is February 6, 2023. Students who have fulfilled the residency requirement and fail to complete their intent will be coded as off-campus for the 2023-2024 academic year.
A message to all current resident students about the 2023-24 housing application being available. This message has important details about the timeline for housing selection, roommate groups, and more, so do encourage your Deacs to read it carefully.