In this Issue: today is a Meet A Deac staff profile
We have two more Meet A Deacs in the queue; these were ones that I had written last semester. So you've got one today and next Monday, and then we will move on to new things.
Today I am pleased to introduce you to one of my colleagues in the Student Health Service, James Perrott
James, thanks for agreeing to be our Meet A Deac this week. Let's get started by having you tell me your job title and how long you've worked at Wake. My title is Assistant Director of Nursing, Student Health Service. I've been at Wake for a year.
Tell me about your educational background. I have a Bachelor of Science in Nursing (BSN) from Chamberlain College of Nursing in Chicago, Illinois.
How would you describe your job in layperson's terms? My primary role is to ensure that the Student Health Service clinic has the right resources to evaluate and treat our students. Part of that role is also to help students navigate any red tape and policies when trying to get treatments off campus related to a medical issue or illness.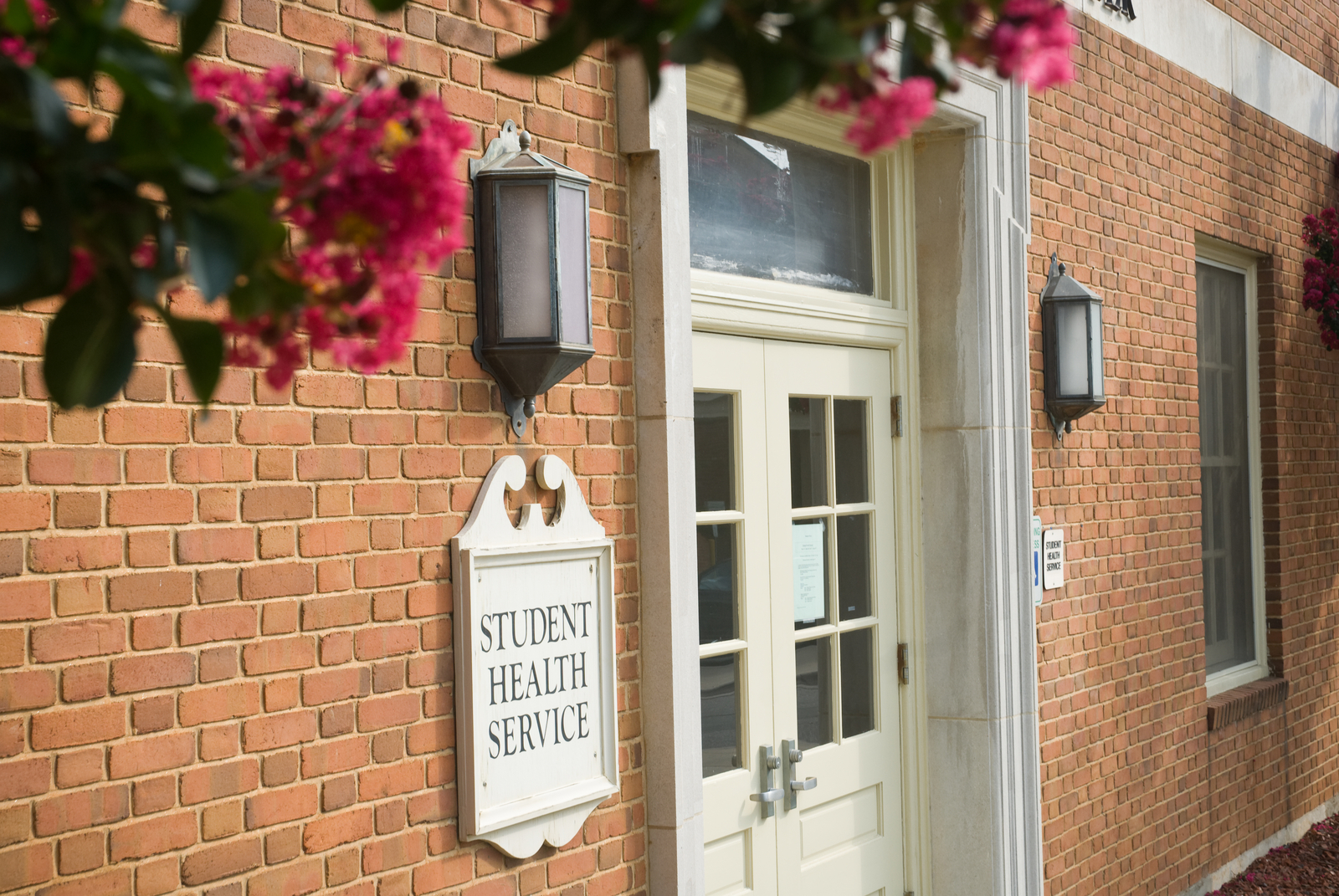 What would you like people to know about your job or area? Student Health Service offers some of the best medical care and resources on any campus in the nation. Also, we are always busy! Every health care system has been overwhelmed in the past several months; including us with Upper Respiratory Infections (URIs). We encourage everyone to wear a mask, wash their hands, and stay up to date on vaccinates to help stay healthy.
What do you like best about working at Wake? My previous job was at a large health care establishment. I appreciate that Wake Forest allows for more personal relationships between co-workers, peers, and students. I was not able to have those same types of relationships before.
What advice would you give Wake students if they asked you? I would advise students to utilize the amazing resources that Wake Forest offers. College is an opportunity for students to learn, make mistakes, and prepare for the realities of the real world.
What advice would you give to parents and families? Allow your child to explore new and different things. Wake Forest has a rich and diverse environment that encourages students to challenge themselves and to break the mold. Our students are the future!
What's your favorite place on campus? During the spring and summer months, the walking trails. During fall, the whole campus because of the trees' color changes.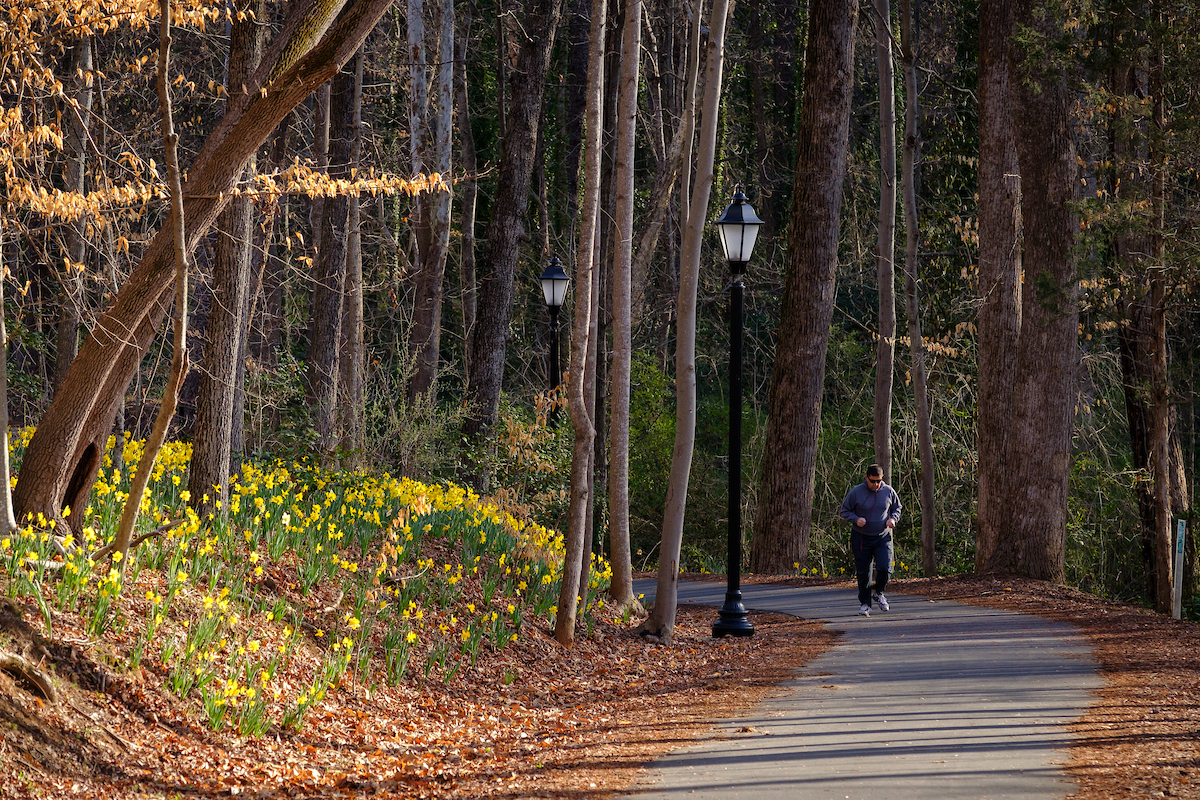 Now we arrive at the bonus questions!
Book(s) you're reading now, and/or podcasts you are listening to: the Piggy and Gerald series; they are children's books, as my daughter is learning to read in English and Spanish.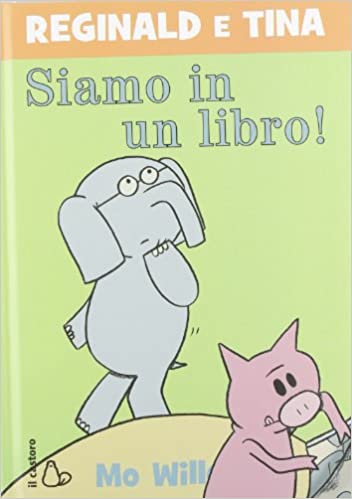 Favorite band/musician: The 80s as a genre, Jeremy Loops (South African singer-songwriter).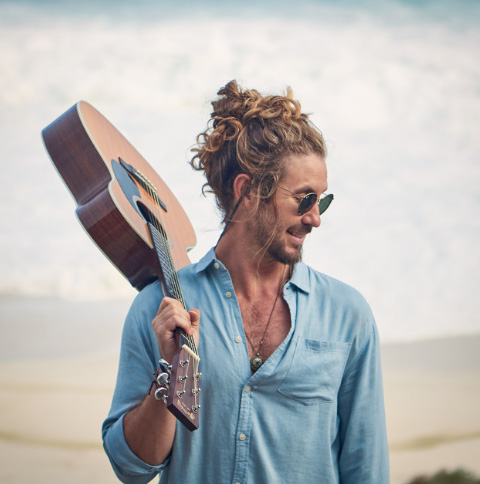 Favorite movies/TV shows/Netflix, etc.: Dexter, Prison Break, Ozark.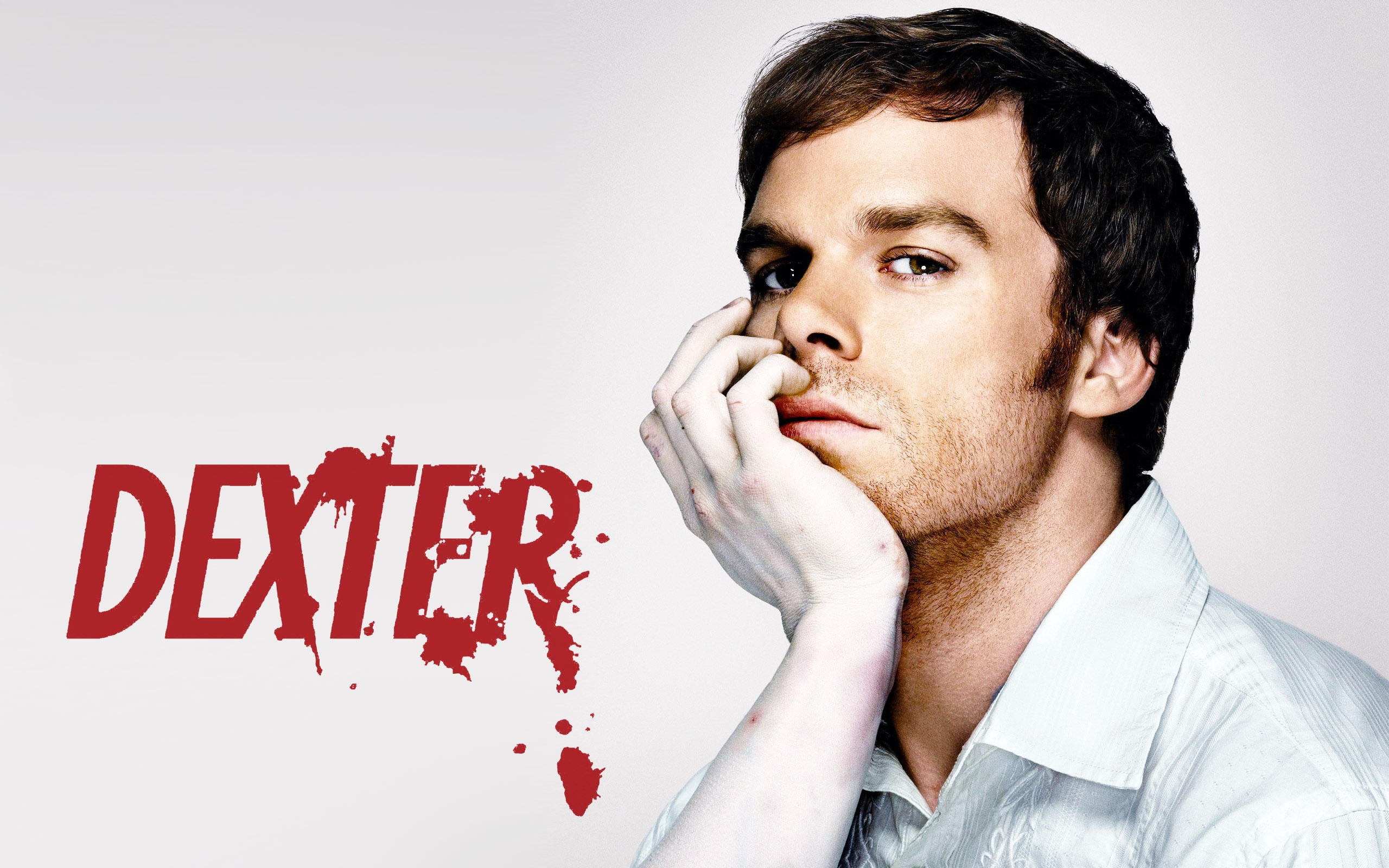 Website(s) you frequent: CDC.gov for all the latest information on healthcare.
ACHA.org (American College Health Association) for all college health related guidelines, and to see how other tertiary education locations are handling similar issues on their campuses.
What brings you joy? Taking trips to Oak Island or the beach with my family (here I am with my wife), appreciating the wonders of the outdoors, and spending time together without the use of electronics. I also love traveling to other countries to learn and experience their culture and history.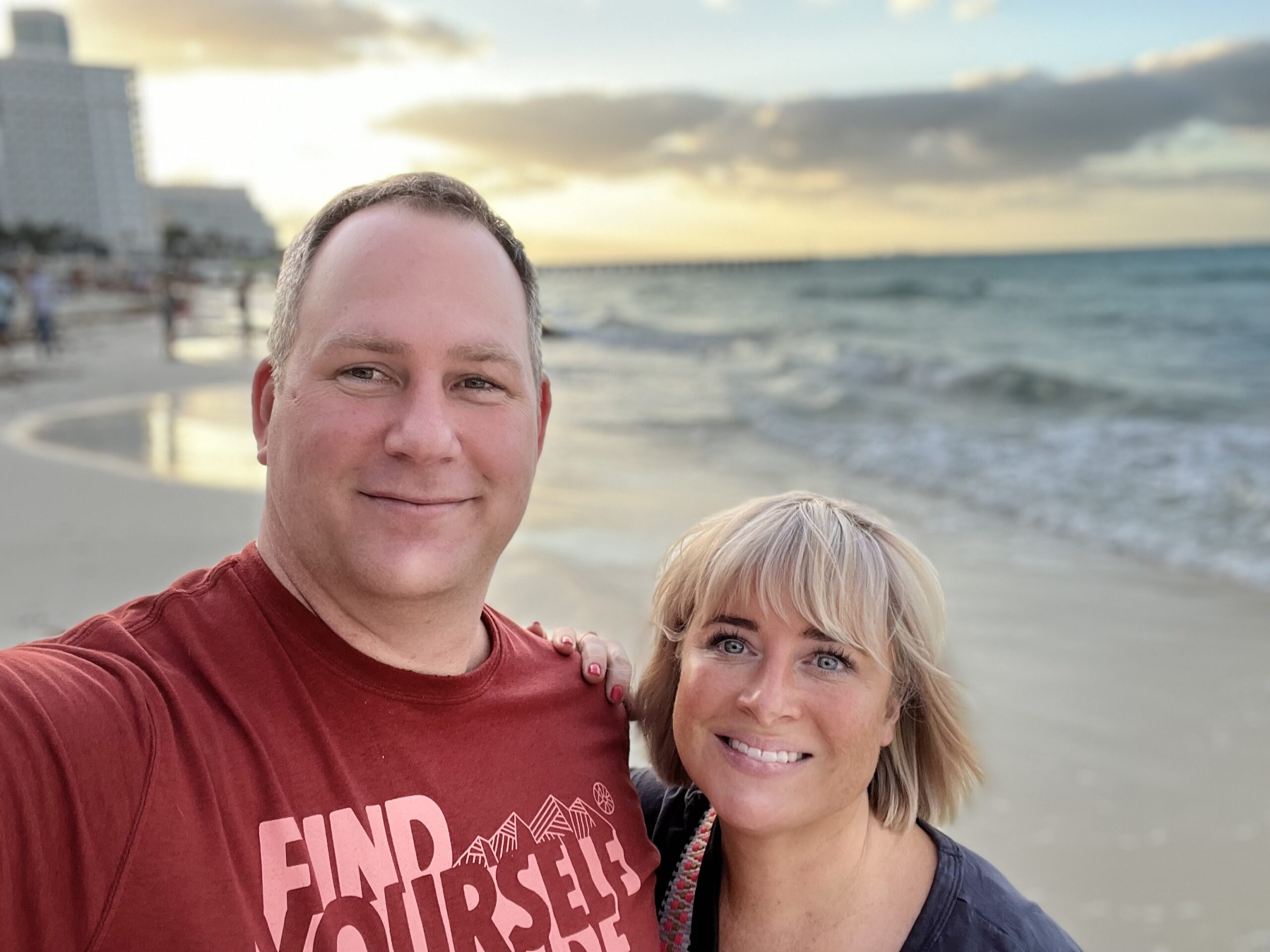 Introvert or extrovert? Both. In my previous job, I lead a Level 1 trauma center as a charge nurse. You must be an extrovert to manage the organized chaos of that environment, and you also need to be an introvert to allow staff and peers to learn and grow.
Something most people don't know about you: My previous career path (before becoming a Registered Nurse) was a SCUBA instructor. I have lived and worked in many exotic locations, such as Grand Cayman, Coco Cay, Bahamas and Labadee, Haiti (owned and operated by Royal Caribbean Cruise lines).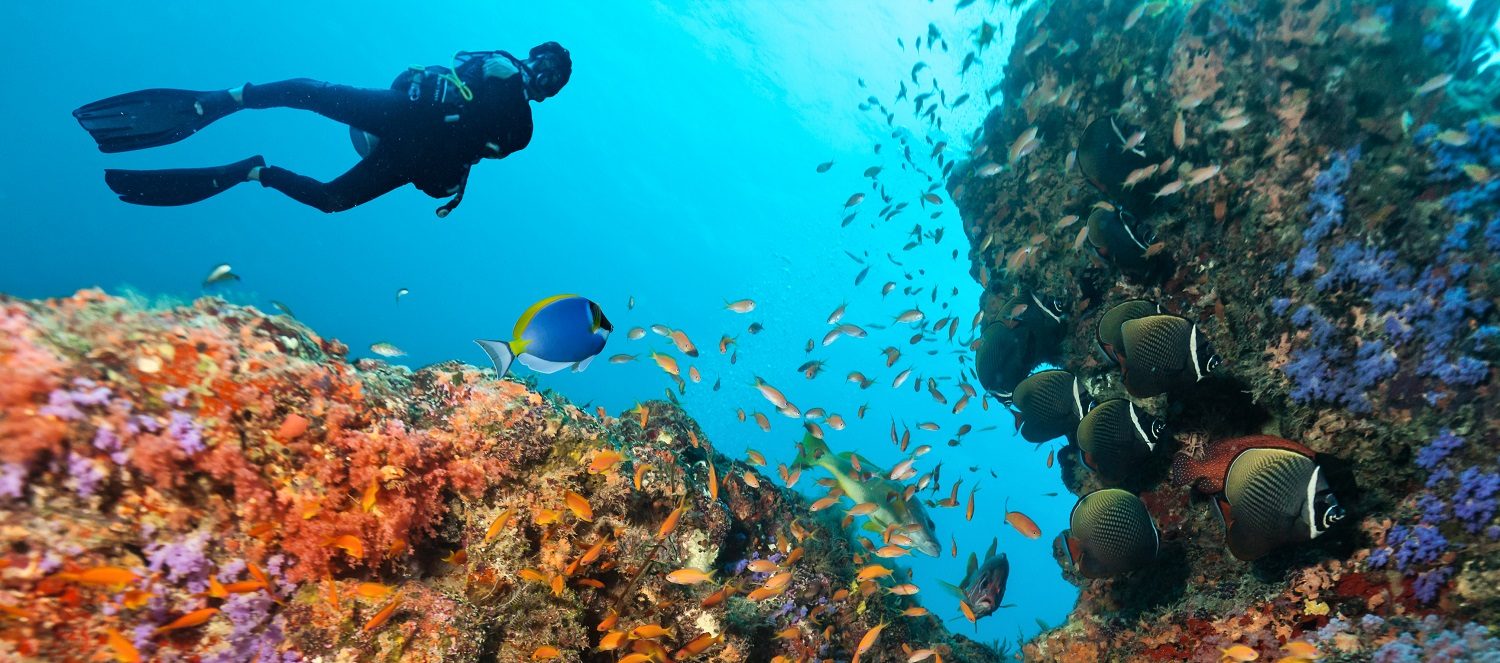 James, thanks for being this week's Meet A Deac, and for all you do for the health of our students and our campus.
Reminder: you can read past Meet A Deacs here.