A new week means a new Meet A Deac. But first a quick correction to Friday's blog – the correct link to see the video of the drive onto campus is here (my apologies!)
And now I am pleased to share my interview with Nikki Elston, who has appointments in both the Department of Counseling and the Office of Academic Advising.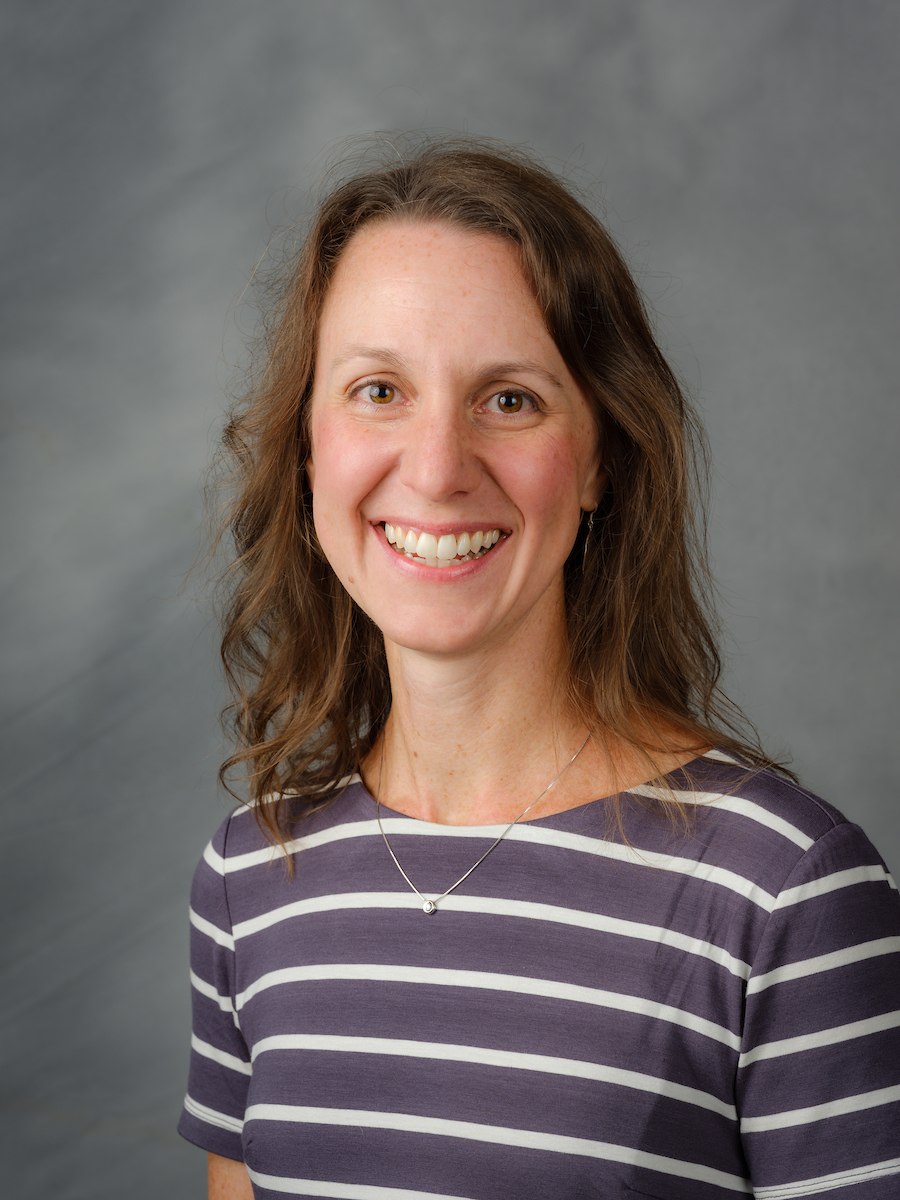 Nikki, so nice to have you join us for Meet A Deac this week. Can you start by telling me your job title – or in this case, titles. My title is Assistant Dean of Academic Advising in the Office of Academic Advising, and Assistant Teaching Professor in the Department of Counseling. What a mouthful!
And how long have you worked at Wake? Four years. I started in July 2018.
Tell me a little about your educational background. I graduated from the University of West Florida with a BSBA in Marketing. Then I went to St. Cloud State University for my MS in Counseling and College Student Development. Last but not least, I went to Georgia State University, where I earned a Ph.D. in Counselor Education and Practice.
How would you describe your job in layperson's terms? As an Assistant Dean, I work with the amazing team in the Office of Academic Advising (OAA) and help advise students about academic issues. I also work with various campus partners to communicate academic policies and procedures. As a professor, I teach courses in the health and human services minor and in the counseling Master's program. I'm also luck to serve as a Faculty Fellow in Collins residence hall, where I get to plan and program events for the first-year students.
What would you like people to know about your job or area? I love my work. I get to interact with students on a daily basis, through teaching and advising and I truly enjoy getting to know students, watching them matriculate through Wake and watching them grow and change in a class. One of my favorite parts of this work is getting to develop relationships with students and helping them navigate college and plan for life beyond Wake. The work I do, both in OAA and in the classroom, really allows me to use all of my counseling skills and knowledge. I feel really lucky.
I also work with an amazing team of colleagues in the Department of Counseling and OAA. Everyone really cares about the students. While we might not always give students the answers they want, I believe we think of the students holistically and try to help them see options and answers that might not be immediately apparent.
What do you like best about working at Wake? The connections and relationships that can be built at a smaller institution.
What advice would you give Wake students if they asked you? Ask for help early and often. Talk to your professors, go to office hours, engage in class discussion. If you don't know something, ask someone for help and guidance. Utilize the amazing resources on campus. There are so many offices and programs available to students.
Let's flip the script: what's your advice for parents and families? Give your student time to explore Wake, especially in the first year. There are so many classes and academic opportunities, and many students don't realize what they really want to study until they've had time to take a variety of classes. Majors are declared in sophomore year, so encourage your Demon Deacon to try new courses and content.
What's your favorite place on campus? The view looking at Wait Chapel from Reynolda Hall. It's beautiful no matter what the weather or time of day.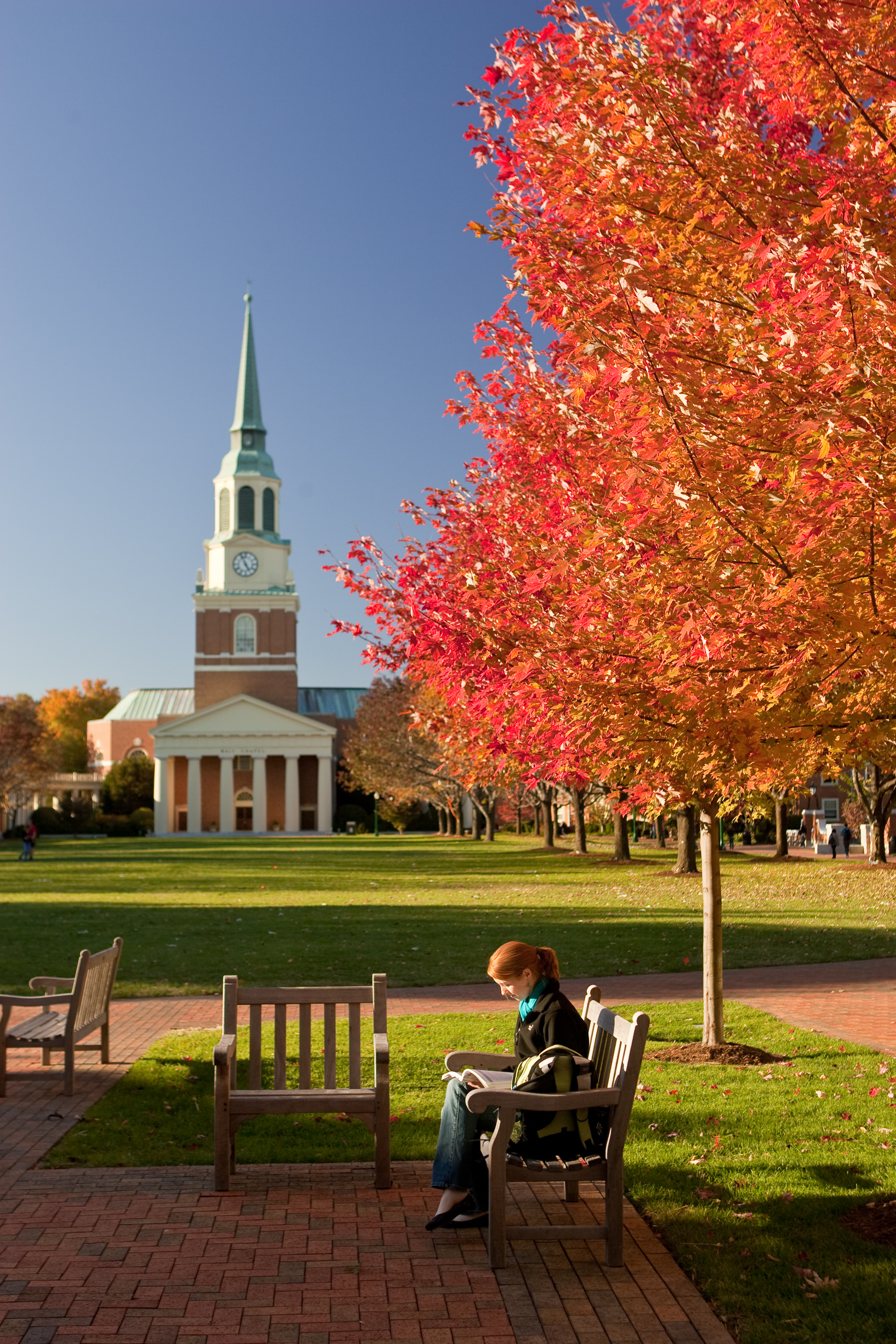 Now we arrive at the bonus questions!
Book(s) you're reading now, and/or podcasts you are listening to: I read a lot of books related to counseling and college student experiences, so here's the short list: What Happened to You by Bruce Perry and Oprah Winfrey; More Than a Body by Lindsay and Lexie Kite; The Spirit Catches You and You Fall Down by Anne Fadiman; and I am Charlotte Simmons by Tom Wolfe.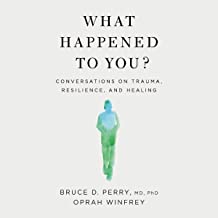 Favorite band/musician: It's a wide variety of anything from the 80s, 90s and early 2000s.
Favorite movies/TV shows/Netflix, etc.: I just finished watching Indian Matchmaking on Netflix and I have so many more questions about the culture and rituals of India. Schitt's Creek, The Mighty Ducks: Game Changers (it's amazing!!), and Parks and Rec.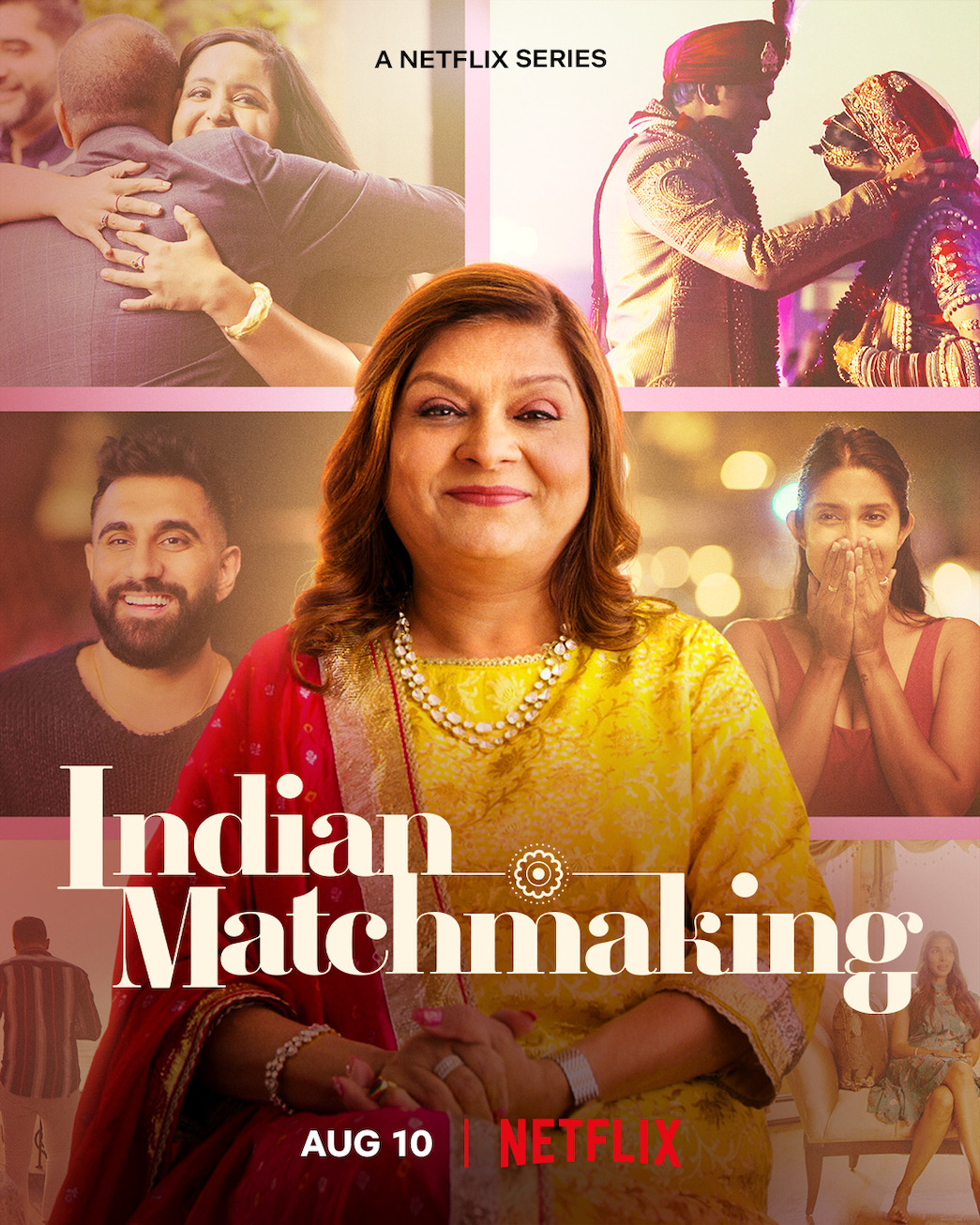 Website(s) you frequent: I definitely dabble in some online shopping, so if it's a retailer with a sale, chances are good I'm there.
What brings you joy? My two dogs, Chase and Lizzie. They taught me the meaning of unconditional love. I love them so very much. Also, looking up at the sky, seeing big fluffy clouds. We are truly surrounded by a beautiful world.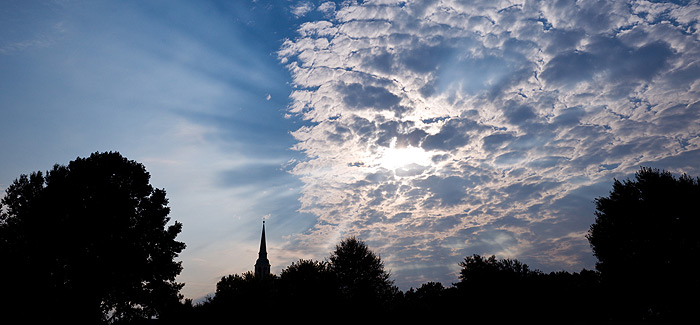 Introvert or extrovert? Extrovert at work.
Something most people don't know about you: I've completed 10 marathons and many triathlons.
What didn't I ask that you'd want to answer? "What's your favorite food?" Tacos! Because they contain all of the best tasting ingredients in the world. It's a total meal in a shell.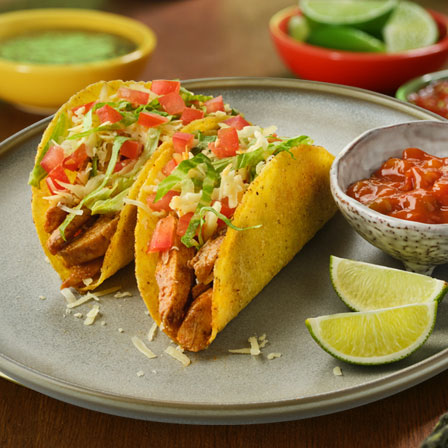 Many thanks to you, Nikki, for being this week's Meet A Deac, and for all you do for our students and our campus.
Reminder: you can read past Meet A Deacs here.
Happy Halloween to all!