Happy Monday, Deac families! I am happy to report that I am back to work and feeling much better. Thank you for all your kind wishes. I'm digging out of my inbox, so today will be brief.
This morning, our P'26 and transfer families received their weekly update. You can read it here.
While we had previously communicated fall move-in dates to our P'26 and transfer families (August 12 or 14 for Pre-Orientation approved participants, August 17 for all other incoming students), we have had some questions from rising sophomores-seniors as to when they can move in this fall. Continuing students (i.e., '23s-'25s) can return on Friday, August 19-Sunday, August 21. There is not a specific move-in day for '23s-'25s.
After a series of hot, sunny, dry days in Winston-Salem, we are finally getting some rain this afternoon! As I looked out my window and saw a stormy sky approaching, it reminded me of a photo that one of my excellent colleagues, Christian Burris ('93) of the ZSR Library, took of Wait Chapel under a remarkable sky. The photo is several years old, but it is so exceptionally beautiful that I thought the Daily Deacdom would enjoy it. Click to enlarge. Many thanks to Christian for allowing me to share this photo here.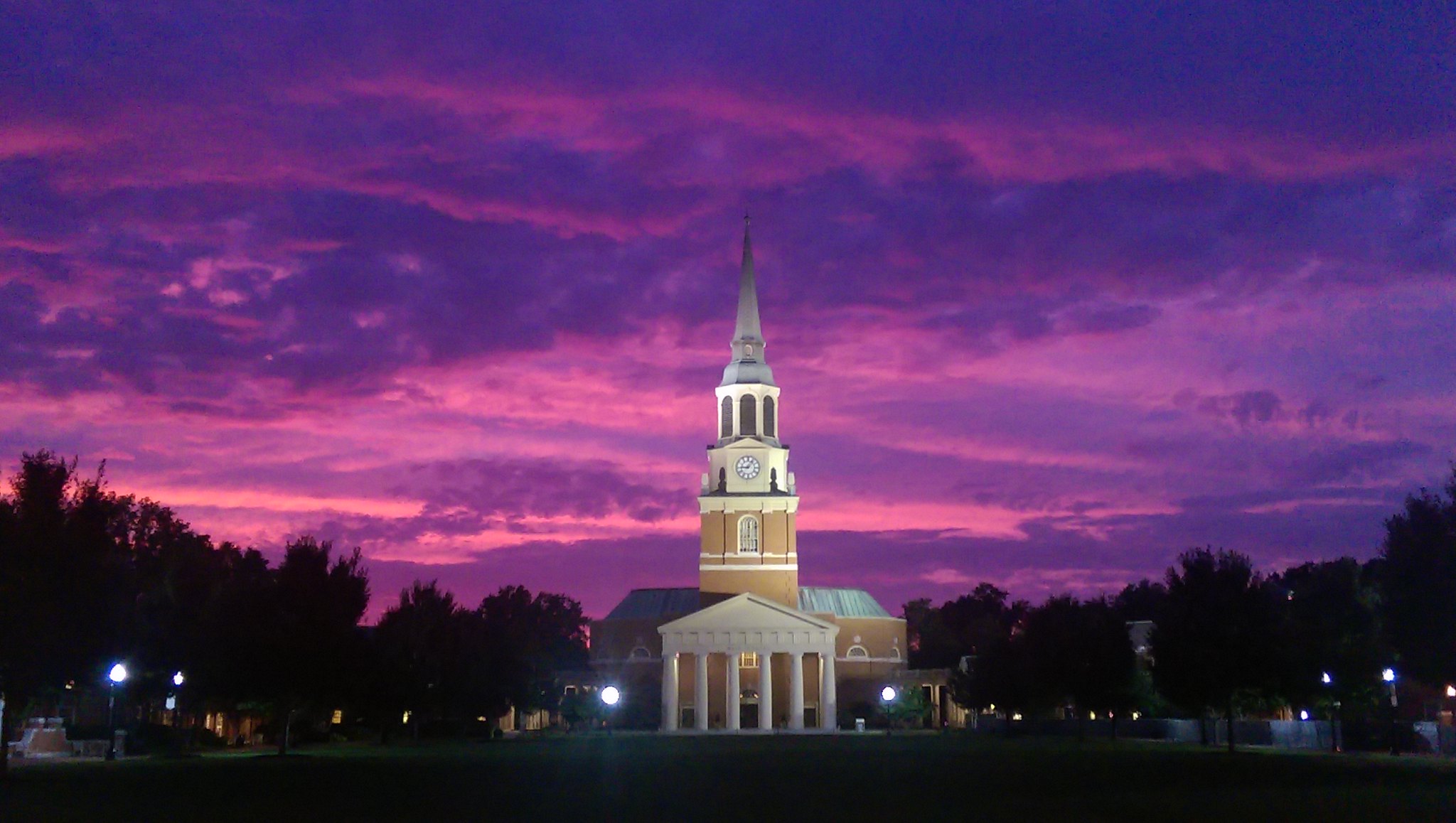 — by Betsy Chapman, Ph.D. ('92, MA '94)