It's almost the end of the academic year, and we are down to our last Meet A Deac for the semester (since we will all be at Commencement next Monday!) Before we begin, I want to share the most recent Weekly Update for our P'26 incoming families, which went out today. (Reminder to check your inbox/spam/junk folder just in case your ISP routes it there by mistake).
And now, I am pleased to introduce you to one of my colleagues in the Dean of the College's office, Anna Henley.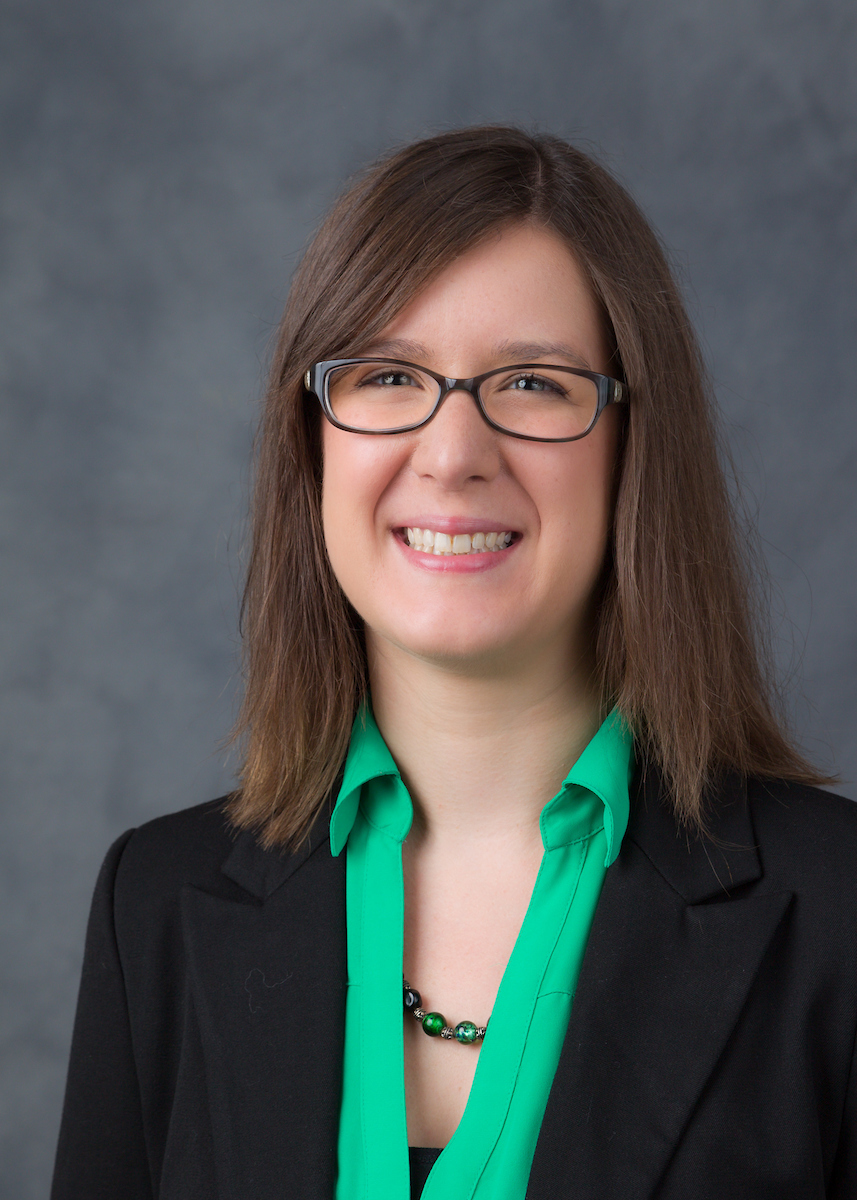 Anna, thanks so much for agreeing to be this week's Meet A Deac. Let's start at the beginning: tell me your job title and how long you've been at Wake. My job title is Academic Affairs Manager & Assistant Director of Summer Session in the Office of the Dean of the College. It will be 10 years for me working at Wake as of July 1st. I started as an Administrative Assistant in the departments of History and the Study of Religions in 2012 and moved to the Dean's office in April 2015.
Tell me a little about your educational background. I started college at UNC-Greensboro and transferred to UNC-Wilmington after my sophomore year. During my senior year, I spent the fall semester studying abroad at the University of Roehampton in London. In 2010, I graduated with a BA in English from UNC-Wilmington with minors in Journalism and Leadership Studies.
How would you describe your job in layperson's terms? My responsibilities are split into two distinct categories. On one side, I direct the undergraduate College's Summer Session so our students have the best possible experience that meets their unique needs outside of the regular academic year. I coordinate the course schedule build, manage the website, assist students with registration, admit and register our visiting summer students, and so much more. Students and families are always welcome to reach out to me for assistance planning their summer. While current Wake students can self-register for Summer Session, I'm always available to help with registration changes and general questions.
The other half of my job supports academic planning and faculty development. My kids think all I do is go to meetings, send emails, run reports, and write letters, which is certainly oversimplified – but not terribly off base [laughs].
Tell me what you like best about working at Wake Forest. The overwhelming sense of community and support that is found here. There's always a friendly smile and a helping hand nearby when it is needed most. As an employee, no job has ever made me feel more valued as a person, in addition to as a worker. The beautiful campus doesn't hurt either 😉
I know we are hopefully moving out of the active phase of the pandemic – but tell me about some of your challenges during the pandemic. The biggest challenge was the loss of that daily supportive community and the work-related changes that went along with it. Instead of walking down the hall and popping in someone's office to get an answer to a question, nearly everything had to be virtual and scheduled in advance. It took away so much of the camaraderie of being in the office setting and being able to bounce ideas of each other and share casual conversation. Our office did an excellent job of keeping us connected virtually as much as possible, but of course that doesn't begin to compare.
What advice would you give students if they asked you? Take advantage of all the resources available to you. Study abroad, go on a trip with Outdoor Pursuits, do an independent study with your favorite professor, take summer classes to catch up (or get ahead on credits). There are countless resources on campus to meet your needs or to become engaged in something you find interesting. Talk to faculty or staff if you don't know where to start!
How about advice for parents and families? Be a source of support for your student while also teaching them how to find information and advocate for themselves. They're taking great strides toward independence, but sometimes need encouragement to break out of their comfort zones.
Do you have a favorite place on campus? Weirdly enough, the entrance to campus from Reynolda Road. It's an ever changing and beautiful greeting to the work day each morning as I drive onto campus and watch the progression of the foliage as the seasons pass. Overall, we have a beautiful campus that I feel continually blessed to call my workplace.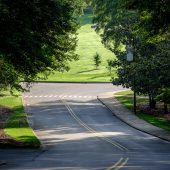 Onto the fun stuff! Bonus questions!
Book you're reading now: I'm a huge foodie and I love food memoires and chef biographies. I just started Taste Makers: Seven Immigrant Women Who Revolutionized Food in America.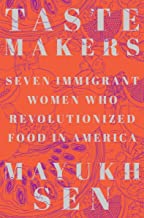 Favorite band or musician: My husband is in a local band, Chaos FM, so I'm obligated to say they are my favorite 😉 In all seriousness, their mix of alternative/heavy rock and reimagined pop songs fits right into the style of music I've always loved. I'm usually listening to rock from the 60s-early 2000s. My radio sounds like Led Zeppelin, The Doors, Journey, Guns N' Roses, Red Hot Chili Peppers, Foo Fighters, and everything in between. We are avid concert-goers and look forward to getting back to it as the pandemic eases.
Favorite movies/TV shows/Netflix, etc.: I love any and all cooking competition shows. I re-watch a lot of Top Chef and The Great British Baking Show, especially as background noise when cleaning the house. With a six year old girl at home, most of the movies I've seen over the last several years have been animated. Encanto is the current favorite. My personal favorite movie is Dead Poets Society.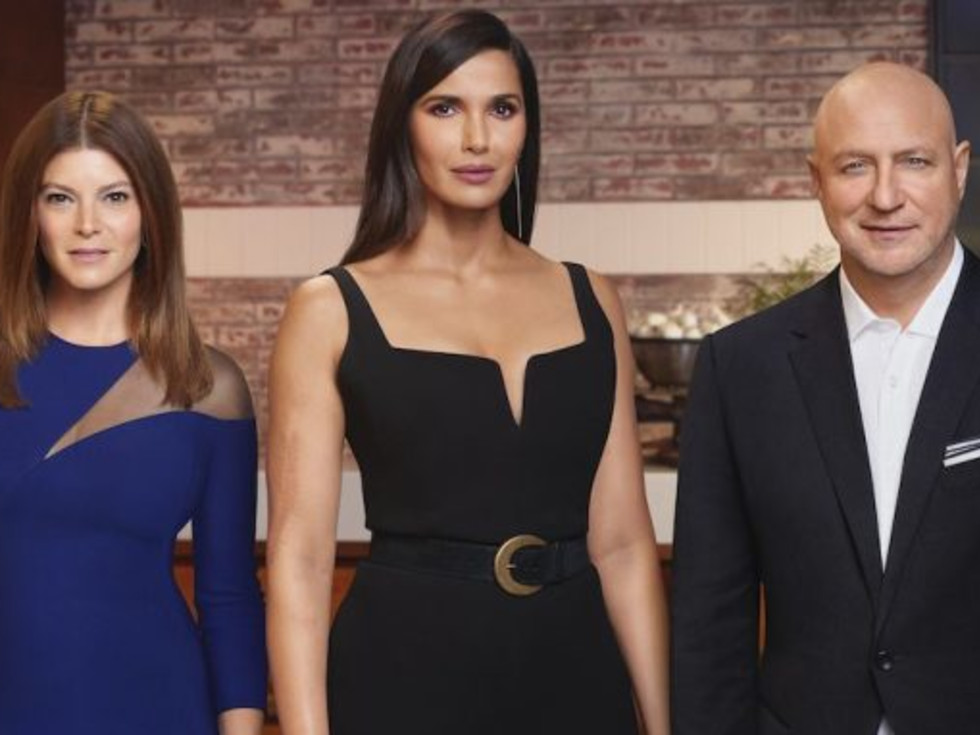 Websites you frequent: our Summer Session website, Pinterest, Sally's Baking Addiction, YouTube (Bailey Sarian's Murder, Mystery, and Makeup series is a favorite), and countless Google searches about raising children and our pandemic puppy.
Things you really love: At the beginning of the pandemic, I bought a Nintendo Switch and started playing Animal Crossing: New Horizons. It's a silly, easy game that is nice to play for a short while to unwind at night. I love cooking and trying new recipes. I really enjoy teaching my kids to cook and growing their love of food. They are both unfortunately picky eaters, but I can always count on them to want to bake something yummy with me.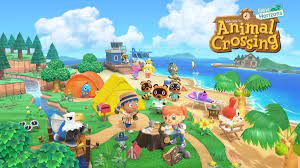 Introvert or extrovert? Definitely an introvert. I love being social, but I need alone time.
Something most people don't know about you: I don't particularly have a green thumb, but I really enjoy gardening. I've killed more than I've harvested, but last summer we actually got to eat some Swiss chard and peppers from my garden. I have my fingers crossed for better results this year.
Anything I didn't ask that you want to answer? I think you've covered all bases. Thank you for giving me this opportunity to introduce myself to more of our community!
Anna, thanks to you for all you do for our Summer School students, and our campus as a whole!
PS – as a reminder, you can read past Meet A Deacs on our archive.
–– by Betsy Chapman, Ph.D. ('92, MA '94)