It's a new week, and a new Meet A Deac! Once again, we are going back to the classroom to meet Ryan Shirey of the department of English and the Writing Center.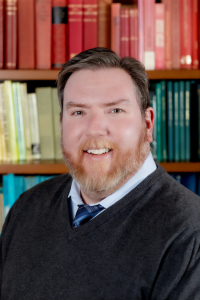 Ryan, thanks so much for being our Meet A Deac this week. Let's start with the easy questions: please tell me your title and how long you have been at Wake. I'm an Associate Teaching Professor of English (Writing Program) and Director of the Wake Forest University Writing Center. This year will be my fourteenth academic year at Wake Forest. I've been here since 2008.
And tell me a little about your educational background. I did my BA in English (1999) at Albion College in Michigan before earning my AM (2001) and Ph.D. (2007) in English and American Literature at Washington University in St. Louis. I also completed a Graduate Certificate in the Teaching of College Writing at WashU during my graduate studies.
In layperson's terms, what do you do at Wake? In my faculty role, I primarily teach courses in the Writing Program, including first-year writing (WRI 111) and our 200 and 300 level courses in the Interdisciplinary Writing Minor. I also consistently teach the pedagogy course that is a prerequisite for our Writing Center peer tutors, WRI 341. It has also been a great joy to work with other faculty members to offer an experimental First Year Seminar co-taught among seven faculty members from different departments, and I have had wonderful experiences collaborating with my departmental colleague, Jeff Holdridge, to teach an honors course on Scotland, Ireland, and Appalachia in literature, folklore, and music. In all of these contexts, I have had the privilege and pleasure of working with students in seminar-style courses that allow me to offer a lot of individual attention and instruction to them and to get to know them as people.
As Director of the Writing Center, I am responsible for the planning, management, and day-to-day operations of the center, which is an academic support resource for Wake writers at all levels of experience and at any stage of the writing process. I spend a great deal of time training new tutors in the required pedagogy course and conducting ongoing training for our experienced staff members. That is probably my favorite part of the job because I really enjoy teaching others how to teach. Budget management, scheduling, outreach, and programming are other important parts of what I do in this role, but I have a great staff—especially our Program Coordinator, Grace Waldrip, and the center's graduate assistants—who shoulder a lot of the load, too, and make it possible for us to have big ambitions for how to expand and improve our support for student writers.
What do you like best about working at Wake? The thing I like best about working at Wake Forest is the people. From collaborating with my faculty and staff colleagues to helping introduce first-year students to university life and academic expectations, I have had so many positive and fulfilling experiences just working alongside great people.
COVID impacted all of our jobs in so many ways – what new tasks did you have to tackle during COVID? What were some of the challenges? The biggest challenge we took on during COVID was an extremely quick transition from an entirely in-person model of peer tutoring to an entirely online model that incorporated both synchronous (real-time video) and asynchronous (text comments) options. We had to rethink many of our assumptions about what helping writers through their writing process could or should look like, but we learned a great deal and will carry those lessons forward.
Apropos of my favorite thing about working at Wake, the single toughest challenge, I think, was not having the opportunity to be around the people that make my job so satisfying. I'm immensely proud of the work we were able to do during the pandemic (and that work continues since it seems like we may not be entirely out of the woods yet). I feel good about being able to deliver high-quality courses and individual writing support to students all over the world, and, as I mentioned earlier, we learned a lot, especially in the Writing Center, through the experience of working with new technologies.
Nevertheless, I think we did all miss out on the serendipitous opportunities that come with sharing space in a community—running into students at the coffee shop, talking about new lesson ideas with colleagues in our offices, sticking around after class to hear a student share their passion for writing. I don't think I ever appreciated how much work, learning, and fun was, for me, attached to the more casual, informal ways that I get to interact with my faculty colleagues, the writing center staff, and especially my students.
Continuing with that theme – what were you most looking forward to as we started the fall semester? I was most excited about returning to in-person tutoring at the Writing Center. While we've added online tutoring to our repertoire and will continue to offer it as an option, there is nothing like the space of a writing center to lend some energy to what often feels like a lonely process—writing. Seeing our staff back in our space, hearing the regular background noise of conversations about writing just outside my office door, being able to chat with a tutor after a really inspiring (or challenging) appointment, debating the merits of the Oxford comma or the em dash: the list could go on and on of all the little ways that just working in the center, and working with my staff in-person again, will be a massively positive change in my day-to-day life.
The Oxford comma is a hill on which I will die. Just sayin 🙂
Between teaching your own courses and working at the Writing Center, you have a lot of student contact. What advice would you give your students if they asked you? There is a quotation often attributed to the Irish poet W.B. Yeats (but which is probably a misattributed paraphrase of a passage from Plutarch): "Education is not the filling of a pail, it's the lighting of a fire." I would just encourage Wake Forest students to remember that an education is not something that you possess, it is something that you enact. Focus on how to learn—especially how you need to learn best—and take control of that process.
How about advice you would offer to parents and families? Help students keep perspective, listen, and let them make mistakes. You've done an awful lot right to get them here—trust that they're ready to use that knowledge and experience to take these next steps (even if they stumble on occasion). If they know that you're there to support them when they really do need your help, they'll be more confident in everything they do.
Now it's time for the bonus questions!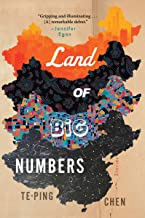 Book you are reading now: Lately, most of my reading has been focused back on course materials for this fall! Other than that, though, I've just begun a collection of short stories by Te-Ping Chen called Land of Big Numbers, and I'm looking forward to getting deeper into that. I've also got a novel by an old undergraduate classmate in the on-deck circle, A.R. Moxon's The Revisionaries, which I meant to get into last summer before the fall semester snuck up on me. I'm also working through Guy Standing's The Precariat for a faculty reading group.
Favorite music: This is a really hard question, and my answer would probably depend on the day or my mood if I got very specific. I suppose if I had to limit myself generically, I'd say that I was broadly an aficionado of "indie rock" from the '90s up through about 2010 (where my knowledge starts to drop off), but I have a great affection for '60s rock, soul, and girl group records; punk and post-punk; garage rock; Britpop; mountain music; Scottish and Irish folk music; '80s and '90s hip hop; and loads of other stuff. I guess you could say that there is far too much vinyl in my house (and don't get me started on CDs).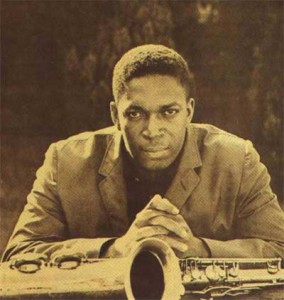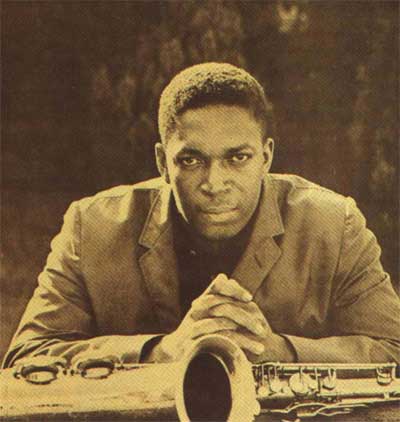 I'm also a former saxophonist and still spend a lot of time with John Coltrane, Sonny Rollins, Dexter Gordon, and Gene Ammons, as well as a pretty wide range of not-just-saxophone-centric bebop, hard bop, and contemporary jazz records. I told you this was a hard question!
Favorite movies, TV shows, Netflix, etc.: I really enjoy classic film noir and crime films (especially a good heist film). It's hard to pin down just one, but Double Indemnity, The Killing, The Asphalt Jungle, and the eminently quotable Detour are among my favorites.
Websites you frequent: As a St. Louis Cardinals fan, I spend a lot of time on the fan website Viva El Birdos and reading the St. Louis Post-Dispatch Sports section online (with the occasional detour to ESPN). I like to check out Arts & Letters Daily periodically just to see if interesting articles pop up, and I check out Longreads for similar reasons. For professional purposes, I keep an eye on the Chronicle of Higher Education and Inside Higher Ed generally, as well as various other sites that are more specifically field related, such as the International Writing Centers Association page. I also spend far too much of my free time on watch collector websites like Hodinkee and Worn & Wound.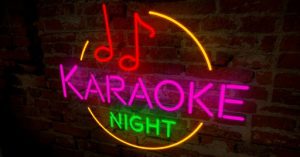 Guilty pleasures: I'm a karaoke guy, but I don't feel especially guilty about it. I think I'm supposed to, though, at least judging from the reactions of some of the colleagues I've tried to get to come out and sing over the years.
Introvert or extrovert? Extrovert. See my guilty pleasures answer above. You can like books and writing without being an introvert, I promise!
Something most people don't know about you: I was really into the swing dance revival in the '90s. (Maybe even too into it…)
What question didn't I ask you that you wish I had? "Hey, that Writing Center sounds pretty neat! Where is it located?" I'm glad you asked! The Writing Center is in ZSR library room 426, but it's also online at writingcenter.wfu.edu.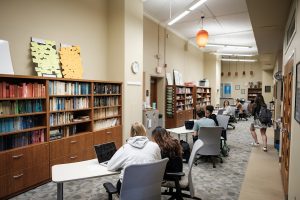 Ryan, it was great to have you with us as our Meet A Deac, and thank you for all you do for our students and their work in becoming better writers!
As a reminder, our Meet A Deac archive is here.
— by Betsy Chapman, Ph.D. ('92, MA '94)