It's Monday, which means it is Meet A Deac day! But first, want to acknowledge our student-athletes: Anna Brylin and Brooke Killingsworth "made history on Sunday, as the Wake Forest pairing became the first Demon Deacon doubles team to win an ITA All-Americans Championship" and our football team is still undefeated. Go Deacs!
We have many dedicated people at Wake Forest whose job it is to help provide and coordinate care so students can attend to all the dimensions of their wellbeing. Today I am so happy to be able to feature one of my terrific colleagues in this work, Darren Aaron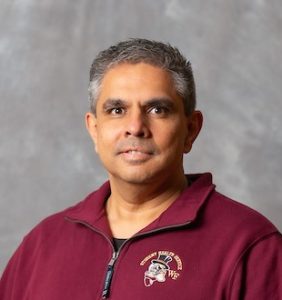 Darren, thanks so much for being our Meet A Deac this week. Let's start with the formalities: what is your title? I am the Director of Finance and Operations, Health & Wellbeing; Associate Director, Student Health Service; and Advisor, Wake Forest Emergency Medical Services.
And how long have you been at Wake? I came to Wake Forest on September 28, 2010. I have been at Wake for just over 11 years.
In layperson's terms, what do you do at Wake? My primary role as Associate Director, SHS is to support staff, secure resources, and manage day-to-day operations of the Student Health Services clinic. I oversee the nursing staff, laboratory, pharmacy, and radiologic services offered at SHS.
As the Director of Finance and Operations for Health and Wellbeing, I get to work with a consortium of student-facing departments to provide broad operational, financial, and administrative leadership. These departments include: Student Health Service, University Counseling Center, Office of Wellbeing, Learning Assistance Center & Disability Services, Office of the Chaplain, and Campus Recreation. I am a thought partner for the directors of these services and focus on strategic planning for Health and Wellbeing Departments to identify opportunities and ensure alignment of overall department goals. I also assist the directors to develop, evaluate, and oversee their annual budgets.
As the Advisor for Wake Forest Emergency Medical Services (WFEMS), I serve as the only non-student volunteer emergency medical technician providing first response and emergency care to the WFU community. WFEMS is a volunteer student organization that responds to 911 medical calls on campus, 24/7 during the academic year. They provide basic life support, first responder care, and average about 300 calls per year.
I mentor, organize, develop, and provide guidance to the team of 30 first responders and Emergency Medical Technicians. I am the liaison between student leadership team and our Medical Director for protocol development, pre-hospital patient care guidelines, and policies covering emergency response on the WFU campus. I am responsible for financial signoff authority and provide budget assistance. I provide guidance in personnel matters, and monitor compliance with State of NC and Regional Forsyth County EMS regulations. Lastly, I assist campus with emergency preparedness and response planning, training, and guidance.
That is a big job! Now tell me a little bit about your educational background. I have my BS degree from Virginia Commonwealth University, Richmond, Virginia in Business Administration and Management. I have a Masters Degree in Health Administration from Medical College of Virginia. I am also a National Registered Emergency Medical Technician.
COVID impacted all of our jobs in so many ways – probably none more than our Student Health Service. How did the pandemic changed your work? As a member of the Student Health Service, I was responsible for working with leadership to stay up to date with CDC and health guidelines to keep our community safe. My focus was internally for my clinical staff and patients seen at SHS. I worked with our team to pivot to a telehealth model and create spaces inside the clinic to better serve patients with respiratory issues and SARs2-COVID symptoms. I represented the Student Health Service on the asymptomatic testing teams that helped to organize and plan testing last academic year. I also spent a lot of time speaking with parents and families and patients about how the clinic could support and respond to patients that were impacted through this pandemic.
What would you say your biggest challenge was related to COVID? I found it so difficult not know an end point. If I knew we all had to hunker down for six months or 26 months, I could have accepted that and planned for that. The not knowing how long this is going to consume us was challenging for me. As we are all learning, the pandemic is not 'ending.' There are clinically-proven strategies to help keep us safe and better protected. I am proud that my staff and coworkers were in this arena together. This pandemic taught me to be more patient with the world and also showed me how fragile this world is.
And what are you looking forward to about more normal times on campus this fall? Once the heat subsides, being able to feel the vibrant energy on campus. Seeing people walk together around campus. Getting reconnected with colleagues and being able to meet, safely, in person.
What advice would you give students if they asked you? Find your squad. Find and connect with others. Be courageous. Meet new people and be open to people that are different than you are. The happiest people I know feel connected to a group at Wake. They find strength and joy in one another. There are so many opportunities on campus through student groups, campus recreation, campus life, and welcoming and accepting communities on campus. Get involved, meet people and take advantage of ways to connect and find your squad on campus.
How about parents and families? What advice would you offer them? Stay in touch with your student. Check in on them. Help guide them and encourage them to ask for help if they need it. Wake is resource-rich and walks the talk. The toughest thing is getting a student to ask for help. Once a student's needs are identified, there are amazing groups, teams, departments, and people that will happily engage and get the student appropriately connected. Also, please encourage students to read and respond to secure messages in their Student Health portal.
In your opinion, what is the best part of working at Wake? The easy answer is I am surrounded by brilliant, dedicated people that are servant leaders. I get my energy from the countless people that give everything to improve the student's experience, ultimately creating a more just and caring community. There are so many opportunities to impact people's lives.
As a leader, I also get to develop teams that enjoy their work, and take great care of our students. The staff at SHS understands students and enjoys the role they have in helping them navigate the healthcare system, improving their health, and getting them back in to the classroom. I also really enjoy being able to get out of the building and work with the WFEMS team, responding to emergency calls and helping patients in the field. I was a paramedic in my 20s and still enjoy feeding that adrenaline fix.
And now….the bonus questions!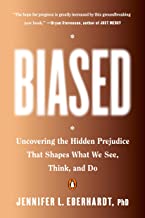 Book you are reading now: Biased by Jennifer Eberhardt.
Favorite music: My 12 year old son has Alexa playing music all the time that is catchy and loud, but I do not know the artists. I have different music for different moods. I have a Def Leppard mood, a Gipsy Kings mood, an Earth Wind and Fire mood. During my commute, I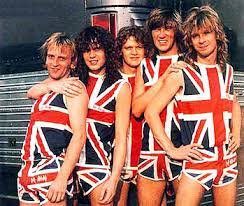 prefer talk radio and travel or NASA podcasts.
Favorite movies, TV shows, Netflix, etc.: My all-time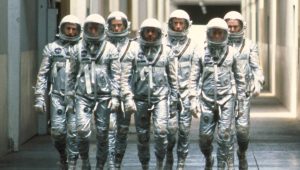 favorite movie is The Right Stuff. I also love Everybody's All-American and Fandango (1985) with Kevin Costner.
Websites you frequent: Yahoo News, American College Health Association (ACHA) Resource Board, my son's PowerSchool website, YouTube and TikTok
Guilty pleasures: I enjoy cooking, grilling, and smoking foods. I enjoy trying different bourbons. When I fly, I like to grab a copy of a magazine called Robb Report. Articles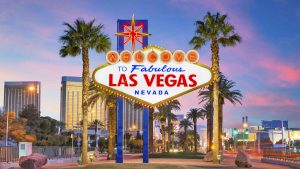 about jets, yachts, watches and Guard dogs. I also (pre-COVID) love Las Vegas. I went to Las Vegas at least every other year to play poker. I had a goal of entering the World Series of Poker when I turned 50, but COVID….
Introvert or extrovert? Tests say I am an introvert, but I can be an extrovert when needed. I can step up and turn it on when the situation demands it. But I can happily disappear and depart/escape and stay behind.
Something most people don't know about you: I commute from Virginia daily (47 miles each way). I was recently elected to serve a two-year term as Vice President of the American College Health Association. I am a shareholder of t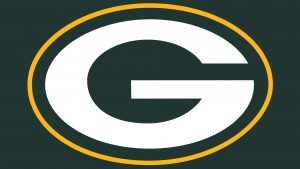 he Green Bay Packers. I have Alpha Gal (allergic to proteins in mammals).
What question didn't I ask that you wish I had? I think I have shared enough. This was more fun than I thought but now I have to go help find out what is wrong with the printers in the clinic 🙂
Many thanks to you, Darren, for all you do for our students and our campus community!
As a reminder, our Meet A Deac archive is here.
— by Betsy Chapman, Ph.D. ('92, MA '94)