It's Meet A Deac Monday! Today it is my pleasure to introduce you to someone that you might not have had the chance to meet, but she has played a critical role in some of the experiences of your students: my colleague in Communications and External Relations (and fellow lover of all things red!), Shannon Dubuisson.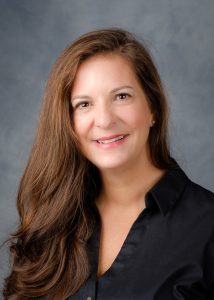 Shannon – thanks for doing this. Even though we work together, I want to go through the normal process. To get us started, will you please tell me your job title and how long you've been at Wake? My title is Executive Director of University Events. I'm coming up on my five year anniversary in August.
And tell me a little about your educational background. I went to Louisiana Tech University. I was an Art Education and Art History major.
How would you describe your job in layperson's terms? In partnership with colleagues across campus, the University Events team creates and produces 80–100ish events (in a normal year) to support the mission of Wake Forest, including Commencement, Convocations, Speaker Series, and Volunteer Board and Council meetings.
Because you and I work so closely together, I know how much COVID changed your day to day work. Talk a little about that. I oversaw the operations of weekly COVID Testing this past academic year, so every time students had to get tested, it was my team who organized the testing center, staffed it, ensured safety, etc. Similarly, when we offered the COVID vaccine clinics on campus, our team helped run those.
What would you say was one of the biggest challenges you felt during the pandemic? Losing all in-person events! It was necessary from a public health standpoint, of course, but for folks who work in Events, we love being able to bring people to hear an amazing speaker, or gathering new students for Convocation, or families for Commencement, etc.
What do you like best about working at Wake? The willingness of everyone to jump in and collaborate to get the job done regardless of their position. COVID really reinforced what a great staff we have, because everyone did whatever was needed to help our students and maintain campus operations.
What did you miss most about normal times on campus this past academic year? Not to be a broken record, but in-person events 🙂
If you were offering advice to a student, what would you say? Never let your job title define you or your work experience.
What about advice to Wake parents and families? Never be afraid to reach out and ask questions – that's what we are here for!
Ready for the bonus questions? Here goes!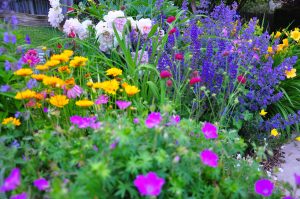 Book you're reading now: I am an avid gardener, so typically something about perennials, soil, or propagation.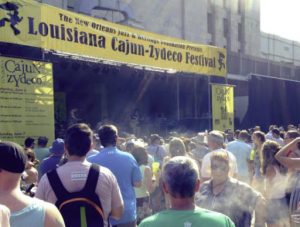 Favorite band/musician/genre: I am a Louisiana native – so Zydeco!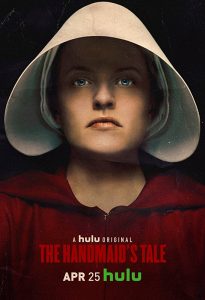 TV, movies, Netflix, etc.: The Handmaid's Tale
Website you frequent: plantdelights.com
Guilty pleasures: gardening
Introvert or extrovert: I am an Introverted Extrovert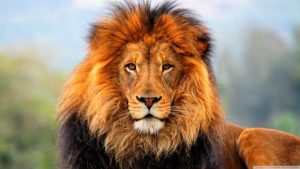 Something most people don't know about you: I have been bitten by both a lion and a scorpion.
I am dying to ask you more about that – but we'll leave you with an air of mystery! Thanks for sharing your story with us, Shannon, and for all you do for our students and our events!
[Editor's note – you can read past Meet A Deacs here].
— by Betsy Chapman, Ph.D. ('92, MA '94)