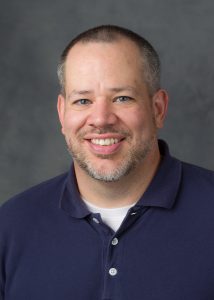 It's Monday, which means it's time for another edition of Meet A Deac. Today it is my pleasure to introduce you to Tim Wilkinson of the Office of Student Engagement.
Tim, thank you for agreeing to do this! You and I have worked together for many years, but we'll start off with the formalities: what is your title and how long have you been at Wake? I'm the Associate Dean for Student Engagement and I am beginning my seventh year.
Tell me about your educational background. I got my BA in Communications Studies from West Chester University, then an MA in Human Services Administration from Rider University. I am currently working on an EdD in Educational Leadership with a concentration in Higher Education at Appalachian State University.
How would you describe your job, in layperson's terms? Student Engagement works with the 240+ Wake Forest student organizations, fraternity and sorority community, leadership programs, Student Union (activities board), Student Government, and major campus programs and traditions.
What do you like best about working at Wake? Working with some of the brightest students in the nation.
The 2021-22 academic year was different than any we'd ever had. Tell me about new roles/projects/challenges you had to take on during COVID. I led the group that created the Health and Safety for Campus Activities protocols, co-lead the group that created the Fireside at Manchester space, oversaw the Show Humanitate volunteer initiative, was part of the Incident Management Operations Group, worked with student organizations and business units to recreate programs and initiatives in accordance with North Carolina COVID policies.
Phew, that is a lot. What would you say was your toughest COVID-related challenge? Besides working with some of the most stringent guidelines in the nation regarding live events, the Office of Student Engagement was down five professional and paraprofessional staff in the fall semester. This staffing shortage came mainly in our programming area, which made re-conceptualizing events and initiatives even more challenging.
Let's talk students for a moment. What advice would you give them if they asked? Get involved and "try things on" that you are either passionate about or curious about. Make sure that your passions and/or curiosities are based on what you care about, not what those around you care about.
Now let's change perspectives. What advice would you have for Wake families? It can be really hard, but let your student take the lead on their experiences. There will be successes and challenges, but that normally leads to deeper levels of investment and (ultimately) belonging by our students.
What did you miss most about normal times this past year? Like every college or university in North Carolina, trying to create compelling programs and initiatives with not more than 25 students outdoors and 10 students indoors was difficult. It got better in the spring semester as NC opened up more, but I very much look forward to finding ways to execute on larger programs in 2021-22.
OK – let's go to the quick hit questions!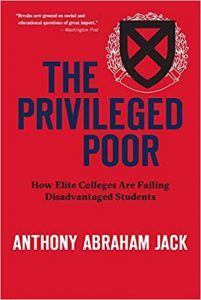 Book you are reading now: I just finished The Privileged Poor by Anthony Abraham Jack.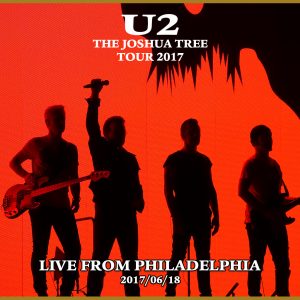 Favorite band/musician: U2 is my favorite band of all time. I've seen them live ten times and they still have it. [I am pretty sure you and I texted each other from our respective spots at their recreation of the Joshua Tree concert in Phili a couple of years ago. You've got me beat; I think I have only seen them 4 or 5 times]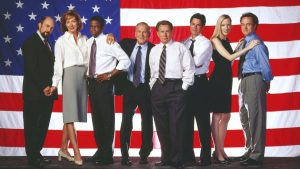 Movies/TV/Netflix, etc.: The West Wing, Breaking Bad, Every season of Game of Thrones except the last one.
Have we had the conversation about what your Game of Thrones house would have been? I am a Targaryen (fire and blood, baby!) I think I'd be a Stark. Although "Winter Is Coming" feels less dramatic since I moved south of the Mason-Dixon line.
Websites you frequent: theringer.com, espn.com, nytimes.com
Introvert or extrovert? Extrovert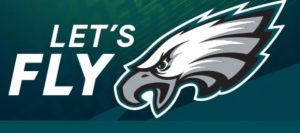 Guilty pleasures: Obsessing over the Philadelphia Eagles, Scrapple
Something most people don't know about you: I believe New Jersey is the greatest place in the world
What was the first thing on your bucket list for when the pandemic is over and we can live normal lives again? While we are not quite out of it yet, we took our five year old to a Winston-Salem Dash game, and he was totally into it!
What question didn't I ask that you wish I had? "Where are you going on vacation this summer, Tim?" The answer is that we took our little guy on his first trip to Disney! He went on every ride and had the time of his life. His newfound love for Space Mountain was a personal point of pride for me.
There is no happier place on earth! Other than Scrapple and our Game of Thrones houses, you and I are aligned on almost all your answers, which is probably why we work so well together 🙂  Thank you so much, Tim, for sharing your story with us, and for all you do for our students!
— by Betsy Chapman, Ph.D. ('92, MA '94)
Recent Posts
July 30, 2021

July 29, 2021

July 28, 2021