It's Monday, which means it is Meet A Deac day, but some news before we get to that.
It is not the norm for the Daily Deac to discuss conduct issues. That said, some of you contacted me about an incident this weekend at a privately-owned, off-campus residence where a portion of the floor collapsed. We are not aware of any serious injuries, but we are following up with those involved to provide support and resources. The University is also investigating violations of the University's COVID-19 protocols. A student organization has been placed on interim suspension while the incident is under investigation. That's all I have, but know that the University's first priority is the safety and wellbeing of our students.
Academics is the heart of the Wake Forest experience, and your Deacs are fortunate to be learning from the best and brightest teacher-scholars. We have tremendous faculty members who teach students in the classroom, work as mentors and advisers outside of the classroom, and who also give their time and talents for the betterment of our campus. Today's Meet A Deac is one such exemplary teacher-scholar, Rebecca Alexander of the chemistry department.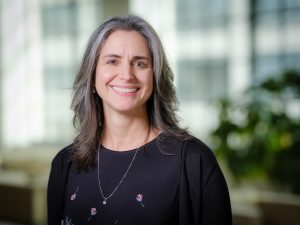 Rebecca, we have known each other a long time, thanks for doing this. Let's get right to it: what is your title, and how long have you been at Wake? I have a few titles…pick one! Professor of Chemistry, Director of Wake Downtown, and Associate Dean for Research and Community Engagement (in the Office of the Dean of the College). I've been here almost 21 years.
You have lots of titles indeed! In layperson's terms, what do you do at Wake? I teach undergraduates and graduate students – primarily courses in biochemistry, but also occasionally a First Year Seminar and first-year chemistry lab. I also coordinate activities at Wake Downtown, our urban site for courses across the College, which also houses the Department of Engineering, the Biochemistry & Molecular Biology major, and the concentration in Medicinal Chemistry and Drug Discovery (within the Chemistry major). In the Dean's office, I work with the Undergraduate Research and Creative Activities Center (URECA) to support mentored scholarship across the College and I work with the Office of Civic and Community Engagement to facilitate community-based research and service.
And tell me a little bit about your educational background. I went to the University of Delaware (BS in Chemistry, Biology minor) and the University of Pennsylvania (PhD in Biological Chemistry).
COVID has impacted all of our jobs in so many ways. How has it changed yours? I have worked with Environmental Health & Safety, the Provost's office, and others to establish safe working protocols for laboratories, which opened this summer even when most work was happening remotely. To our knowledge there has been no virus transmission in research labs, and we were glad to get back to work in June after 3 months away! I've also helped ensure that Wake Downtown classrooms are appropriately set up for in-person (but distanced) courses.
What would you say your biggest challenge was related to COVID? I've missed having students stop by for a chat between classes or having snacks during a Friday afternoon lab meeting. It's just not the same to look at boxes on the screen!
What advice would you give students, and give families, respectively? I think you're expertly poised here as the mom of a Wake student yourself! For students: meet faculty! Ask questions unrelated to what will be on the exam. Be kind to staff. Study abroad. Do undergraduate research. For families: be ready to hear your student's frustrations and complaints when they need a sounding board, but encourage them to solve their own problems by talking with their academic advisor, professors, RAs, etc. There are lots of resources for help on campus – ask leading questions (have you tried…?) while supporting their independence. Basically listen to Betsy's advice! [Betsy laughs.]
What do you miss most about normal times on campus? Going to dance concerts and theatre productions and art exhibits and research days! Sitting with a student in Starbucks. Feeding students bagels during an exam. Even in-person meetings! There's so much that I won't take for granted once we can approach normal again.
You've been here a long time, like me. What is the best part of working at Wake for you? The people! Our students always surprise me with their deep commitment to learning and application of knowledge (although after 20+ years,I shouldn't be surprised). They work hard but are usually collaborative rather than competitive. Likewise, our staff are critical to what we do in the classroom and work hard every day to make all the systems work – this has never been more apparent than during the pandemic. Staff are checking students into quarantine hotels, calling the ones in isolation, making sure social life continues despite restrictions, and performing many invisible (often thankless) tasks. Finally, my faculty colleagues are tops in their fields and care deeply about students in the classroom and beyond. They are also deeply committed to the Winston-Salem community.
I couldn't have said that better myself. Now we'll move to the bonus questions.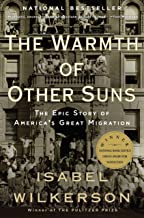 Book(s) you are reading now: The Warmth of Other Suns by Isabel Wilkerson. I'm usually a fiction (even historical fiction) reader, but this is the compelling history of the Great Migration of Black Americans from the South to northern and western cities. There is so much I don't know about American history and I have lots of catching up to do! [YES! This was the greatest book of American history I have ever read!)]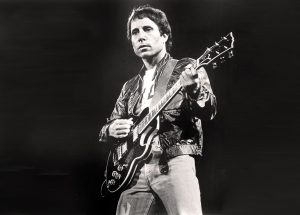 Favorite music: Well, I'm a product of the '80s, so I enjoy Paul Simon, Billy Joel, Journey, Queen…the classics!
Favorite movies, TV shows, Netflix, etc.: I love a mindless rom-com on a Friday night, but don't watch a lot of TV. We're just about caught up with The Crown and have watched other BBC dramas (Downton Abbey, Call the Midwife, Outlander)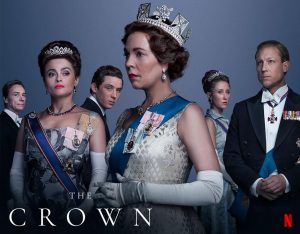 but I sometimes give up before I've seen all the episodes. Apparently my attention span is lacking.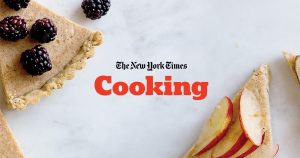 Websites you frequent: New York Times Cooking – although it's mostly just to look. Washington Post for news, Facebook for gossip and family connections!
Guilty pleasure: Toes in the sand with an easy read and a cold beverage.
Introvert or extrovert? Definitely introvert, although I can pull myself together to imitate an extrovert when needed.
Something most people don't know about you: I played field hockey in high school, but the coach thought my contribution as team statistician was more valuable 🙂
What's the first thing you will do when the pandemic is over and we can live normal lives again? Go to a restaurant (Mozelle's? Bernardin's?); plan a trip that requires a passport.
What question didn't I ask that you wish I had? "Would you do it all again (come to Wake Forest)?" Yes! I can't imagine being anywhere else. 🙂
Many thanks to you, Rebecca, for all you do for our students and our campus community!
— by Betsy Chapman, Ph.D. ('92, MA '94)