Editor's Note: following the publication of this Meet A Deac, the Learning Assistance Center was renamed the Center for Learning, Access, and Student Success (CLASS)
Before we get started, your Pic of the Day is below. A cold night on the Quad when it is all lit up like this is especially beautiful.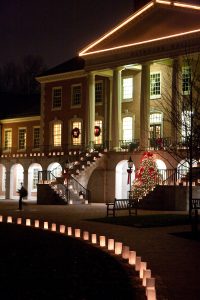 Today we have another edition of Meet A Deac. For families whose students have used the services of the Learning Assistance Center and Disability Services, whether for tutoring or accommodations or academic coaching, they have probably been the beneficiary of the work of Jackie Friedman. So let's get started!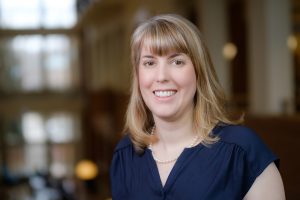 You know I am a LAC-DS groupie, so I am thrilled to feature you today. Tell me your official title and a little bit about your educational background.
I'm the Associate Director of the Learning Assistance Center and Disability Services. I've been in the LAC-DS for 4 years, but have been at Wake since 2008 (previously I taught in the Psychology department). My background is all in psychology and all in Virginia: I did my undergrad at William and Mary, then an MA and PhD in clinical psychology from the University of Virginia.
What do you like best about working at Wake?
The students! I'm constantly amazed by the resilience and creativity (particularly during the pandemic) evidenced by our Wake students. I also truly value the relationships with other professionals throughout Wake, both in the staff and faculty realms.
What is your normal day-to-day role here (pre-COVID)?
I work with students at the LAC-DS both to establish accommodations for disabilities with a specialization in attention and learning disabilities, and meet any Wake Forest student for academic coaching and support in reaching academic goals.
What has changed (if anything) since COVID?
During COVID, our office has balanced moving to a (nearly) all virtual world, including implementing new software to streamline office processes such as appointments, documentation reviews and accommodations, and meeting students over Zoom and other virtual platforms to continue our support.
How are you faring? What has been your biggest challenge during the pandemic?
Trying to stay connected with work relationships while balancing work at home! Virtual appointments help some, but there is no replacement for human contact and being able to "read" nonverbals of others in the room, especially in big meetings or classes.
Related question: what do you miss most about normal campus times?
Seeing students and colleagues face to face. The energetic buzz of people walking around (and getting the exercise of walking around the beautiful campus during breaks in the day!)
What advice would you want to give all students? All families?
For students: these four years go by remarkably fast, and there are so many people at Wake Forest who are eager to help. Make sure you visit or reach out to as many offices as you can during your time at Wake! For parents and families: it's OK to reach out with questions or concerns, but also trust that your student has this!
Now we are coming to my favorite part: the bonus questions!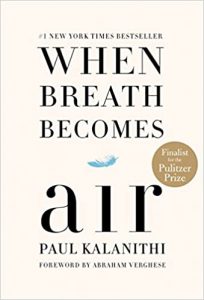 Book you are reading now: I just finished When Breath Becomes Air which is beautiful.
Favorite music/what you are listening to now? Currently, the Hamilton Soundtrack (though my family is getting a bit tired of listening to it!) [Outstanding choice! Work!]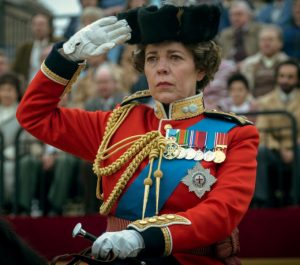 TV shows, movies, Netflix that you are watching: I just got through The Crown on Netflix [Olivia Colman is a masterpiece!]; totally hooked on This is Us.
Website you visit often: right now, the dashboard on Ourwayforward. [I hear you on that.]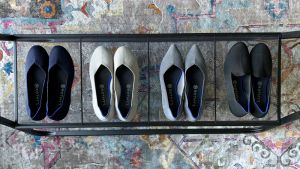 Guilty pleasure: Rothy's shoes (I have several pairs now).
Introvert or extrovert? Introvert
Tell me something most people don't know about you. That's a tricky one – I feel like I'm a fairly open book!
Once the pandemic is over and we can go back to normal life, what's the first thing you want to do? Take a vacation (without masks!)
Many thanks, Jackie, for sharing with us today!
— by Betsy Chapman, Ph.D. ('92, MA '94)