I'm out of the office today, so this is a pre-post.
As the summer progresses, there will be emerging public health guidance about best practices for enjoying campus in a safe and responsible way, but I want to plant the seed (pun intended!) about taking advantage of things that are literally in our backyard.
One of the great things about Wake is our proliferation of amazing green spaces. Students will be able to take advantage of North Carolina's beautiful fall weather for a long time – and they might want to spend some time discovering (or rediscovering) the walkway between campus and Reynolda Village.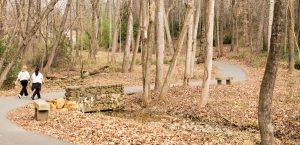 There is a long, winding path that connects campus to Reynolda Village. There is plenty of room so students can walk with friends while still maintaining social distance, and/or find a place in the grass where they can spread out appropriately and talk, etc.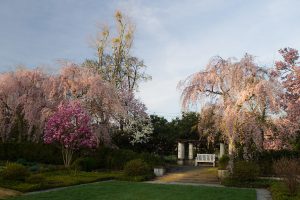 There are the formal Reynolda Gardens to explore, and depending on the time of year you can see everything from cabbage and herbs growing to glorious roses.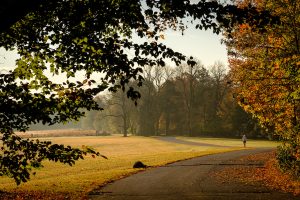 There is the long stretch of lawn in front of Reynolda House Museum of American Art which has served as an impromptu study space or hang out space for generations of students.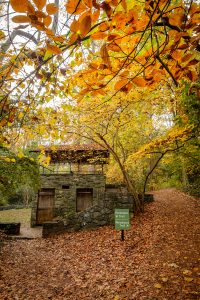 There are running trails that wind around the back of Reynolda House and you can see some of the old outbuildings there.
The spaces are vast, and students will have lots of options to walk together – or sit and talk about Life's Big Questions – while keeping the right social distancing (once again, for us to have a successful semester, every member of our community will have to make smart choices all the time). These pictures are just a sample of some of these spaces. Your Deacs should take advantage and explore every bit of these gorgeous places.
— by Betsy Chapman, Ph.D. ('92, MA '94)
Recent Posts
July 30, 2021

July 29, 2021

July 28, 2021