It's grey, rainy, and in the high 50s today. Which is not at all what we ordered for mid-June weather. And that seems entirely fitting for these strange times we are living in right now.
Since you can't be here, thought I'd try to share this icky weather day with you via pictures of campus in rainy times (Pro Tip: you are not supposed to step on the seal).
Enjoy, and stay dry, my friends.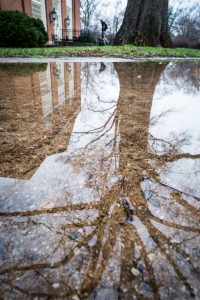 Recent Posts
June 14, 2021

June 11, 2021

June 10, 2021