Main Content
Today's Daily Deac is a look back through the academic year, month by month. There is obviously a lot more that happened than I can show here – but here are a few brief glimpses at what life was like this year.
August 2019: move-in, Orientation
September: aWAKE All Night (casino games and carnival atmosphere), a 9-11 stair climb with ROTC and student-athletes, orchestra, petting zoo, Hit the Bricks
October: Project Pumpkin, 30th anniversary of the Berlin Wall falling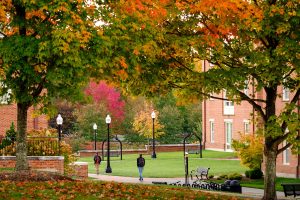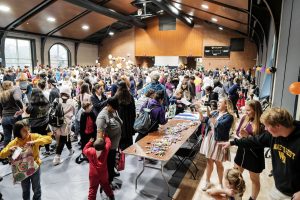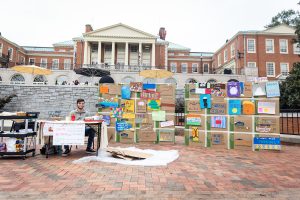 November: Faculty and Guest Artist Dance Concert, The Crucible, the Daffodil Project, Pitsgiving
December: Lovefeast, Lighting of the Quad, Wake goes to the Pinstripe Bowl
January 2020: OPCD Career Fair and Diversity Matters, ZSR and Farrell Hall open for the semester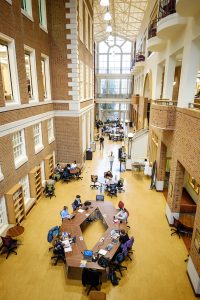 February: Dean's List Gala, Lunar New Year celebration, snow, double OT win over Duke
March: TEDxWFU, campus empties because of COVID-19 and lots of things have to change
April: teaching remotely, offices work via Zoom, campus access is restricted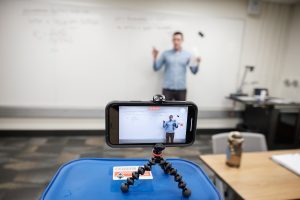 May: some of the few remaining students on campus play a socially-distant game of spikeball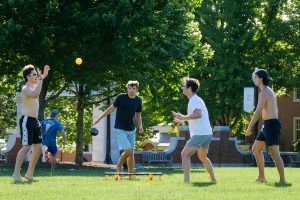 Many thanks to our extraordinary Ken Bennett and others who captured these images. This was a year for the history books, to be sure.
— by Betsy Chapman, Ph.D. ('92, MA '94)
Recent Posts
August 5, 2020

August 4, 2020

August 3, 2020